Pothole-riddled Oxford Road is one of over 20 roads in the Altrincham area to be included in a road repair programme for the coming year.
Trafford Council confirmed the list at an executive meeting last night, although it said it had been forced to scale back the number of projects after £1.15m in funding was withheld by the government days before the budget was agreed in February.
But a number of long-awaited repairs will be carried out over the coming months, including Oxford Road, which we highlighted as being in a particularly bad state earlier this year.
Across the borough, Trafford has budgeted £250,000 for fixing potholes and over £1.3m for major road reconstruction work.
Here's the full list of schemes in the Altrincham area:
Surface treatment
Bow Lane, from junction with Oakwood Lane to Bow Green Farm, Bowdon (Drainage and surface work) – £115,017
Kenmore Drive, Hale
Manor Avenue, Broadheath
Sinderland Lane (A56 to Clarke Street)
Brown Street, Hale
Manchester Road, Altrincham (Oldfield Road to Cresta Court/Woodlands Road)
Hargate Drive, Hale
Hill Top, Hale (Hill Top Drive to Hargate Drive)
Road resurfacing
Stokoe Avenue, from Taylor Road to bend – £32,147
Road reconstruction
Oxford Road/Peter Street "Triangle" – junction with Ashley Road to Altrincham Theatre – £120,000
Whitecarr Lane, junction from Roaring Gate Lane to Fairywell Brook, Hale Barns – £91,872
Black Moss Road, Bowdon – £98,582
Sinderland Lane, junction with Whitehouse Lane – £113,922
Hawarden Road, Altrincham, Ellesmere Road to Harcourt Road and Gladstone Road to Harcourt Road – £131,306
Gaddum Road, Bow Green to Stanhope Road, Bowdon – £161,276
Moss Lane, Oakfield Road to Urban Road, Hale – £101,722
Oldfield Road, Altrincham, Bowdon, Thurston Road to junction with Seamons Road – £103,515
Stockport Road, Altrincham, Clarendon Avenue to pedestrian crossing/Osborne Road – £116,386
In the last few weeks, resurfacing work has already been completed on parts of Stokoe Avenue, Oldfield Road and St Margaret's Road.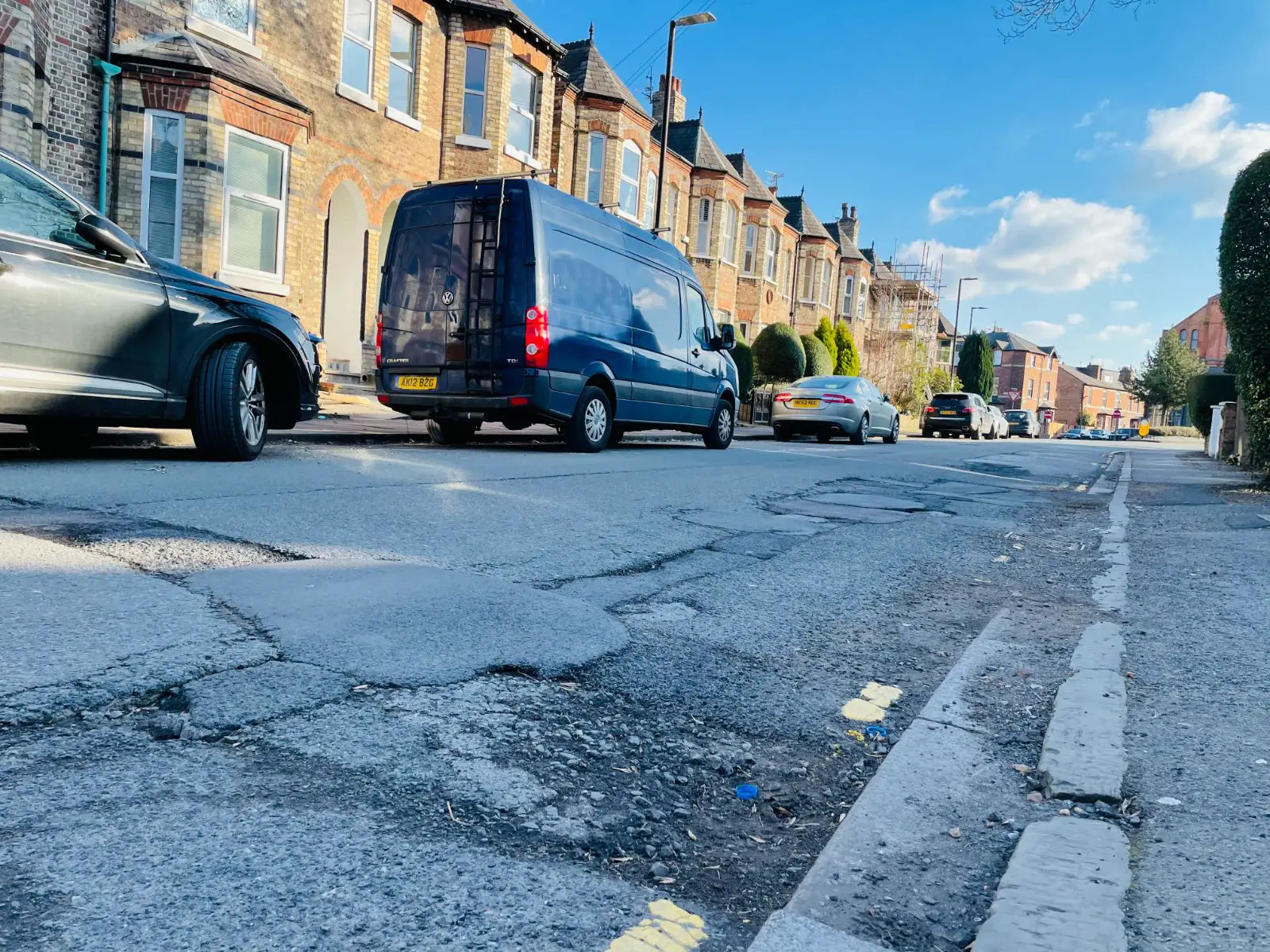 Altrincham councillor Dan Jerrome, of the Greens, welcomed the news.
"These repairs are long overdue," he said. "Residents have been asking for these roads to be fixed for years. We've been having to push continuously for the council to give them the attention needed.
"There is much more that desperately needs doing, but the council simply isn't getting enough money from the government. However, this list from the council is a good result for Altrincham. Our roads should be much safer for all road users when the work is complete."
Comments