Over 25 exhibitors from across the North West will return to The Bowdon Rooms on Sunday for a Luxury Wedding Fair and pop-up mini festival.
Everything from flowers, photography and cars to tiaras, dresses and wedding bands will be on show at the fair, which takes place on Sunday November 5th, from 11am-3pm.
Brides Up North are once again running the festival-themed event, which is completely free to attend.
To pre-register for a free Brides Up North VIP Bride-To-Be Media Pack – stuffed with treats and glossy mags – as well as free entry, fill out this form here.
More details here.
For brides considering The Bowdon Rooms as a venue, email anna@thebowdonrooms.co.uk or call 0161 926 8992.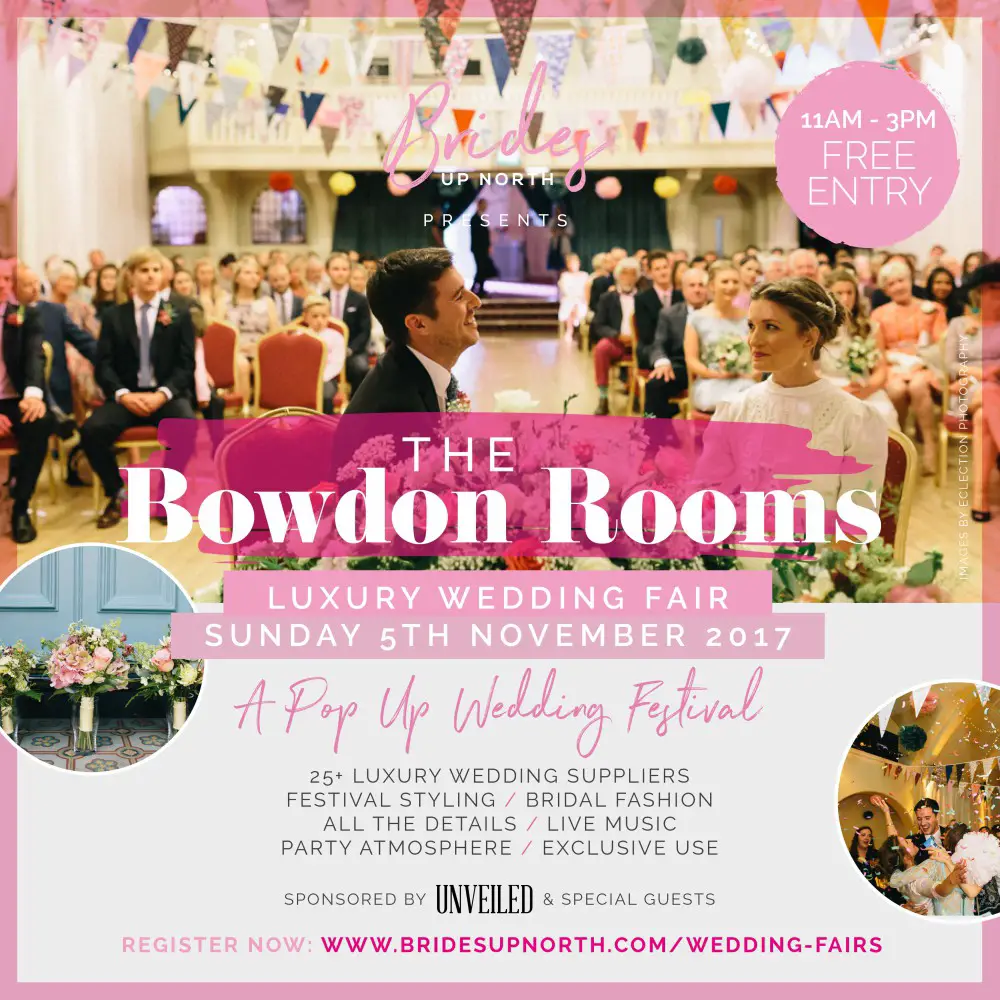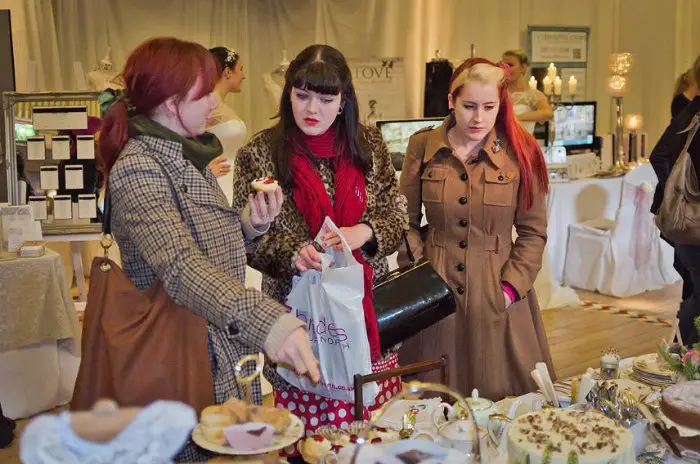 Take a walk inside The Bowdon Rooms:
Top image: Eclection Photography
Comments