The Altrincham Festival Grand Parade will have to be cancelled for the first time in over 40 years – unless £4,000 can be raised by May 23rd.
A new committee has taken over the running of the festival after the retirement of long-standing organiser Tony Fishwick last year.
They have been planning a "massive overhaul" to modernise the event, which celebrated its 40th anniversary last year.
A day of entertainment on the Festival Showground in Timperley will still go ahead on Saturday July 7th, but the Grand Parade is in grave danger of being cancelled for the first time since it started in 1977.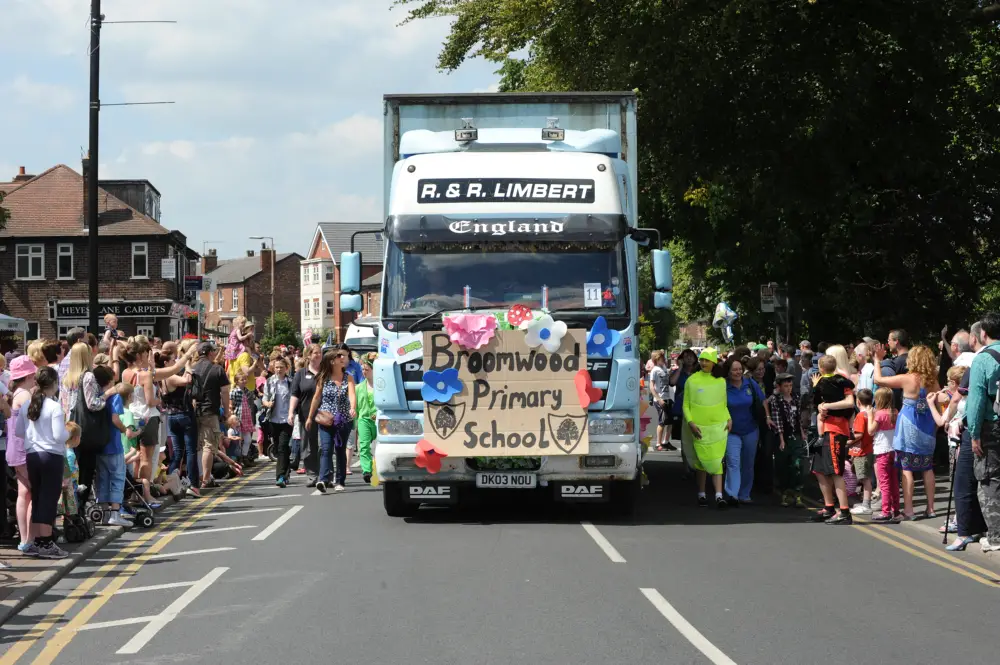 Sarah Walmsley, one of the organisers, said that the shortfall in funding was largely because an application for a grant from Trafford Housing Trust – which usually amounted to around £8,000 – had been unsuccessful as the Trust's funding criteria had changed to be more closely linked to anti-poverty projects.
She added: "The parade doesn't generate any income for us, but it's the largest single expense on the day because of the road traffic management it requires.
"Without us being able to meet that invoice, we can't run the parade."
Walmsley is appealing for local businesses to come forward and help sponsor the parade or take out an advert in the programme.
If you're a business that can help, contact Neil Taylor on 07825 077204.
Comments