An array of free entertainment will be taking place in Altrincham town centre on the day the OVO Energy Tour of Britain cycle race comes to town.
The final stage of the UK's biggest and most prestigious professional cycle race – the country's largest free-to-spectate sporting event – will be starting in Altrincham on Saturday September 14th, the first time Altrincham has ever hosted the event.
To mark the occasion Altrincham Unlimited, Altrincham's Business Improvement District, is organising entertainment and activities across the town centre.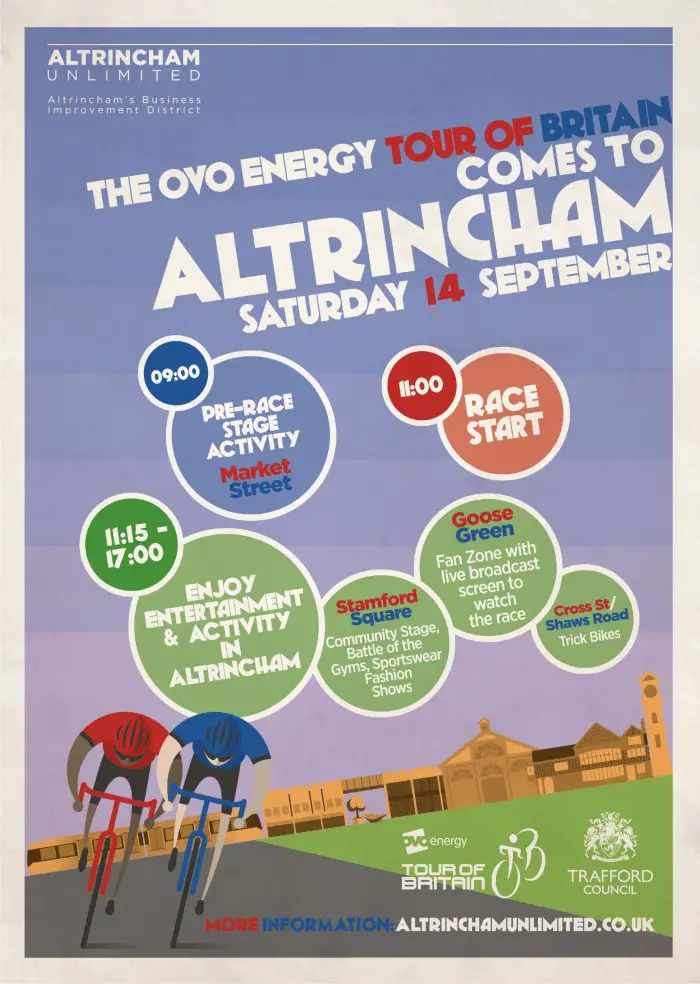 Events will include a community stage in the Stamford Quarter, which will open with a performance from Altrincham Boys Grammar School's award-winning swing band followed by choirs and sports/leisure fashion shows from local retailers.
Also in Stamford Square, there will be a 'Battle of the Gyms' competition and dance performances.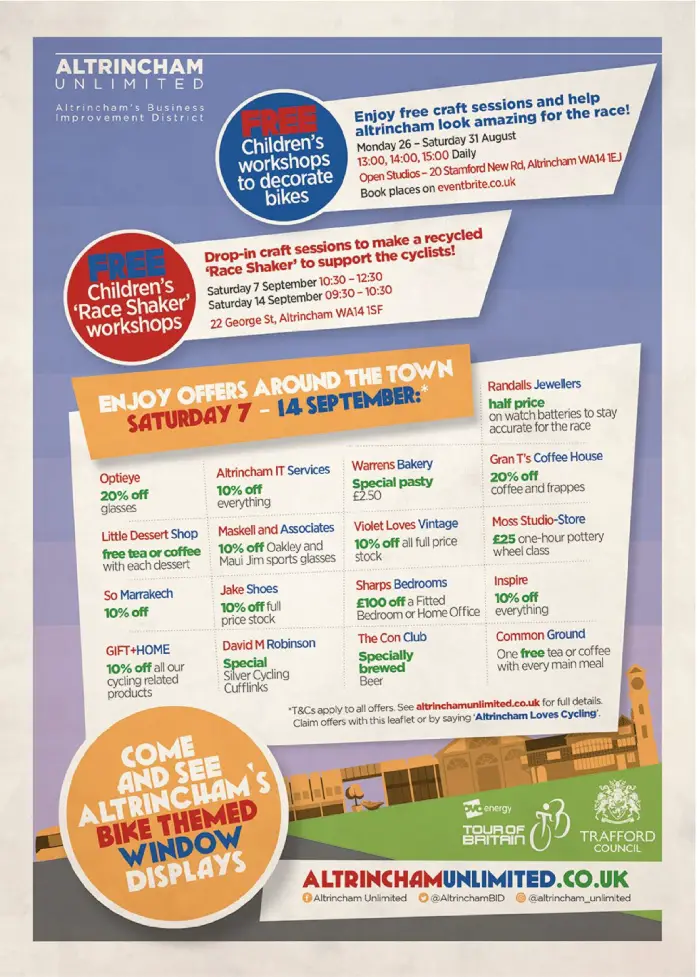 Meanwhile at the Shaw's Road/Cross Street junction by Bistrot Pierre, there will be trick bike demonstrations.
A 'Fan Zone' will be set up in Goose Green, with a large live broadcast screen airing the race throughout the day as it makes its way through Greater Manchester before finishing in the city centre on Deansgate.
In the run up to the day, Altrincham's businesses will be taking part in a 'Bike Themed Window Competition' and there will be offers around the town.
Families are also invited to a series of FREE workshops to help decorate bikes to welcome the cyclists to the town, plus 'make and shake' workshops where they will be able create race shakers to make some noise at the start.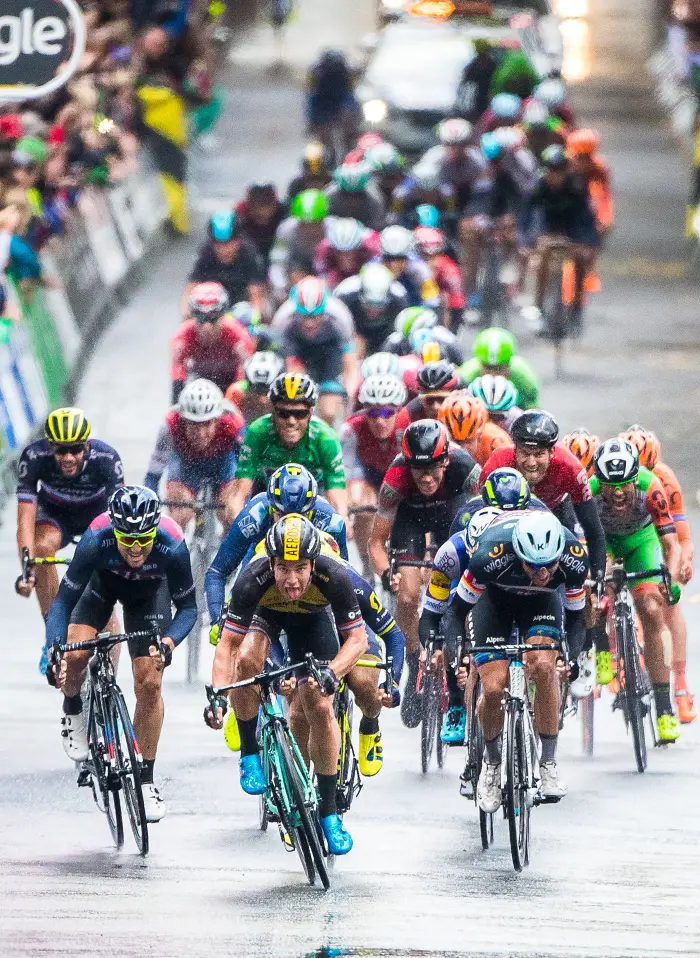 Elizabeth Faulkner, the BID Business Development Manager for Altrincham Unlimited, said: "This is an incredible opportunity for Altrincham and there will be many thousands of spectators along with international media in the town on the day.
"We want to encourage visitors to come into Altrincham to celebrate and support the cyclists as they set-off on the final leg and enjoy all the amazing shops and award-winning Market alongside the town's fabulous cafes, bars and restaurants.
"Check the Altrincham Unlimited website for more information about the events and activities planned for the day. Get the date in your diary and invite family and friends to come along. It will be incredible to see Altrincham hosting such a high-profile sporting event!"
Comments