A Covid-safe version of the Halloween family town trail will be returning to Altrincham this October half-term.
Altrincham's Business Improvement District (The BID) has organised the free trail once again, which will take place from Tuesday 27th and Friday 30th October, 10m to 3pm.
Can you and your household help Altrina, the Good Witch of Altrincham, find clues hidden in the windows of shops around the town?
The naughty goblin of Goose Green has been up to his usual tricks and has sneaked into the clock tower and frozen time – and only the clues will reverse the spell. There will be a Halloween treat for all the children who complete the trail.
Pick up a trail sheet from the Stamford Quarter (next to Orangetheory Fitness), and you can take part with a maximum of six from your household group.
The trail will be subject to change in line with Government guidance, check Altrincham Unlimited's website and social media for updates.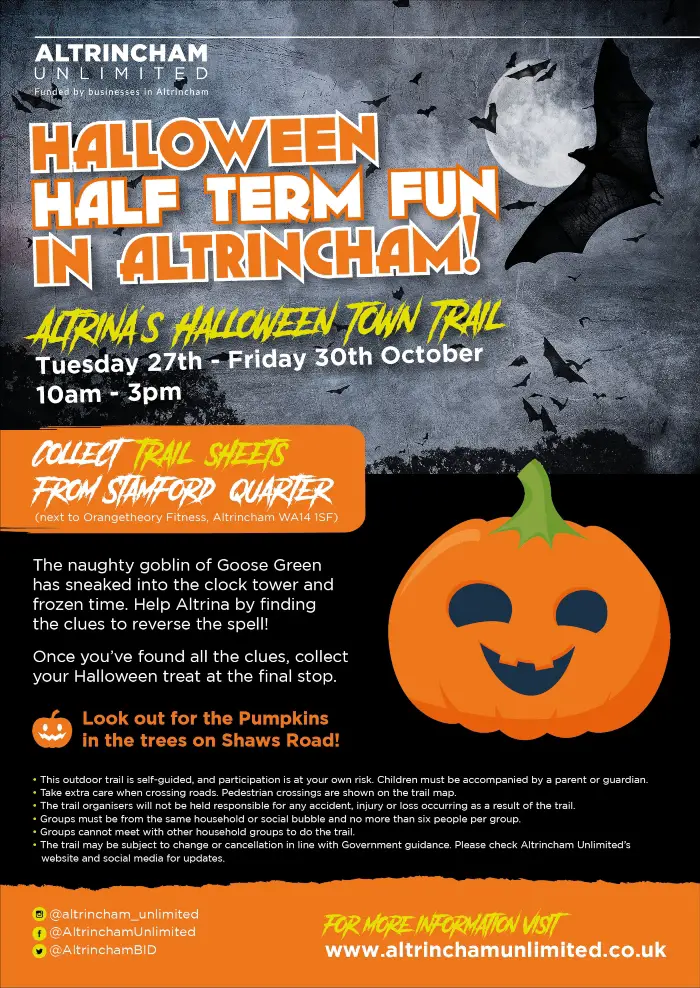 Comments