Tre Ciccio means three chubby friends… is that not the most lovely translation you ever did hear? Such a lovely language.
After trips to Venice, Rome and with the prospect of a three-week trip round parts of Italy for my honeymoon, I vowed to learn Italian. After all, saying "prego" to absolutely everything was too embarrassing.
At the time I was commuting every day to Leeds and so had plenty of train time to learn the language, five days a week.
Armed with the CDs… yes CDs, I started in earnest. I abandoned my mission in earnest too, rocked asleep by Transpennine Express sooner than you can say "sogni d'oro" (thank you Google).
In fact, during that futile attempt to make an effort, the only phrase that stuck was "Mi dispiace". I think mostly because I'm a serial apologiser (apologist?), but mostly because of the growly way it was said on the CD.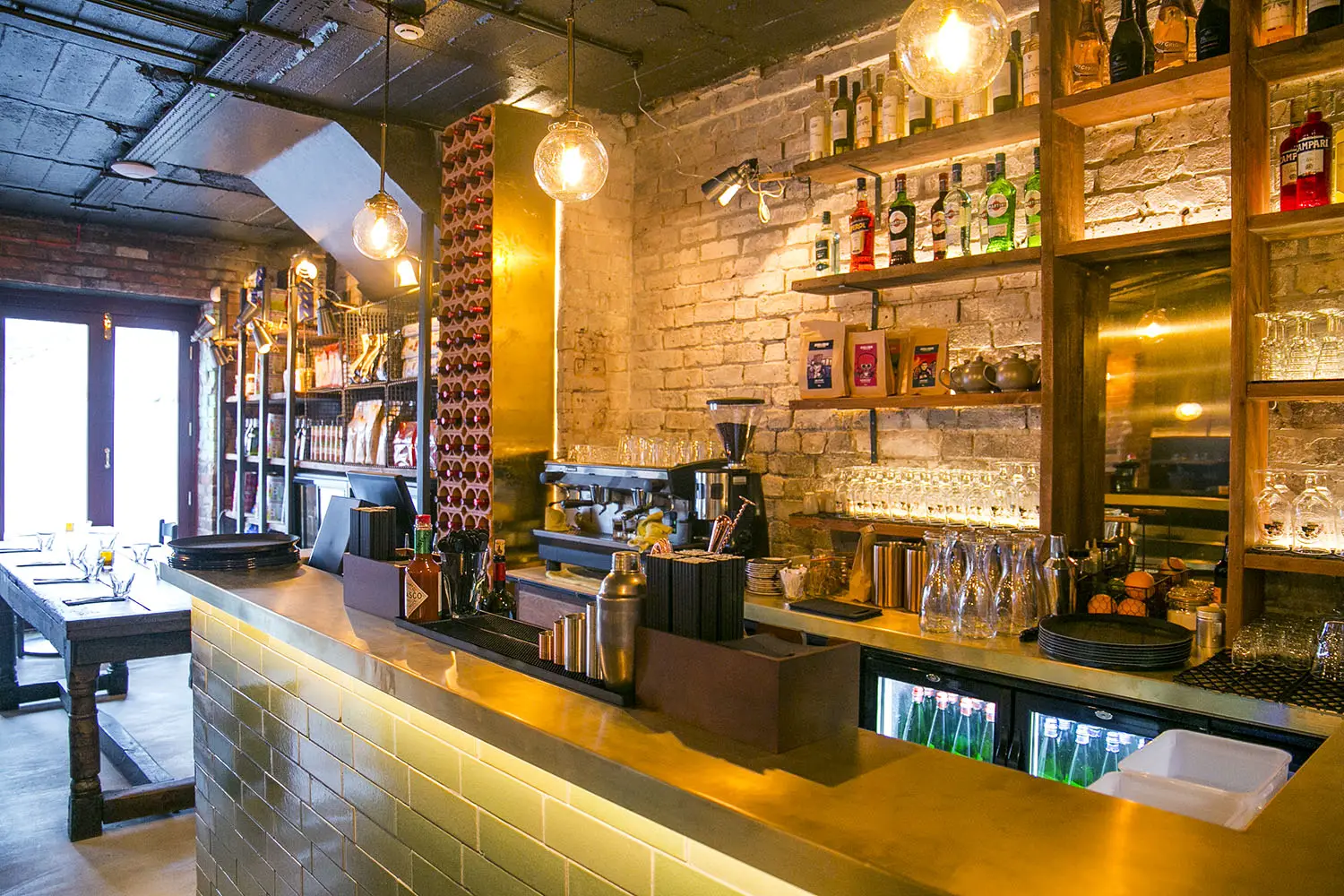 Anyway, I have been back to Italy a couple of times since and am still pulling prego out of the bag, but at least internally I'm screaming mi dispiace each time.
And then it's phrases like "tre ciccio" which make me want to download a podcast or something and engage more in the language than simply listening to it, Googling it and knowing my favourite dishes.
And so we get to the point and the hidden charm that is Tre Ciccio.
Everything about Tre Ciccio makes you feel like you've discovered something special and secret. This could be down to its unassuming appearance – small, quaint but stylish with a narrow staircase which takes you down to what feels like an exclusive and intimate space.
Chef Francesco took inspiration from a family-run village restaurant he visited when on a return home to Campania, Southern Italy. Luckily for Altrincham, Francesco and two friends from the industry have turned what was a vision into reality right here.
What sets Tre Ciccio apart from the others is its signature dish of Roast Chicken and Potatoes: Pollo Arrosto e Patate.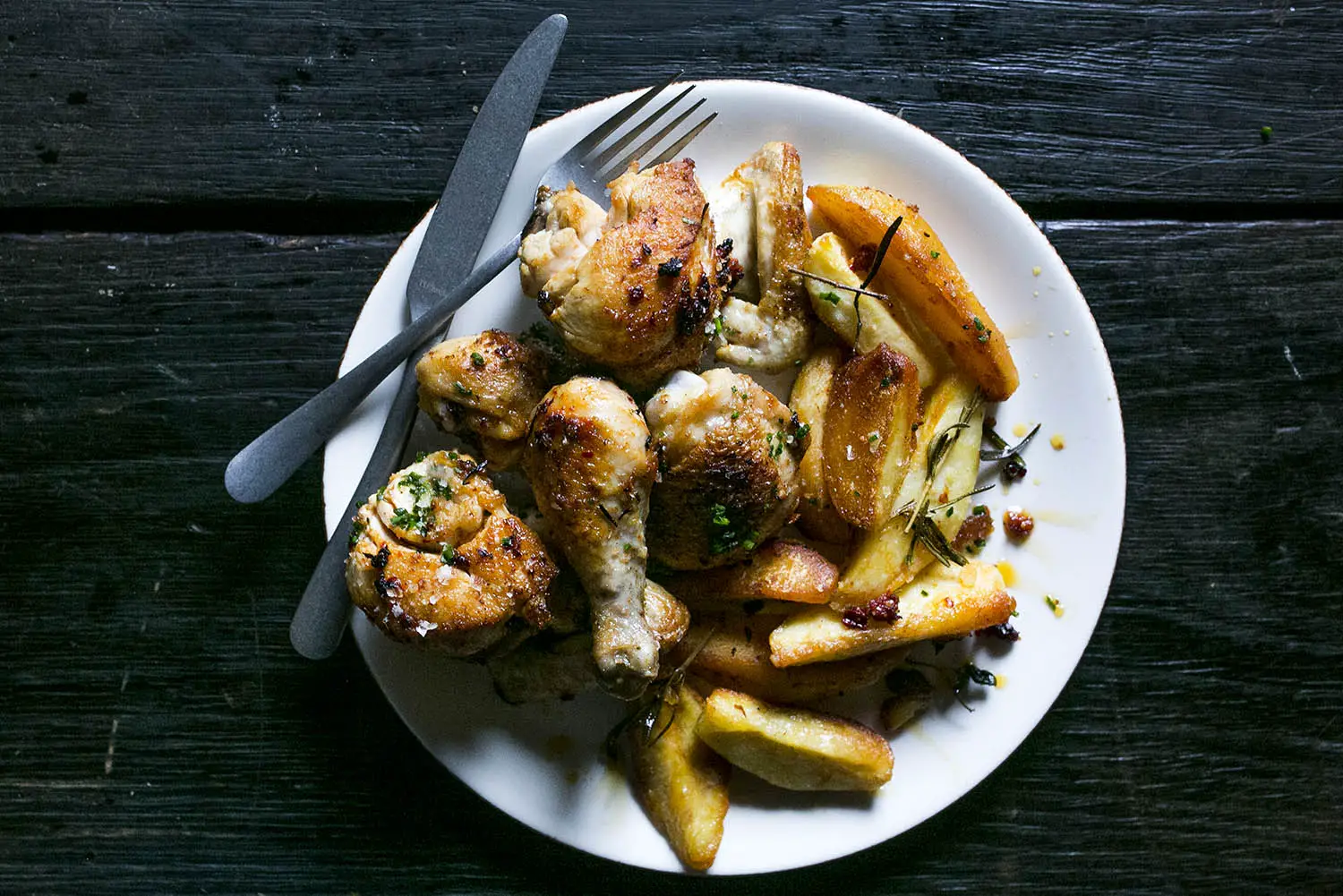 Like the rest of the menu, the section dedicated to the Pollo was select, offering a small but adequate range of variations on a theme and not overwhelming, as some Italian menus can be, concentrating on a select range of antipasti, salads and pizzas, in addition to the chicken and potatoes.
To start I tasted the Cuoppo Fritto. The batter was light and tasty, the fish inside soft and juicy in all the right places. Presentation was cute but not gimmicky, in a paper cone reminiscent of the seaside.
Back to the aforementioned three-week English-speaking trip… Prego and so forth
We took in six separate destinations and quickly developed a constant variable by which to compare each place – the caprese. Caprese takes mozzarella and tomatoes and generally basil – three beautiful flavours and colours, the Italian flag on a plate if you like. We consumed a high number of caprese and so have declared ourselves experts.
Tre Ciccio offered up a caprese salad – rocket, tomatoes and mozzarella – and I arrogantly declare it lovely. Tomatoes juicy yet firm, mozzarella creamy, rocket rockety! Peppery and fresh. I'm not going to delve into my thesaurus here.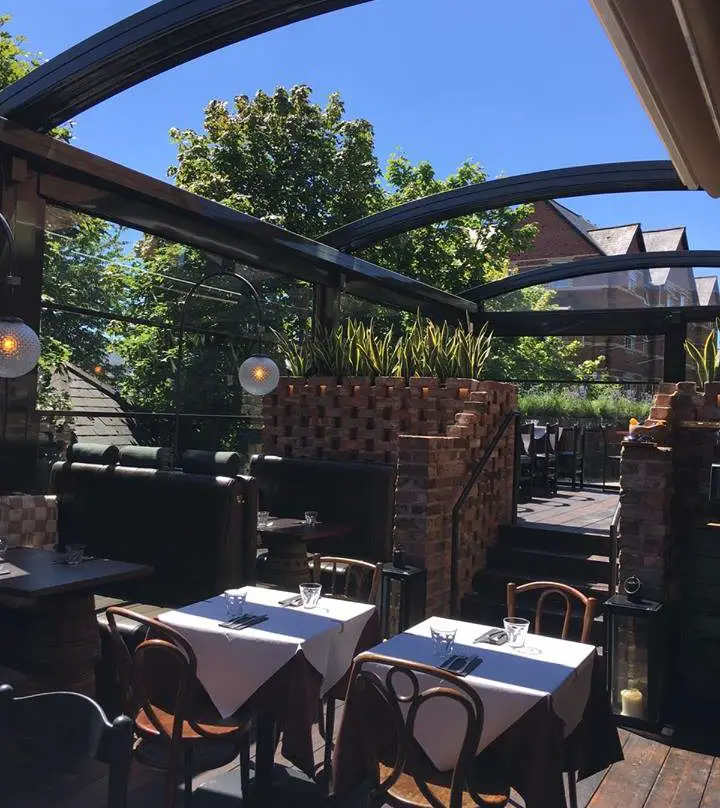 And so, we head back over to the chicken. So original to see this dish, and variations thereof on an Italian menu.
Again, inspired by the Southern region of Italy, I had the plain roast chicken and potatoes and there was nothing plain about it: the flavours were out of this world.
Tre Ciccio can stand proudly by this dish and I think it will ultimately be what sets them apart in the Italian dining world of Altrincham. I'm not adding any sort of hierarchy as all bring something great to the literal table but this is definitely what should take you to try Tre Ciccio for something different.
The skin is well seasoned and mouth-watering, the meat succulent, the potatoes up there with the best roast potatoes I've ever had. Fluffy, flavoursome and crispy in all the right places.
Dessert, and I bore people to death with my claims to not have a sweet tooth. But I took one for the team and tried dessert so that my mum doesn't have to – yet you must.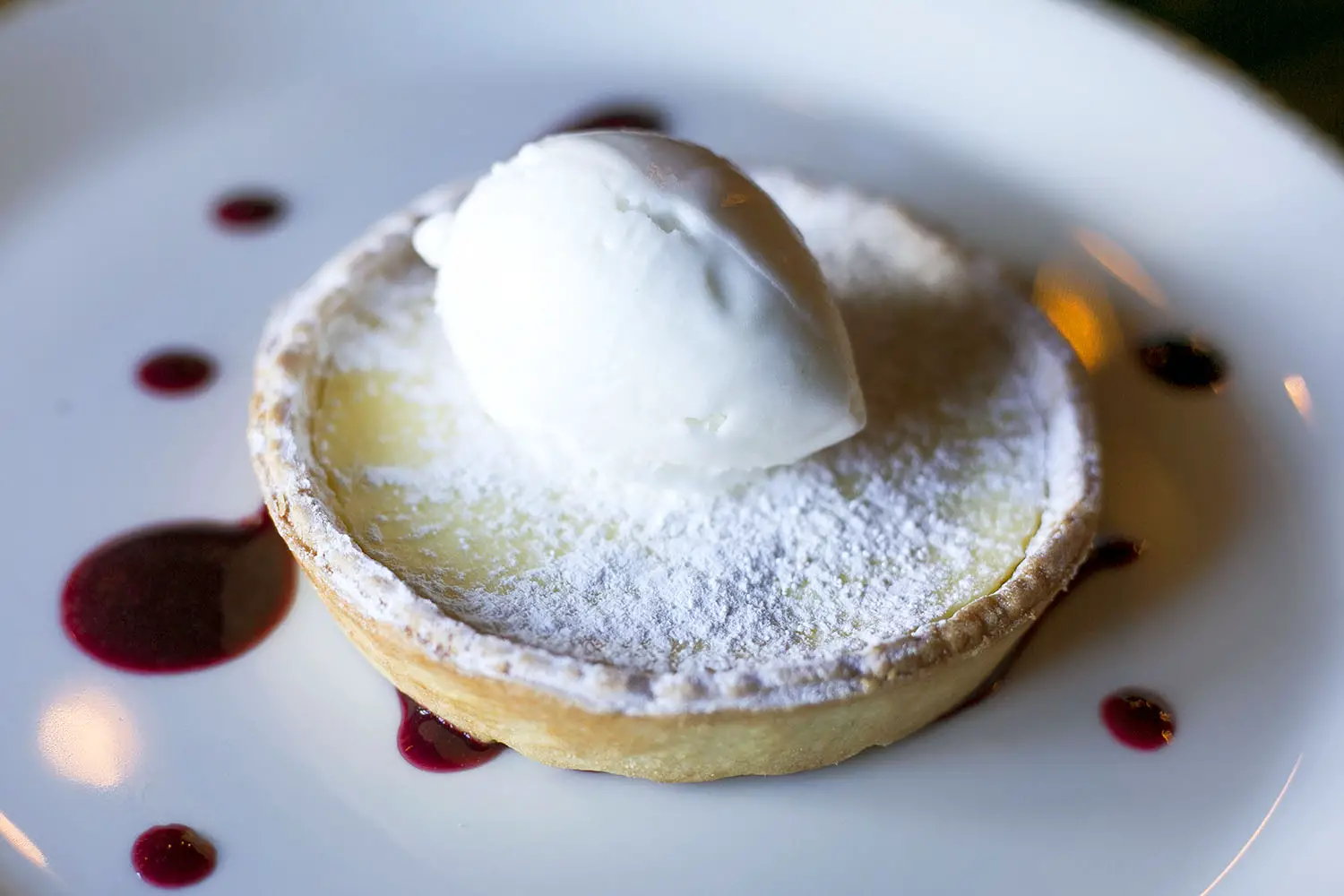 I tried two, and both were beautiful. Special mention goes to the pistachio ice cream adorning the chocolate tart – Torta al Choccolato – and the light refreshing sorbet on the lemon tart, Torta al limon.
On each, the base was light and crumbly, hosting rich dark indulgent chocolate on one and zingy, refreshing lemon on the other.
I will simply say that as someone without a sweet tooth, I could have eaten both. Twice over.
Altrincham, make your acquaintance with these delightful three new chubby friends. You can say prego to me later.
Score: 4.5 out of 5
Tre Ciccio, 4a Moss Ln, Altrincham WA14 1BA. Call 0161 414 0196 or book online here.
Comments