The Goose Green Festival is back this weekend for a fifth year.
Organised by Altrincham Unlimited, the FREE event takes place over two days on Saturday 24th and Sunday 25th August, with live music from 12 noon to 8pm on Saturday and 11.20 to 8pm on Sunday.
Here's the full line-up of live music acts.
All this week, we're focusing on some of the food and drink traders in Goose Green, and today it's the turn of James Franks, manager of Traders Tiki Bar.
ALTRINCHAM TODAY: So it's your fifth year anniversary this year?
JAMES FRANKS: It's been an amazing five-year journey for us actually. Since opening we've expanded both upstairs and outside with the redevelopment of Goose Green.
AT: What can people expect at the Tiki Bar?
JF: Every weekend – the Thursday, Friday and Saturday that we're open each week – is like a carnival at the Tiki Bar, as we're known. We have DJs on every Saturday night, and we also have a DJ based over in Miami – Vinny Soul – who streams all our music, so you're getting the latest, freshest music coming straight from South Beach. You're always going to be guaranteed a party. People might not come to us first, because they need to build up to it, but by the end of the night they're dancing at Traders Tiki Bar.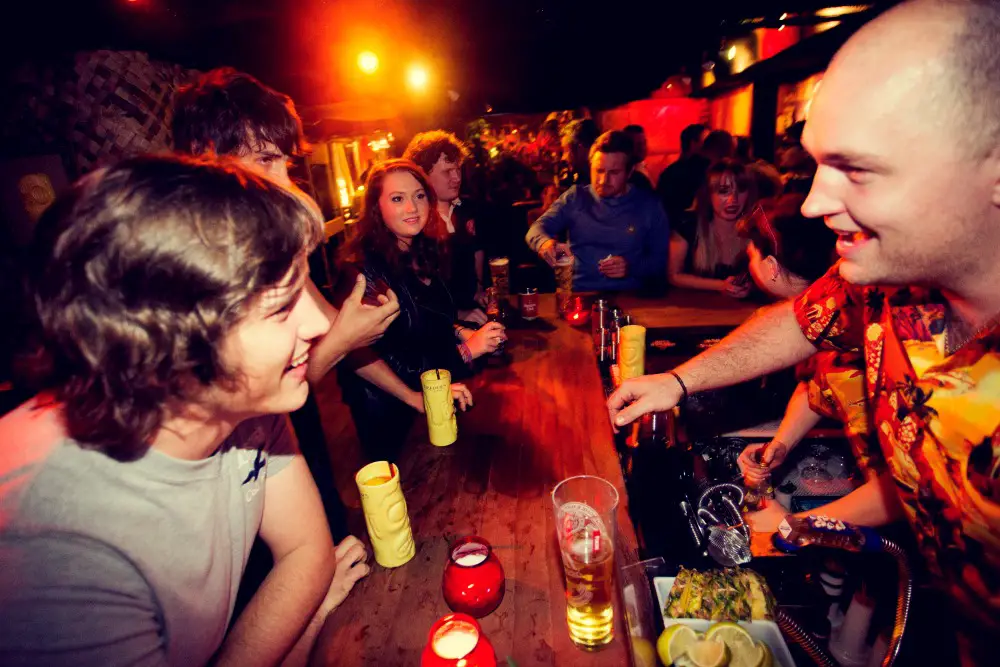 AT: That's true isn't it – it seems to be the place where all good nights end up in Altrincham?
JF: We're not a nightclub but I think people do see us as the place to go and dance at the end of the night. It's a very vibrant and busy bar and it does give you that real sense of being on holiday or a busy city centre environment.
AT: It doesn't happen by accident – can you put your finger on why it has got this reputation?
JF: We try and let customers have an experience like they're on holiday. So you'll get a floral garland when you arrive, and the screens have images of beaches and sunsets inside. It's escapism at its best – we hear that from our regulars, and we'll also often hear 'wow, I wasn't expecting this' from people coming for the first time. It's something completely different, and that, coupled with the music and atmosphere and people just wanting to dance, gives you a real sense of escapism.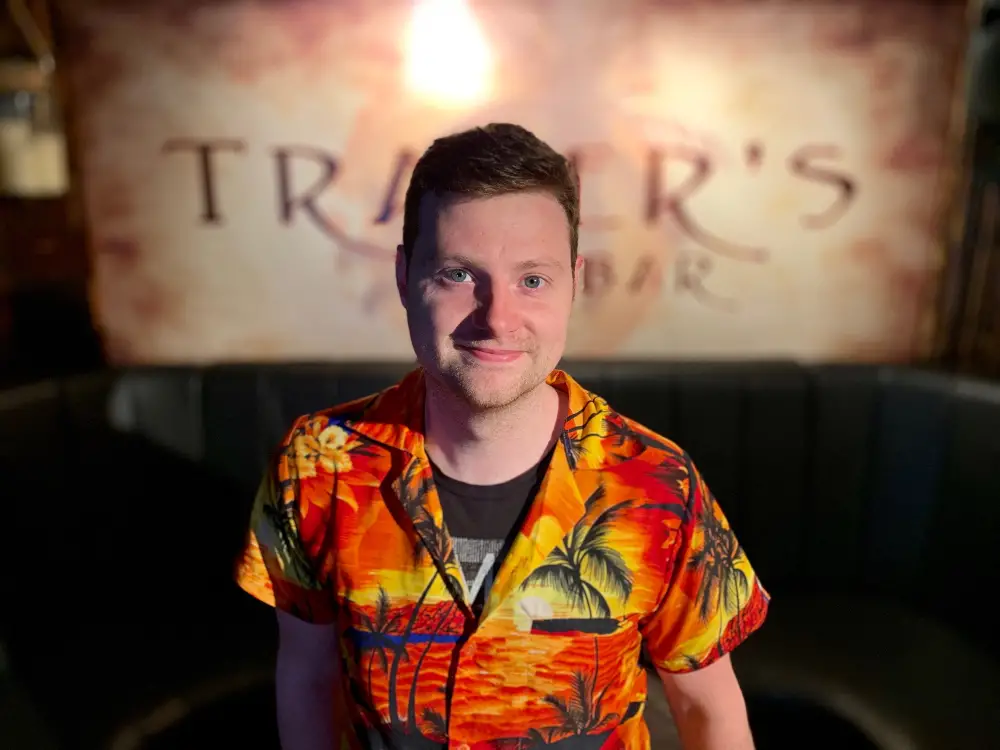 AT: You've got a private party space upstairs now as well?
JF: Yes, it's actually open to everyone every Saturday due to demand, but it is available for private parties midweek and on Friday nights, and it's very popular, particularly with corporate dos and at Christmas time. It's self-contained and fully functional, and it's doing really well.
Traders Tiki Bar, 7-8 Goose Green, Altrincham WA14 1DW. Visit traderstikibar.com or follow @Traderstikibar on Facebook.
Comments