Thousands of people are set to visit Altrincham this weekend as the town hosts the final stage of the Tour of Britain, the country's most prestigious cycle race.
We thought we would mark the occasion by putting together a guide to 25 great things to do in Altrincham – and believe us when we say this could easily have been a top 50 or more!
Starting off with some great places for breakfast, here's our pick:
Breakfast bangers
1. Oxford Road Cafe
Asked to name their favourite breakfast haunt in Altrincham town centre, quite a few of the locals' hands would go up for Oxford Road Cafe. The all-day breakfast menu is frankly enormous, with six different ways to have your Eggs Benedict alone and every other morning staple accounted from an American pancake stack to a 'Man Up' breakfast that will set you up for the day and possibly the next day too. Touts itself as the busiest cafe in Altrincham, and for good reason.
19 Ashley Road, Altrincham, WA14 2DP. Follow @OxfordRoadCafe on Twitter.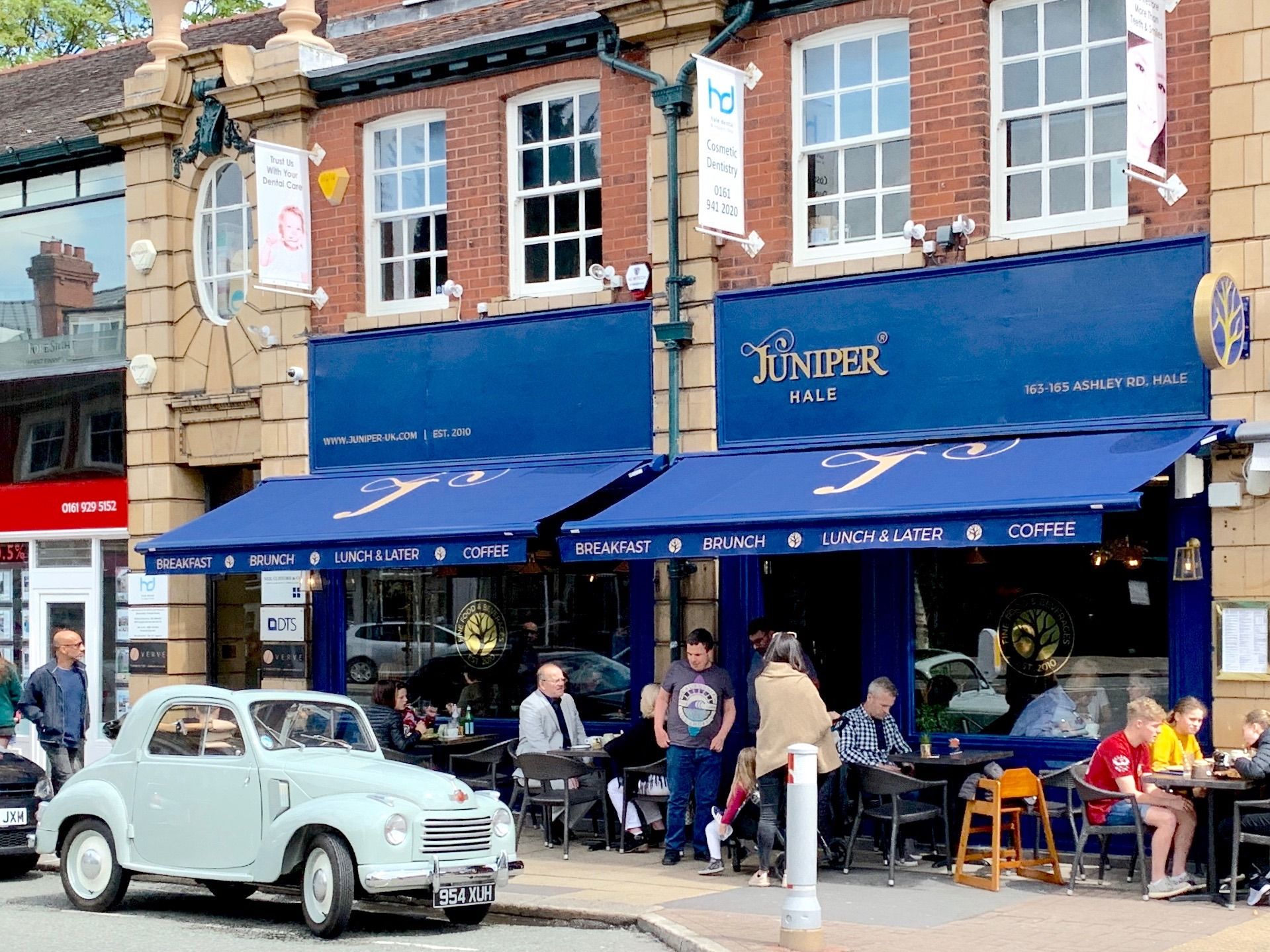 2. Juniper Cafe
Open for just over a year, this former florist has proved a blooming success with the discerning residents of Hale village. And no wonder – slide in here on pretty much any day of the week and you're assured an exceptionally good feed and a tremendous atmosphere that will have you marching off down Ashley Road with a spring in your step. Excellent service, too.
163-165 Ashley Road, Hale, WA15 9SD. Follow @juniperhale on Twitter
Gluten-free glory
3. Off The Wheaten Track
Its name alone is enough to make you want to visit this cute deli on the corner of Oxford Road and Peter Street. But this is also something of a first in these parts, a place of sanctuary at last for coeliacs and others with some kind of food intolerance. Owner Hayley Hadfield sources most of her products locally, and alongside cheeses, cooked meats, pies, cakes, pancakes and gluten-free bread, Off The Wheaten Track also sells wine, Dunham Massey ciders and gluten-free lagers from First Chop brewery in Eccles.
8/10 Oxford Road, Altrincham, WA14 2DY. Follow @offthewheatentrackdeli on Facebook.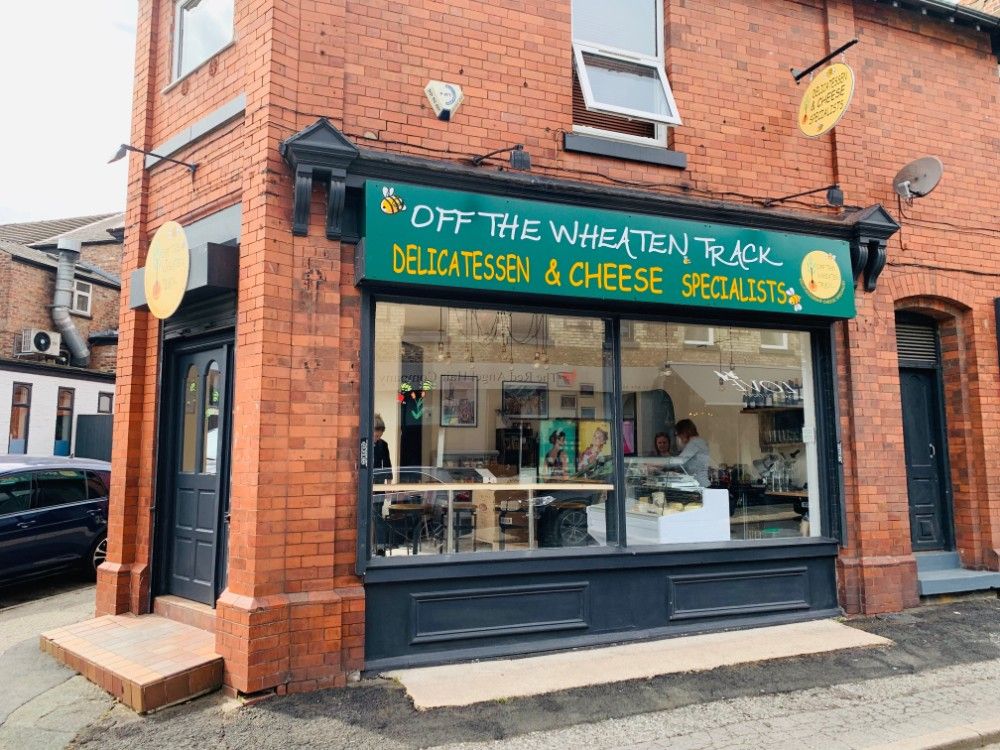 Home for a hero
4. Private William Speakman's Blue Plaque
Bill Speakman, who grew up in Altrincham, was just 24 in 1951 when he fought off a wave of attacks from 600 soldiers for more than four hours during the Korean War. He subsequently became the first man to receive a Victoria Cross from Queen Elizabeth II, and was given a hero's homecoming on the town's streets by thousands of proud locals. Earlier this year, 12 months after his death, a Blue Plaque was unveiled in his honour at Altrincham Interchange. Take a trip down and have a look, and then read all about his remarkable act of courage online.
Altrincham Interchange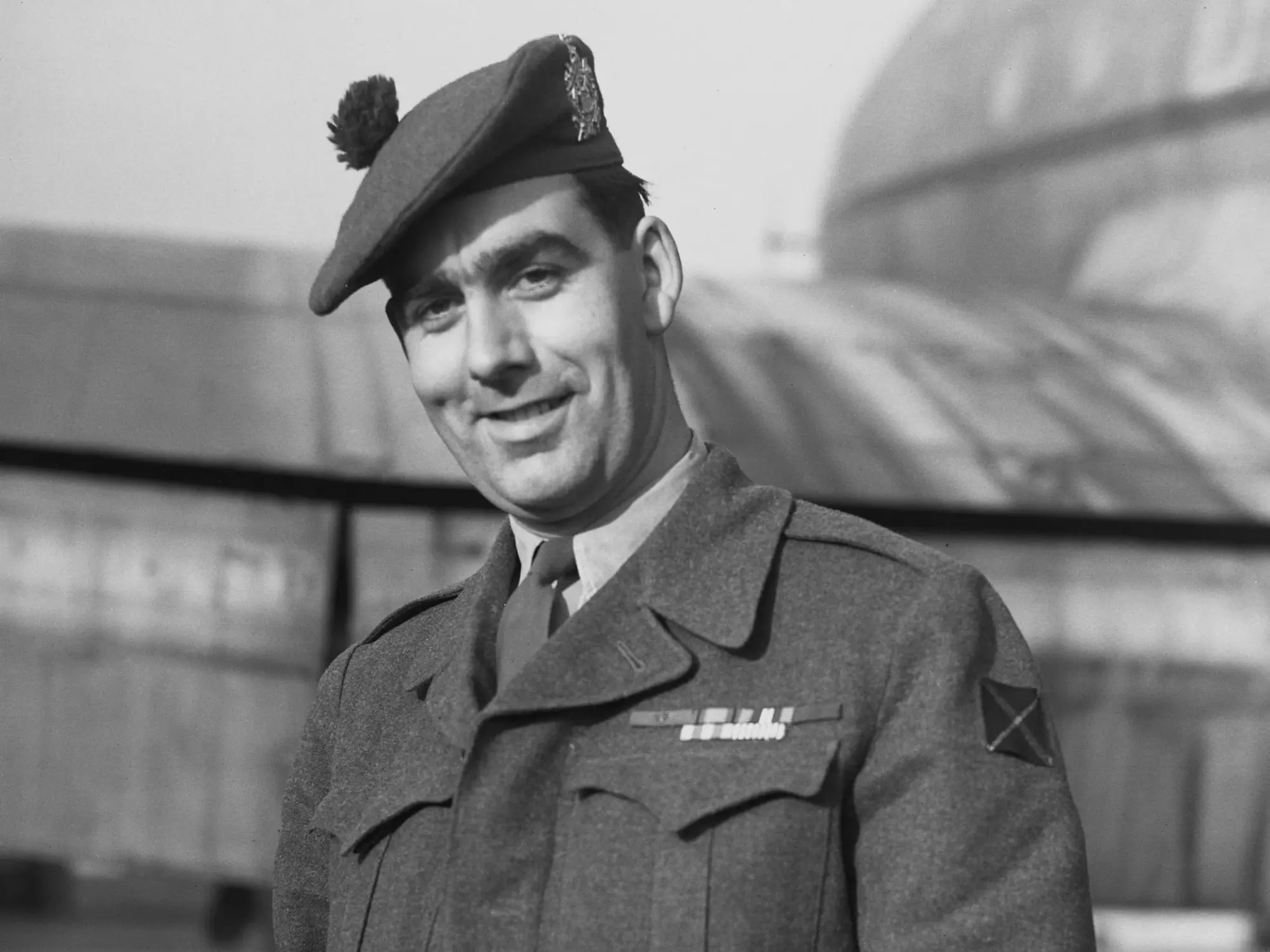 It's Frank, it really is
5. Frank Sidebottom Statue
The more years pass since the untimely passing of its creator Chris Sievey, the more the legend of Frank Sidebottom appears to grow. Earlier this year, a documentary about the papier-mache-headed character was given a cinema release and received rave reviews. Sidebottom was famously devoted to his home village of Timperley, and it's worth the five-minute trip from the town centre to see the wonderful statue of a thumbs-aloft Sidebottom that provides daily amusement for locals and visitors alike.
Stockport Road, Timperley village
Showtime
6. Altrincham Garrick
The Altrincham Garrick Playhouse is a local fixture, a thriving home of amateur drama productions in the town for over 100 years. Today, it hosts a great mix of touring shows, concerts and productions by local companies, and while the prices are a shadow of what you'd expect for your average big city musical, the quality certainly isn't. This autumn it's hosting the world amateur premiere of Corrie! The Play, and recent acts have included Jason Donovan and Russell Kane.
Barrington Road, Altrincham WA14 1HZ. See the website for upcoming performances.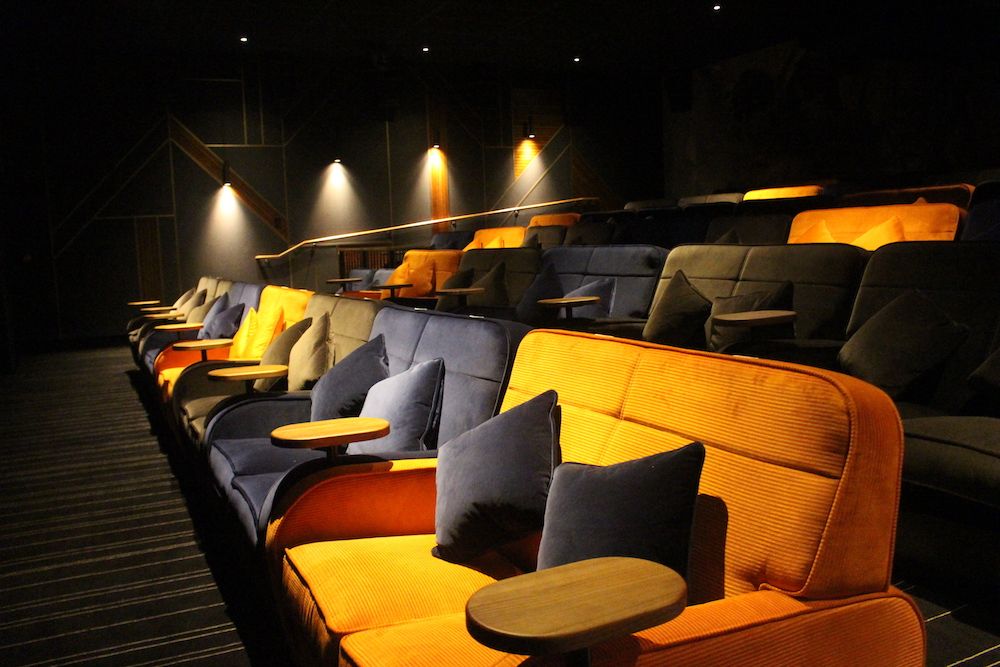 7. Everyman Cinema
Altrincham is the only place in Greater Manchester – and one of only two places in the North West after Liverpool – to have an Everyman Cinema. Think of a typical trip to your local multiplex – and think again. Here you can recline on glorious sofas, summon a glass of wine or freshly made pizza to your seat, and generally have a cinematic experience the like of which you probably haven't before. The main draw here though is the films – say goodbye to franchised blockbusters, and hello to a carefully curated mix of classic, independent and, yes, mainstream films. And check out the enormous mural of Brigitte Bardot on the brick wall adjoining the cinema's rear entrance on Central Way, which took spraypainter Richard Wilson eight days to complete.
74-78 George St, Altrincham WA14 1RF. Visit everymancinema.com for more.
Explore Britain's largest winter gardens
8. Dunham Massey
There's much to recommend a visit to Dunham Massey during your stay in Altrincham, an estate dating back to the 11th century that was given to the National Trust in 1976. Whether it's the 300-acre deer park, the stunning gardens and lake, the Grade-I listed Georgian hall, or the remarkable concentration of ancient trees that give you a refreshing sense of your own insignificance. The wildlife is glorious too, with 500 species of insect alone, and if you're a National Trust member, you can gain free entrance to the estate's formal gardens; Britain's largest winter gardens, with 700 species of plant and 1,600 trees or shrubs. Come back in the spring and the gardens are carpeted with a quarter of a million snowdrops; an utter delight to behold.
Fancy something closer to the town centre? Try the hilly John Leigh Park, a beautiful space just half a mile from Altrincham Market.
Dunham Massey, Altrincham, WA14 4SJ. See nationaltrust.org.uk/dunham-massey for more.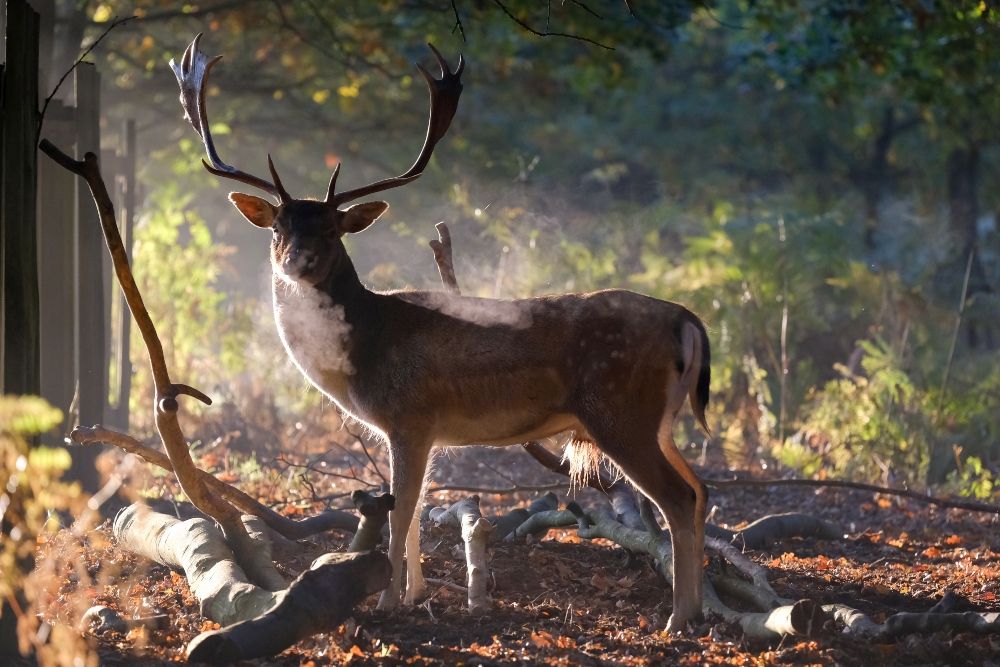 Proper coffee shops
9. Two Brothers
This smart Stamford New Road haunt brings the precision of an engineer to its coffee-making – hardly surprising, really, given that the two founding brothers in question are, indeed, engineers. Roasted in the basement below, Two Brothers coffee is sublime and its service never less than exceptional. The coffee lovers' coffee shop.
Two Brothers, 53 Stamford New Rd, Altrincham WA14 1DS. Visit twobrothers.coffee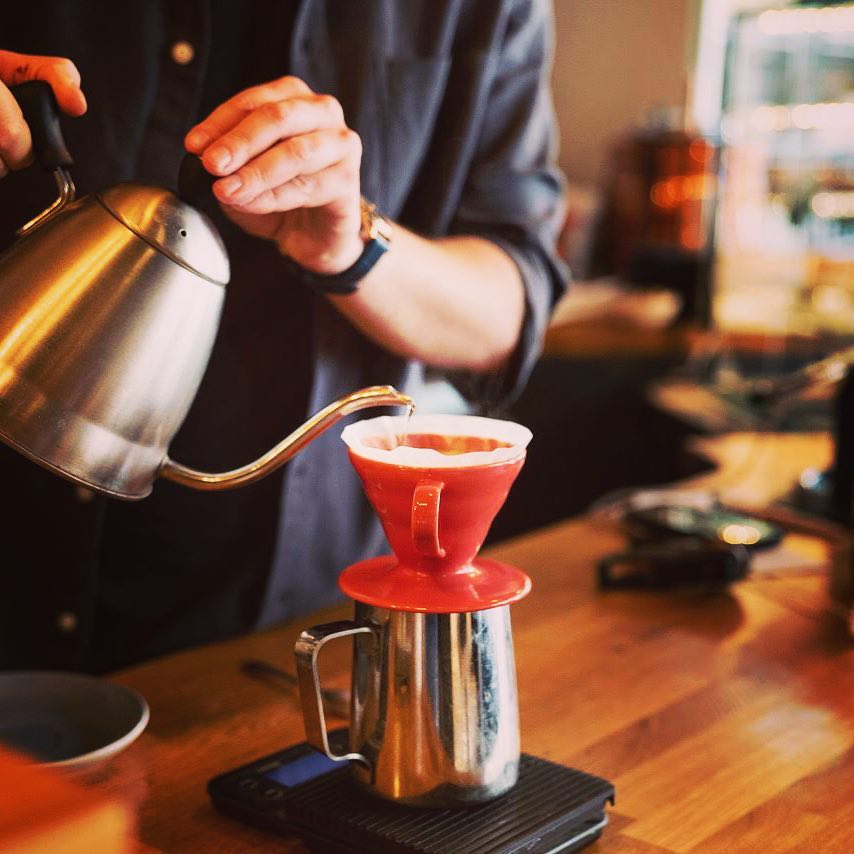 10. Gran T's
We can thank the original Gran T, the grandmother of owner Chris Taylor, for inspiring the style that has been so stunningly realised inside this Stamford New Road cafe. The attention to detail is immense, with the result being a truly homely experience where comfort and relaxation are at the fore.
29 Stamford New Rd, Altrincham WA14 1EB. Follow @gran.t.coffeehouse on Facebook.
11. California Coffee & Wine
If your day isn't brightened by a visit to this delightful spot on Oxford Road, you probably want to check your pulse. Husband and wife team Justin and Diana, both Californians, bring the sunshine but also a genuine passion for, and knowledge of, their trade. Come for the small-batch coffee, stay for the wine… and leave with a big smile.
3 Oxford Road, Altrincham, WA14 2DY. Visit californiacoffee.co.uk for more.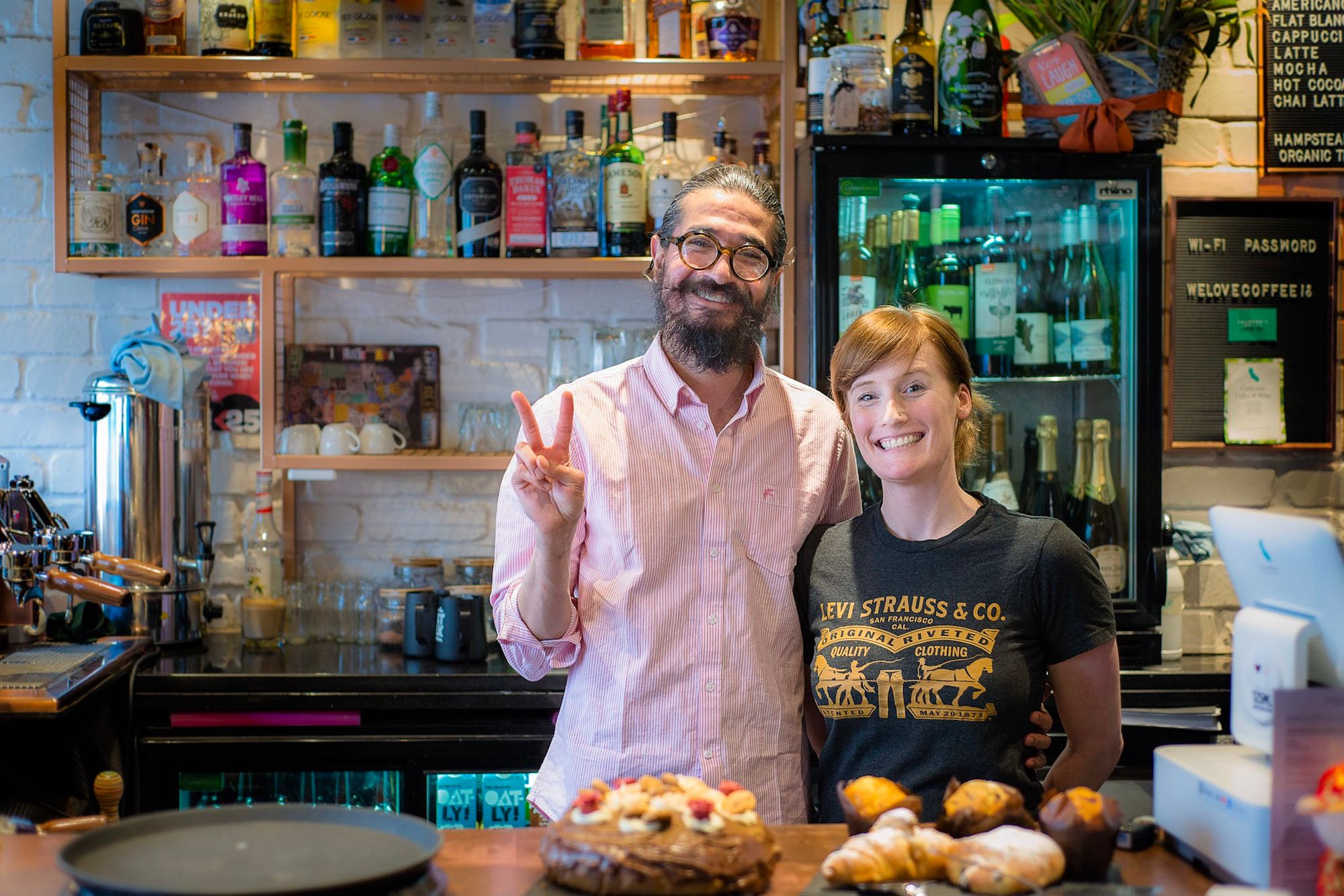 12. Common Ground
The best view in town? On a sunny day, there are few more alluring places to sit in Altrincham than this Shaw's Road coffee shop when the sliding doors are open and the full glory of a bustling Market Quarter is revealed. But there's much going inside this Nordic-inspired, freshly refurbished cafe too. The Caravan Roastery coffee is utterly delightful, but the brunch menu is excellent too, and at long last it is now open on Thursday, Friday and Saturday evenings for those who want to move on to something boozier and a carefully curated selection of small plates, sharing spreads and desserts.
20 Shaw's Rd, Altrincham WA14 1QU. See commongroundalt.co.uk for more.
Restaurants to fall in love with
13. Sugo
Regularly touted as one of the very best Italian restaurants in the region, never mind just Altrincham, this place oozes class. Taking its cue from Southern Italian cooking, it describes itself as being "ridiculously passionate" about "making Italian food exciting once again", and you can tell. Try the House sugo – Orecchiette with a slow cooked beef shin, pork shoulder and nduja ragu – for a taste of something remarkable. Book ahead though – it's nearly always busy.
22 Shaw's Road, Altrincham WA14 1QU. Visit sugopastakitchen.co.uk.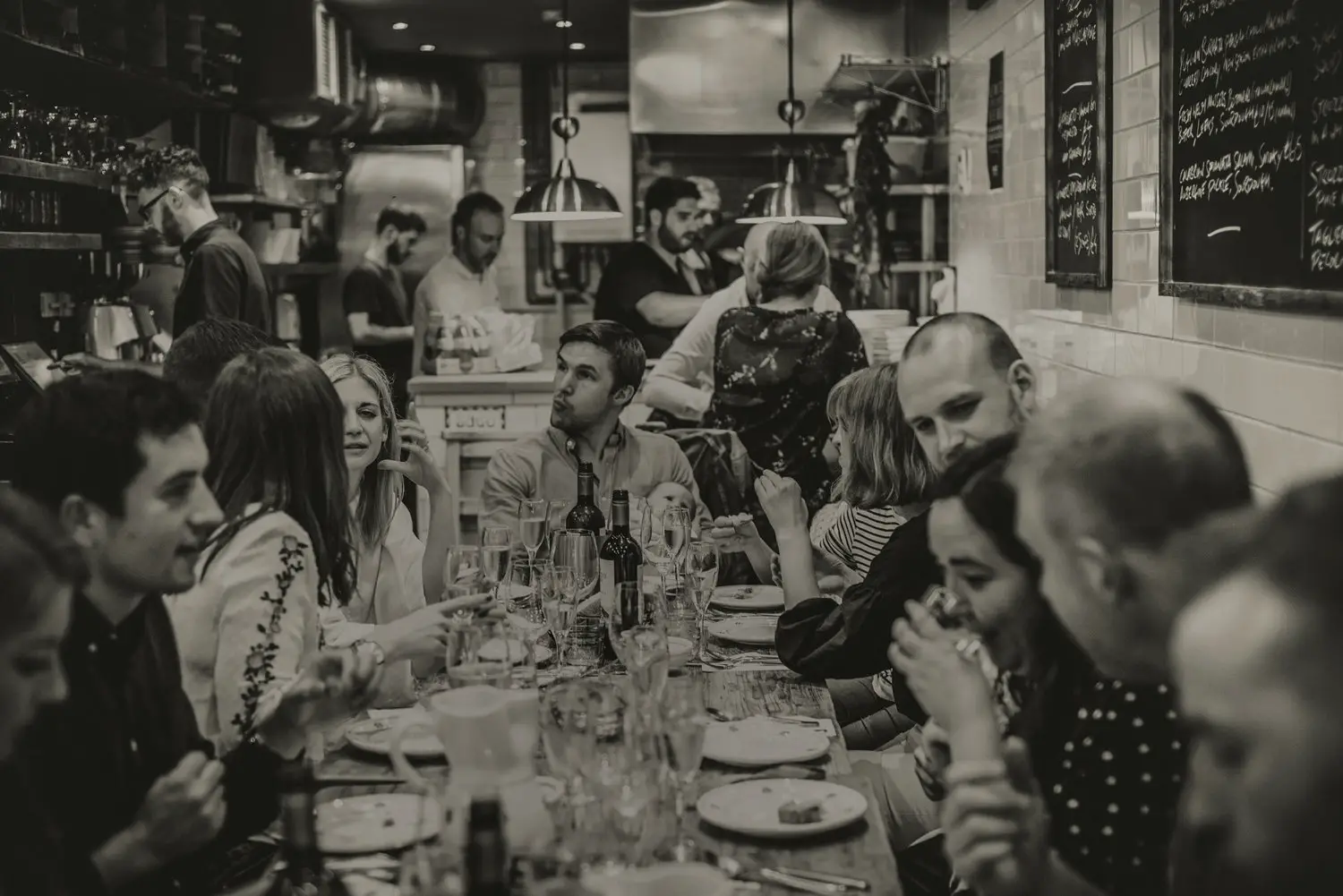 14. Tre Ciccio
You may have walked past a small, unassuming restaurant on Moss Lane called Tre Ciccio. Appearances can be deceptive though: once you descend the stairs it opens Tardis-like to reveal a 50-cover dining room with glass terrace (with retractable roof) that on a sunny day is one of the most glorious places in Altrincham to settle back with a glass of vini rosati and a plate of their memorable signature dish: chicken and roast potatoes, Italian style.
4a Moss Ln, Altrincham WA14 1BA. Visit treciccio.co.uk.
15. Angkor Soul
There are only three Cambodian restaurants in the UK, and two of them are called Angkor Soul. The Altrincham one is entirely without pretension but don't be fooled – the cooking here is stunning. Owned by head chef Y Sok, whose family escaped the horrors of the brutal Khmer Rouge regime, the food here is mixes Thai, Vietnamese and French influences to create something rather special.
Angkor Soul, 20 Ashley Road, Altrincham WA14 2DW. Visit angkorsoul.co.uk for more.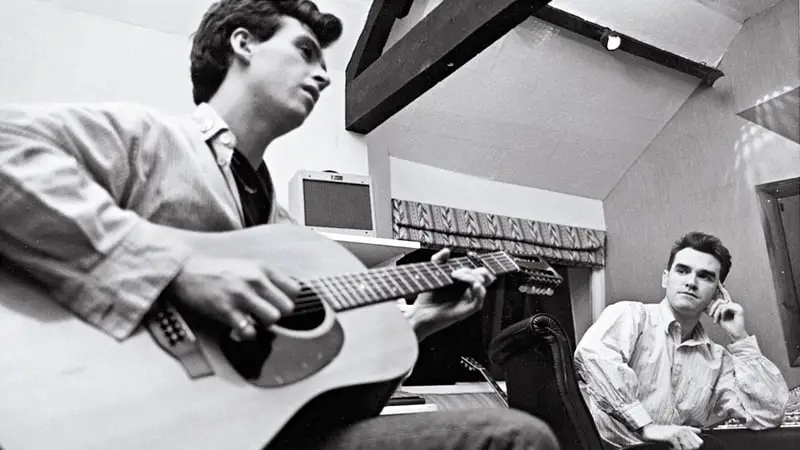 The streets that spawned the Smiths
16. The band's sound originated in Altrincham
The Smiths are normally touted as a Manchester band – but in truth, they were an Altrincham one. Johnny Marr wrote most of the legendary four-piece's first album in a room on the top floor of a house on Portland Road in Bowdon, while most of seminal records Meat is Murder and The Queen is Dead were written in a house on Marlborough Road. The guitarist still lives here, in fact, and if you're very lucky during your trip to Altrincham, you may catch him driving a soft-top down the high street or out on one of his regular jogs.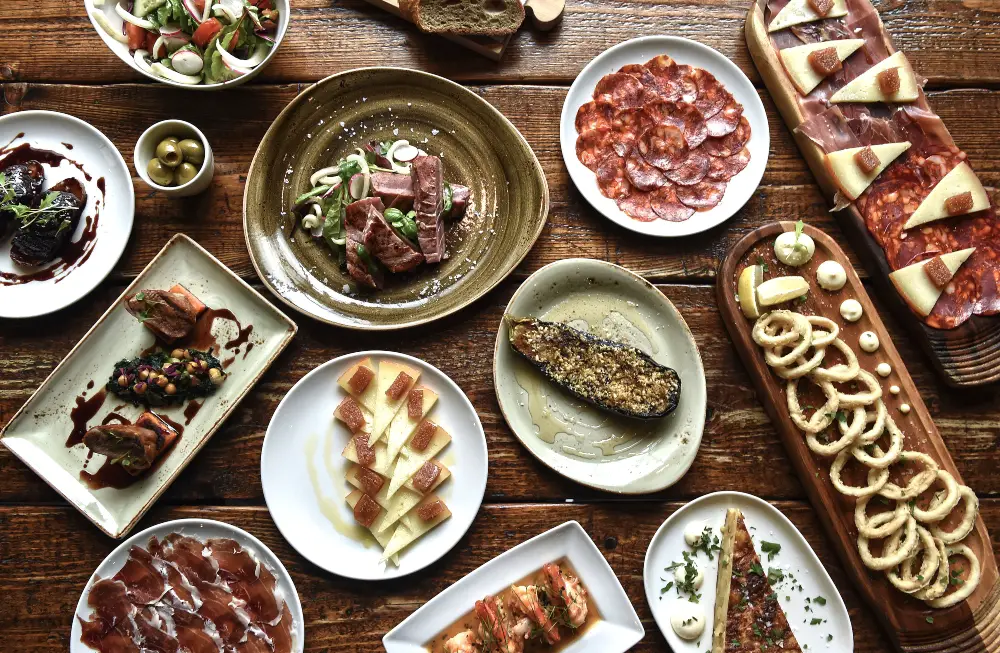 Tapas to die for
17. Porta and Evuna
For lovers of tapas, Altrincham's cup overfloweth. You can't book at Porta, opposite the market, so you stand as good a chance as anyone of rocking up and settling down to some exquisite padron peppers or chorizo and lentil stew, to name only two from a mouthwatering menu. The newer arrival in town is Evuna on Stamford New Road, which is notable on account of the fact it imports its wine list direct from small family-run vineyards, with no middle man involved. You can taste the difference.
Porta, 50 Greenwood St, Altrincham WA14 1RZ. Evuna, 84-86 Stamford New Rd, Altrincham WA14 1BS.
Drinks fit for a King
18. Kings Court
Kings Court, off Railway Street, is one of those places the locals love and visitors often miss. But don't make that mistake – you could spend a long afternoon here enjoying the bars that back onto the sun-lit courtyard. Libero is a sports bar with a difference and feels like an extension of your living room, only with a considerably better craft ale selection. Cheshire Tap is one of the most popular bars in the town centre, while newcomers in the court include specialist gin bar Gin Can… and craft beer bar Batch Bottlestore. Any culinary needs will be more than met by Kings Cafe.
Kings Court, Railway Street, Altrincham WA14 2RE.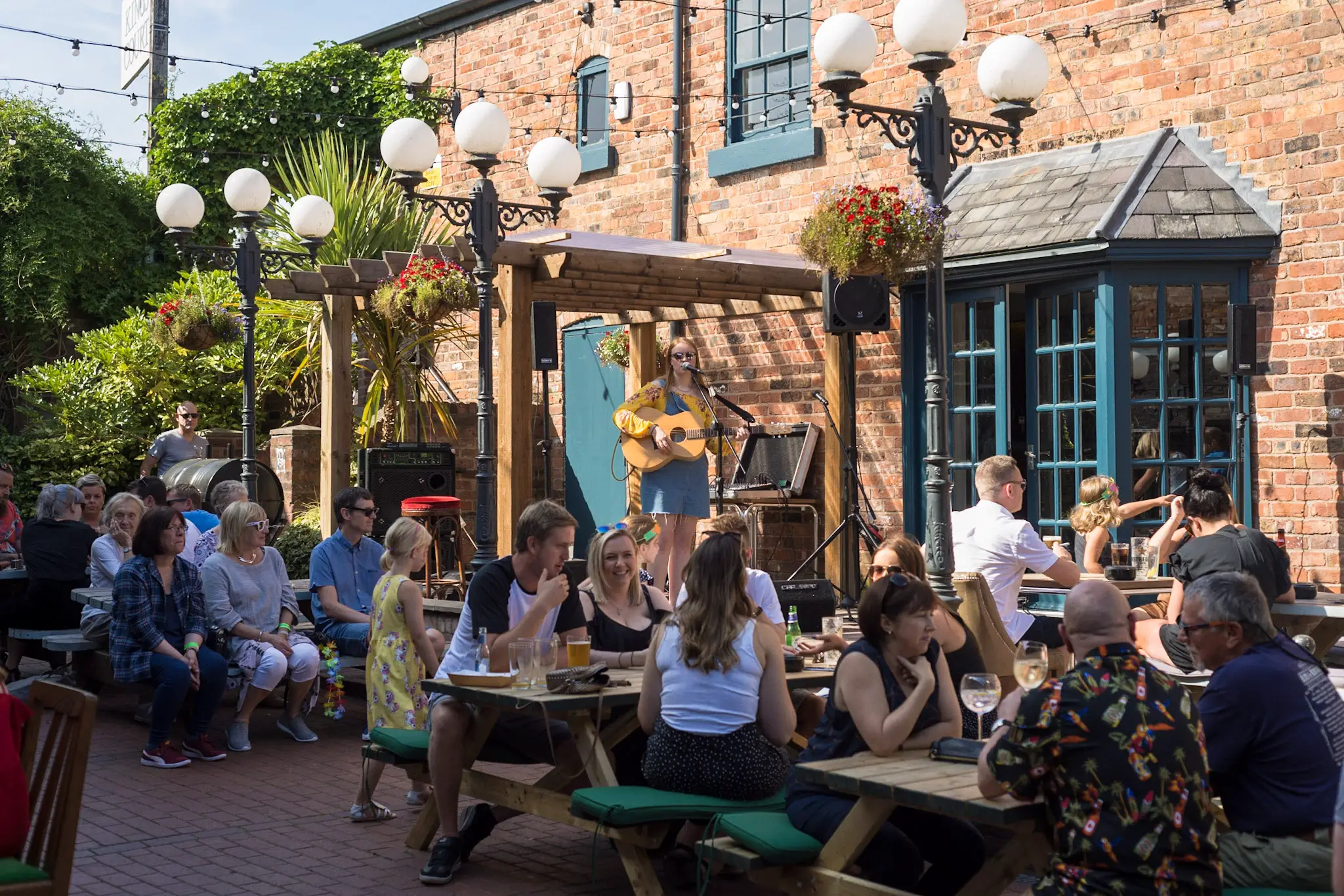 Lunchtime legends
19. Toast
Toast by name, and toast pretty much comes with everything at this beautifully converted former bank. Everything but the salads comes with the stuff – and yes, that includes pudding. But boy, do they make it go a long way. Owner Justin Orange – twin brother of Take That's Jason – and head chef Ed Carr have come up with an imaginative menu that works for both breakfast and lunch, and the degree to which Toast is almost constantly busy says it all.
63 Stamford New Rd, Altrincham WA14 1DS. Follow @toastaltrincham on Facebook.
20. Blanchflower
Simple dishes, amazing flavours and an ingredient list you can count on one hand. That's the aim at this smart Shaw's Road joint, and the fact many now consider it the Altrincham lunch destination would suggest it has succeeded. Excellent value, too.
12-14 Shaw's Rd, Altrincham WA14 1QU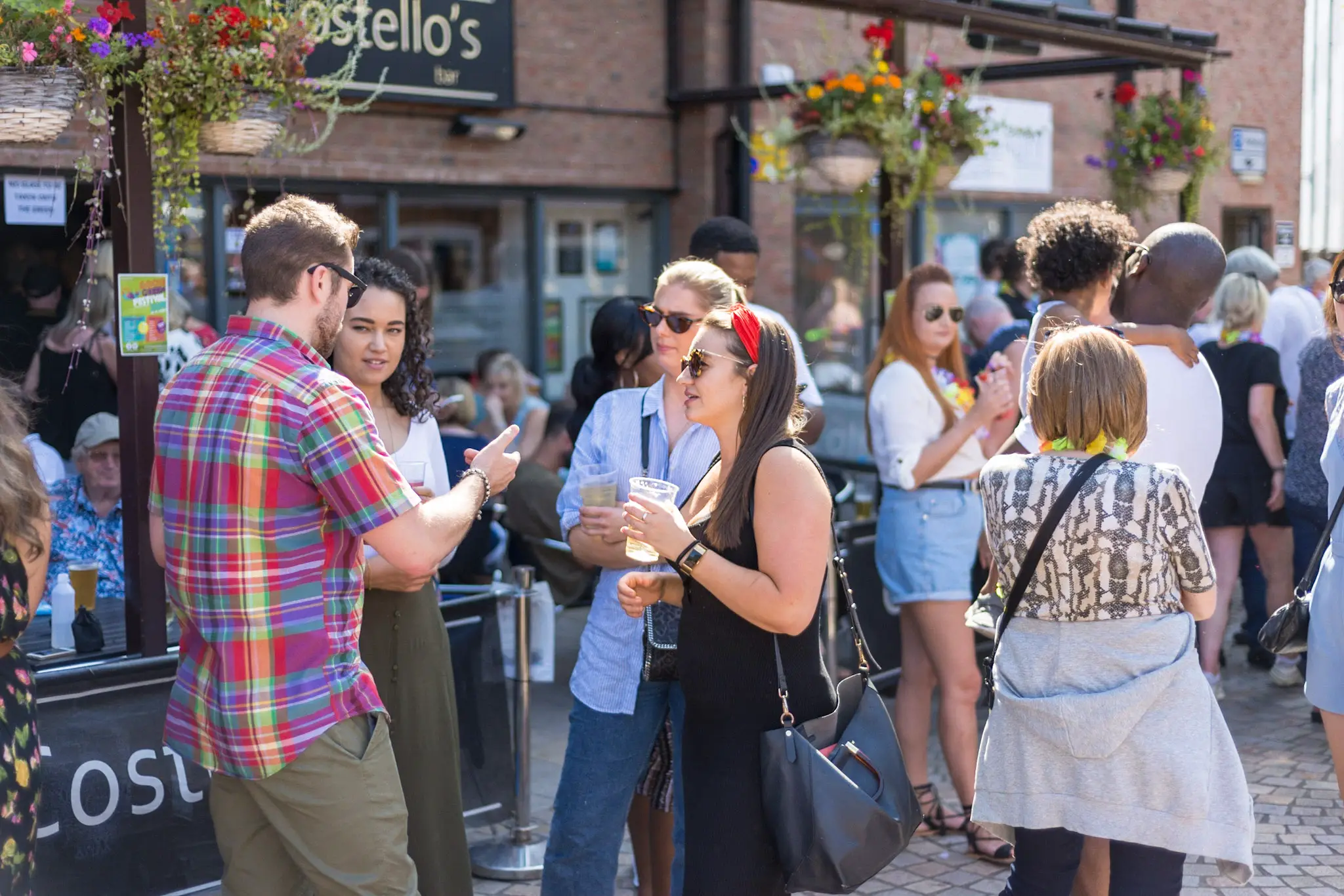 Step out of the hubbub
21. Goose Green
Once a collection of residential cottages for local workers with roots dating back to the 1700s, Goose Green is now one of the most distinctive corners of Altrincham, an oasis of daytime calm away from the town centre hubbub and a bustling destination for drinkers and diners in the evening. Eat at Cafe Cleo and House, down locally brewed pints at Costello's, catch a live band at The Green Room and dance the night away at Trader's Tiki bar.
The 'Bravest' Street in England
22. Chapel Street
Today it's a paved walkway that leads you down the side of the Phanthong Thai restaurant and onto the tarmac of Regent Road car park. But 100 years ago, this walkway was the cobbled entrance to Chapel Street, a nondescript cul-de-sac of some 60 Georgian terraced lodging houses. Its place in history is assured, however. By November 1918, some 161 residents of Chapel Street had stepped up to serve their country in the trenches. Of those, 29 would not return while a further 20 would succumb to their injuries soon after returning home. So great was its sacrifice that King George V called Chapel Street the 'bravest little street in England', and there's a plaque attesting this remarkable tribute on the side of Phanthong Thai.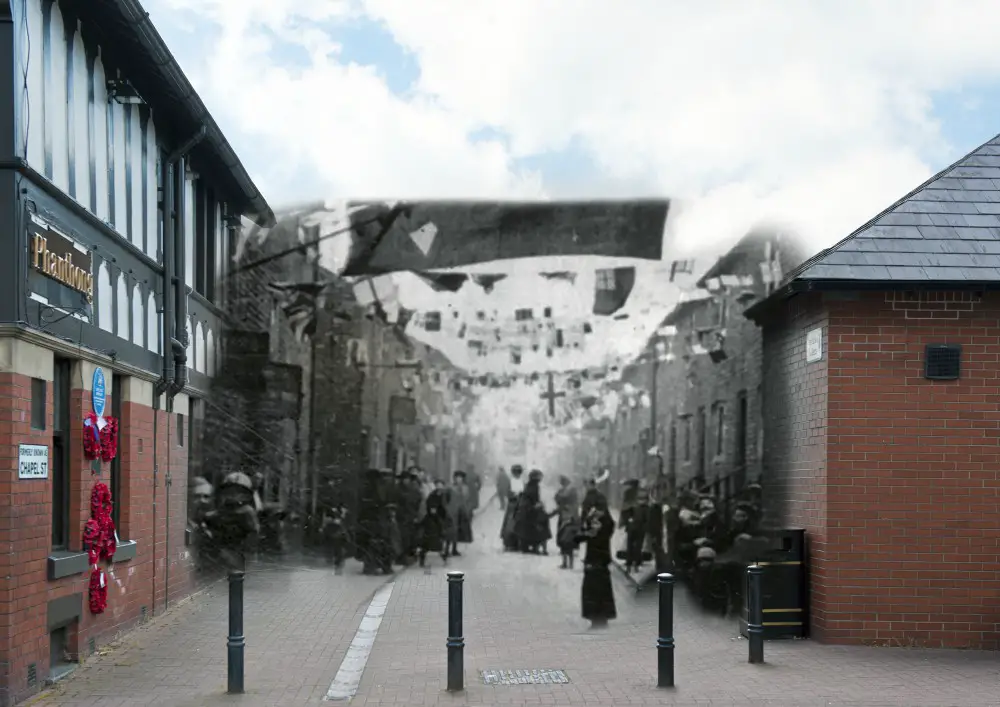 Jazz up your day
23. The Cinnamon Club
Head up The Downs out of Altrincham town centre and before long you'll alight upon a real rarity these days: a jazz club. And not just any jazz club: housed in a splendid Edwardian building and possessing the largest sprung dance floor in Cheshire, this is one of the very best in the North, and reason enough for the stars (from jazz greats like Cleo Laine and Georgie Fame in the early days to Barb Jungr and Ian Shaw today) to head out of London for.
The Firs, Bowdon, Altrincham WA14 2TQ. Check out their latest gigs at thecinnamon.club.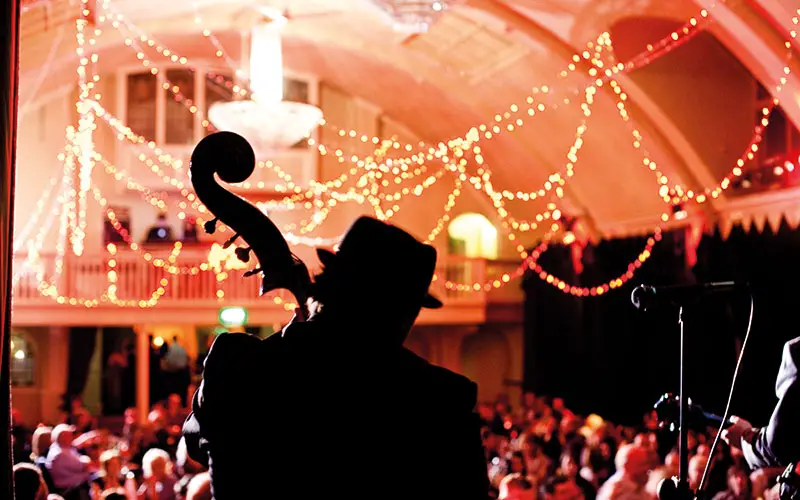 The market mecca
24. Altrincham Market
It's unequivocally the spark that lit the touchpaper for the rejuvenation of Altrincham. Once a tired old building that sold little more than penny sweets and big knickers, it is now five years into a relaunch and one of the finest examples of a modern market hall anywhere in the country. Within Market House you have a collection of independent food and drink traders who maintain a remarkable quality while serving 10,000 people a week, with outdoor tables filling surrounding streets whenever the temperature goes above 14 degrees. And within the Covered Market next door, there is a veritable array of craftsmen and women, selling the wares they have designed, built or cooked themselves. Start with multi-award-winning bakers Lovingly Artisan, the Winter Tarn Dairy cheese stall or Lanx handcrafted shoes. Often set to a backdrop of live local music, the whole thing adds up to a life-affirming experience that should not be missed on any trip to Altrincham.
Altrincham Market, Market Street. Follow @altrinchammkt on Facebook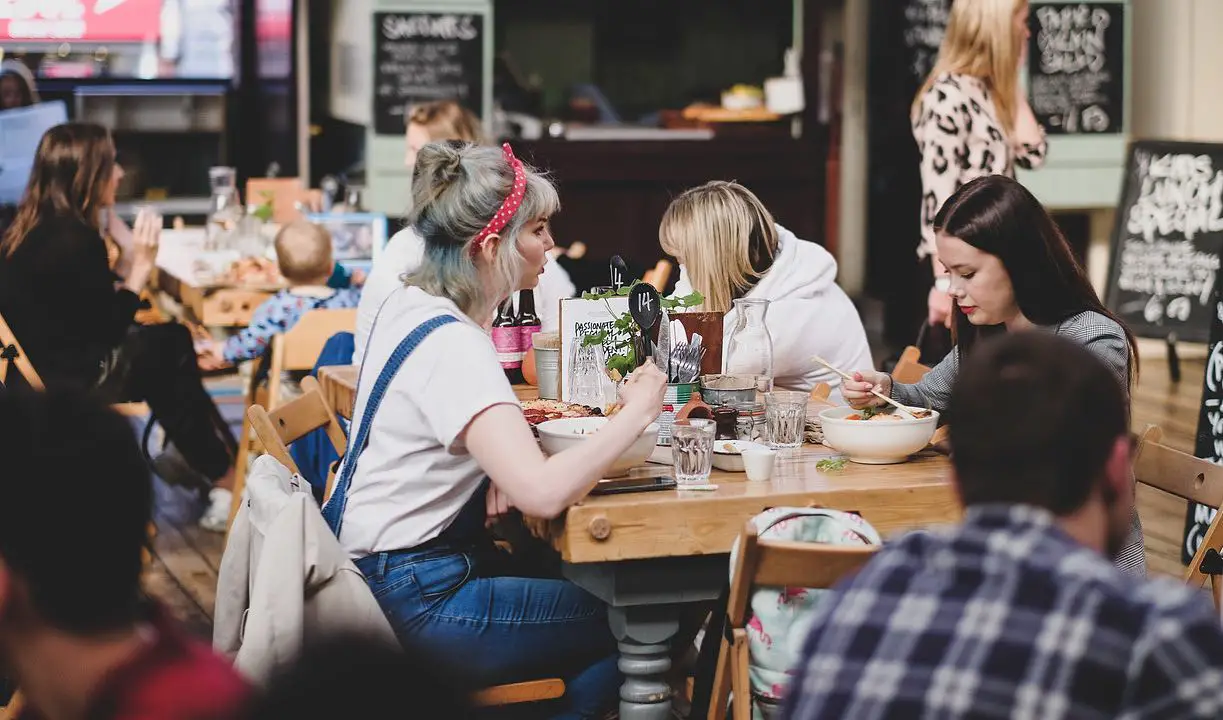 Big brand bargains
25. Elite Dress Agency
If you like a bargain – and who doesn't – then hot-foot it up to Market Street for this emporium of cut-price designer goodies. And don't be misled by the 'Dress' part of the name – there's a great men's department at the back with an array of big brands at very, very low prices.
3 Market St, Altrincham WA14 1QE. Follow @theelitedressagency on Facebook
And much, much more…
Trust us, we could easily have named 25 more. Lovers of quirky independent shops should head to Idado, Edit & Oak, Jakes Shoes, Pixie and Gift+Home, while if you've ever wondered what a Danish Ikea would look like, the warren-like Sostrene Grene is the answer. If you fancy something a whole lot less demanding, then simply make the modern world go away for an hour at Zero Gravity Float Spa, an ethereal experience if ever there was one. Pub-wise, the Stamford in Bowdon has been reinvented as a proper country boozer, the Railway in Hale is as popular with the locals as ever, while the Swan With Two Nicks gives you a great reason to break your autumnal Dunham walk with a swift pint or two. But if you truly want something completely different, head downstairs to the subterranean Mort Subite bar.
Comments