The wall separating Batch Deli and Bottlestore is down – creating an open-plan King's Court treat for drinkers and diners this Christmas.
Batch also has an expanded range of Christmas gifts on offer this year, from craft beer and natural wine to Beehype honey.
We caught up with co-owner Chris Bardsley to give us the full lowdown – and below, we've included some ideas to help you finish off those festive gift lists.
ALTRINCHAM TODAY: You've gone open plan! What an amazing transformation – tell us why you've decided to combine the bottlestore and deli.
CHRIS BARDSLEY: Yeah, finally made the plunge and merged the two properly. We've been operating as one place anyway but just with an obtuse wall in the middle of the two.
We've been planning to do this for a while but figured it'd be a job for after Christmas. As we were entering the colder months though we felt we were just waiting around to do it but it was worth diving straight in and doing sooner rather than later.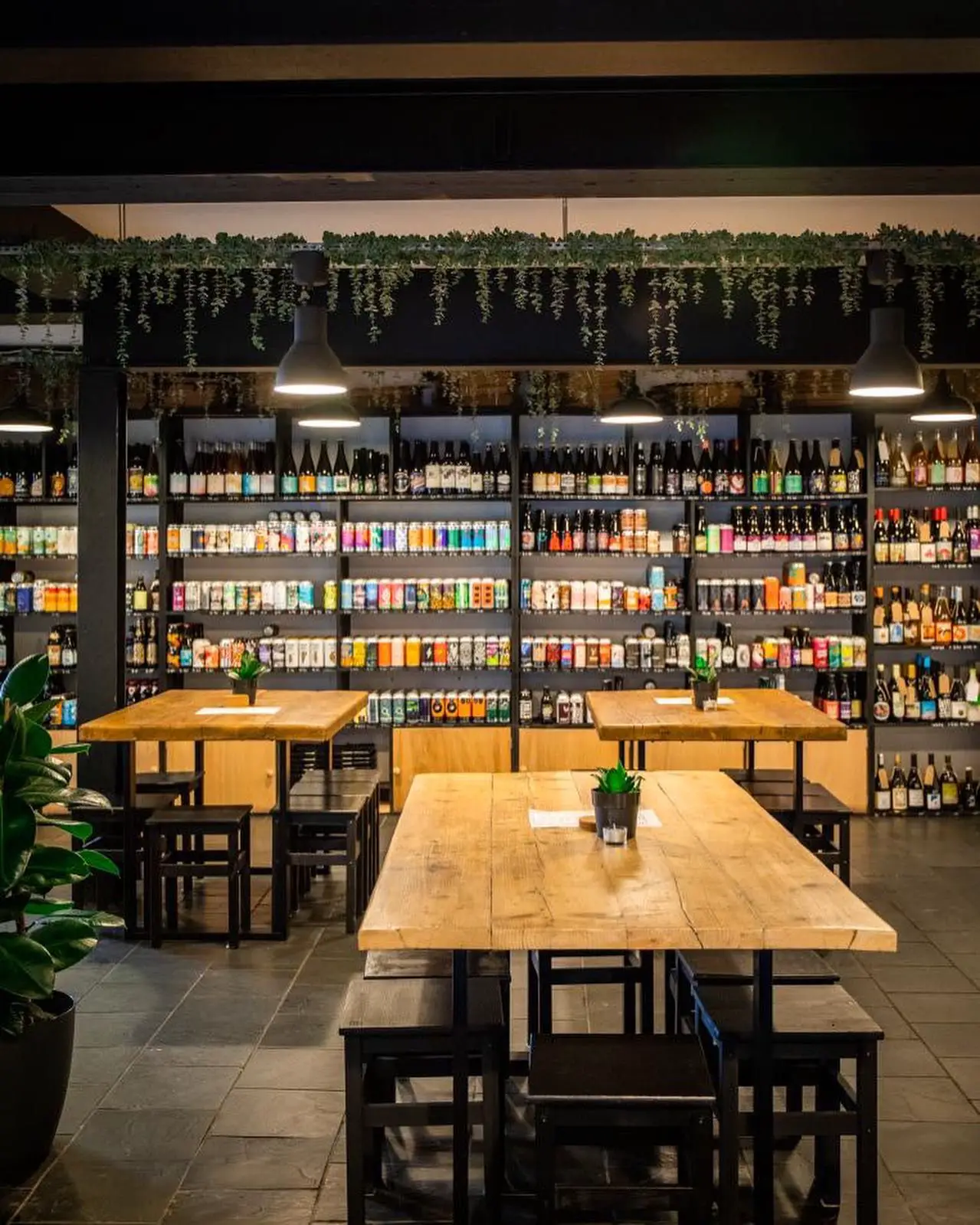 AT: How much work was involved in the change and how's business been since?
CB: To be honest, neither of us here are particularly handy when it comes to that sort of thing. We look at a wall and think 'jeez that's a big job'.
Turns out it wasn't as big a job as we thought. Supporting beam was already in place and our handyman Jack said he could have the wall down in an hour. He was right. Good fun taking a sledgehammer to a wall as well. Good for the soul.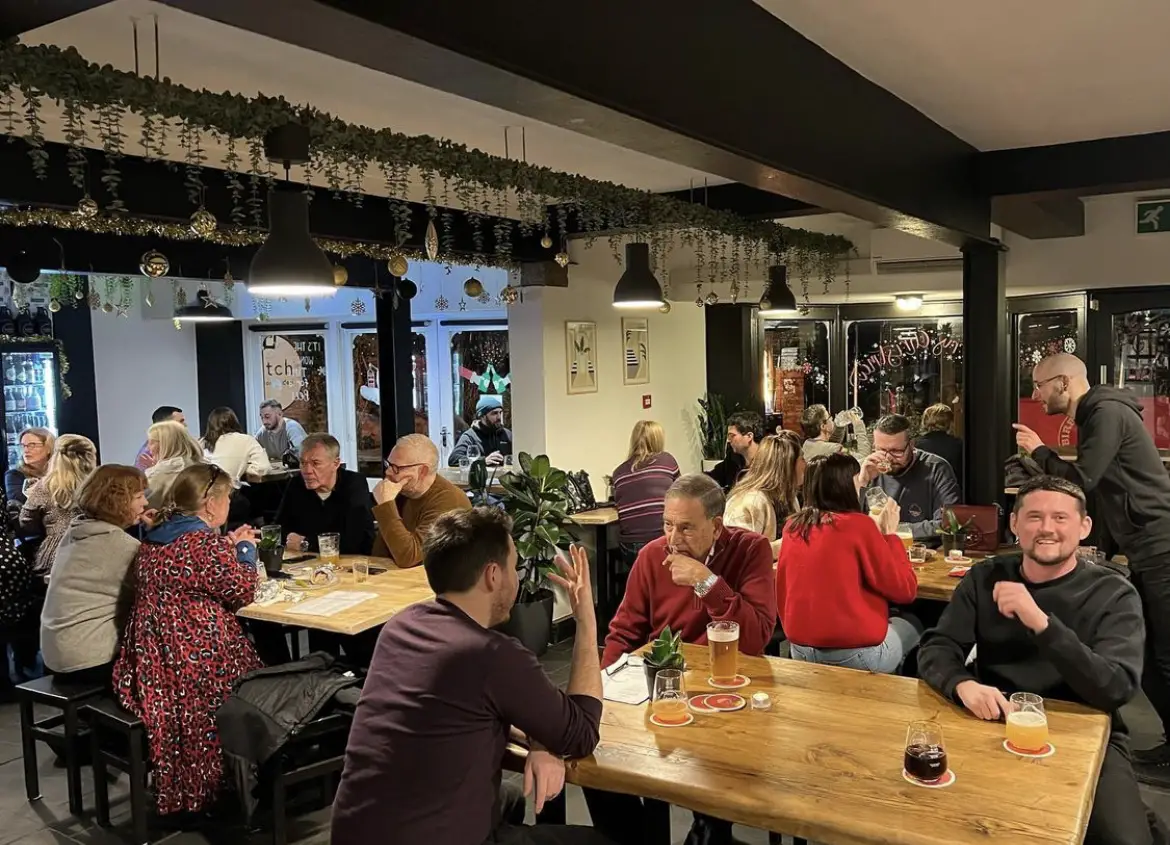 We shut on a Monday and Tuesday and spent pretty much 48 straight hours getting everything sorted.
We've had an instant improvement since we've knocked through. It's a lot more open (obviously) but still maintains a nice cosy edge. It is also just a lot more user-friendly. Less confusion about whether people can order food from the deli into the bottlestore.
AT: Christmas is obviously a big time of the year for you – tell us a bit about Batch's plans for the season.
CB: Christmas this year will be about two things for us. Providing the people with great gift ideas, whether that be beer gift boxes, natural wine gift sets or our selection of deli bits (chutneys and that) which are great stocking fillers.
I think most importantly for us though this year, we're just absolutely buzzing to be open all over Christmas. Last Christmas was naff. This Christmas I think everyone is absolutely ready to give it their all and we're all in for that. Just so excited to be a part of the Christmas buzz.
Batch bottlestore & deli, Kings Court, Railway St, Altrincham WA14 2RD. Follow @batchdeli and @batchbottlestore on Instagram.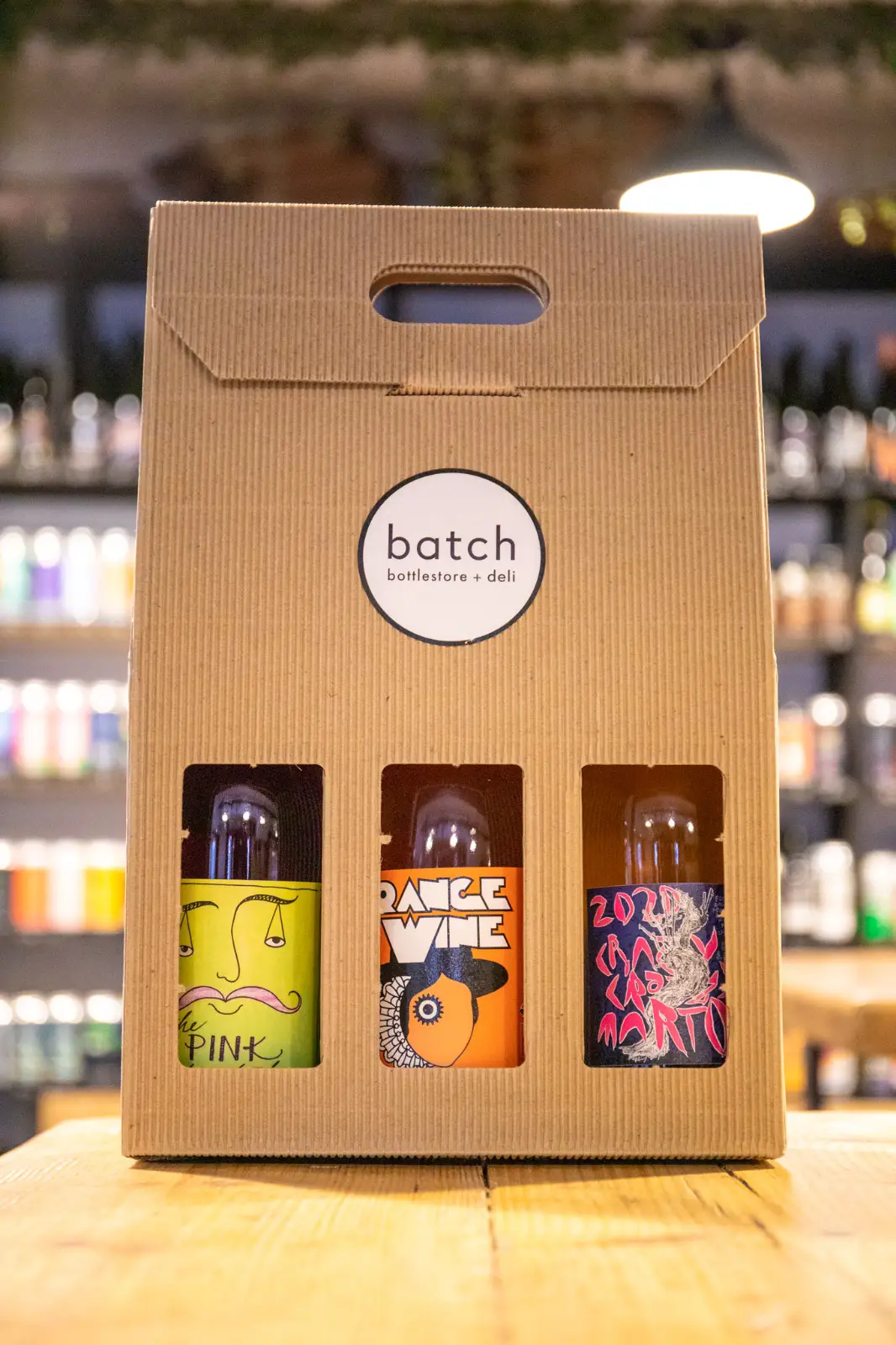 Three Christmas Gifts from Batch Bottlestore and Deli
1 Beer – Omnipollo x Dugges Anagram
Omnipollo love to make a beer that isn't a beer and this creative collab with Dugges is no different. Weighing in at a hefty 12%, this is headlined as a Blueberry Cheesecake stout and that is what it tastes like. Big fruit flavours and a sweet malt base are all smoothed off with a lactose taste that combines the ingredients to make this unusual beer tasty as you like.
2 Natural wine – Aphros Loureiro 2020 11% orange wine
This lovely wine from Portugal has had eight weeks of skin contact and been aged in amphora. As a winemaker, Miguel Viseu says it's a wine "made in silence". Harvested by hand in the early morning, no electricity is used at any point during production. A truly curious approach with a delicious result. Drink best chilled but not too cold.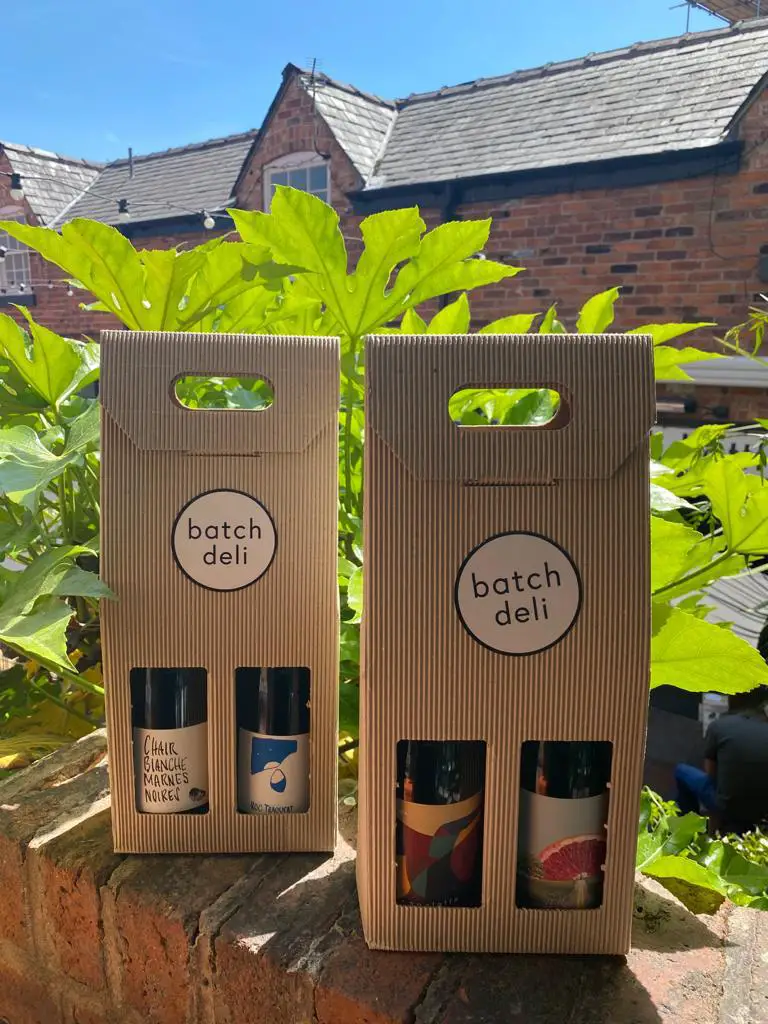 3 Deli – Beehype honey
Beehype honey with strawberries preserved in raw acacia honey. This honey is made using the hard-working bees in the pristine forests and meadows of Bulgaria and is responsibly sourced from trusted beekeepers. Beehype regularly test their honey for pesticides, water content and antibiotics to ensure what you get in each jar is only the purest and most delicious raw honey.
Batch is also offering a new gift card that lets anyone top up to spend inside at a time of their choosing.
Comments