Full disclosure, this wasn't my first visit to the Wild Goose.
I visited with girlfriends late January in the full throes of a post Christmas diet which we'll call Wimming Sworld. Low fat diets aren't necessarily conducive to French cuisine and whilst I'd enjoyed my rib-eye 'no sauce, no dressing, no fries, no fun' choice, I left knowing that I had in no way done the menu justice.
Hold my low-cal diet drink.
From the people who brought us Tre Ciccio, the Wild Goose describes itself as 'retro-esque', offering Anglo-French dishes with a modern twist.
Nestled in the corner of Goose Green, upstairs in that wonderfully intimate space that has previously held host to some legendary Alty eateries, the candlelit aesthetic is fabulous for a get-together with friends, family and, on this occasion, a cosy, romantic table for two. But before I got carried away, I reminded myself that I had work to do. That work being the dishes I missed the first time round when being all virtuous and 'green salad, no dressing please'.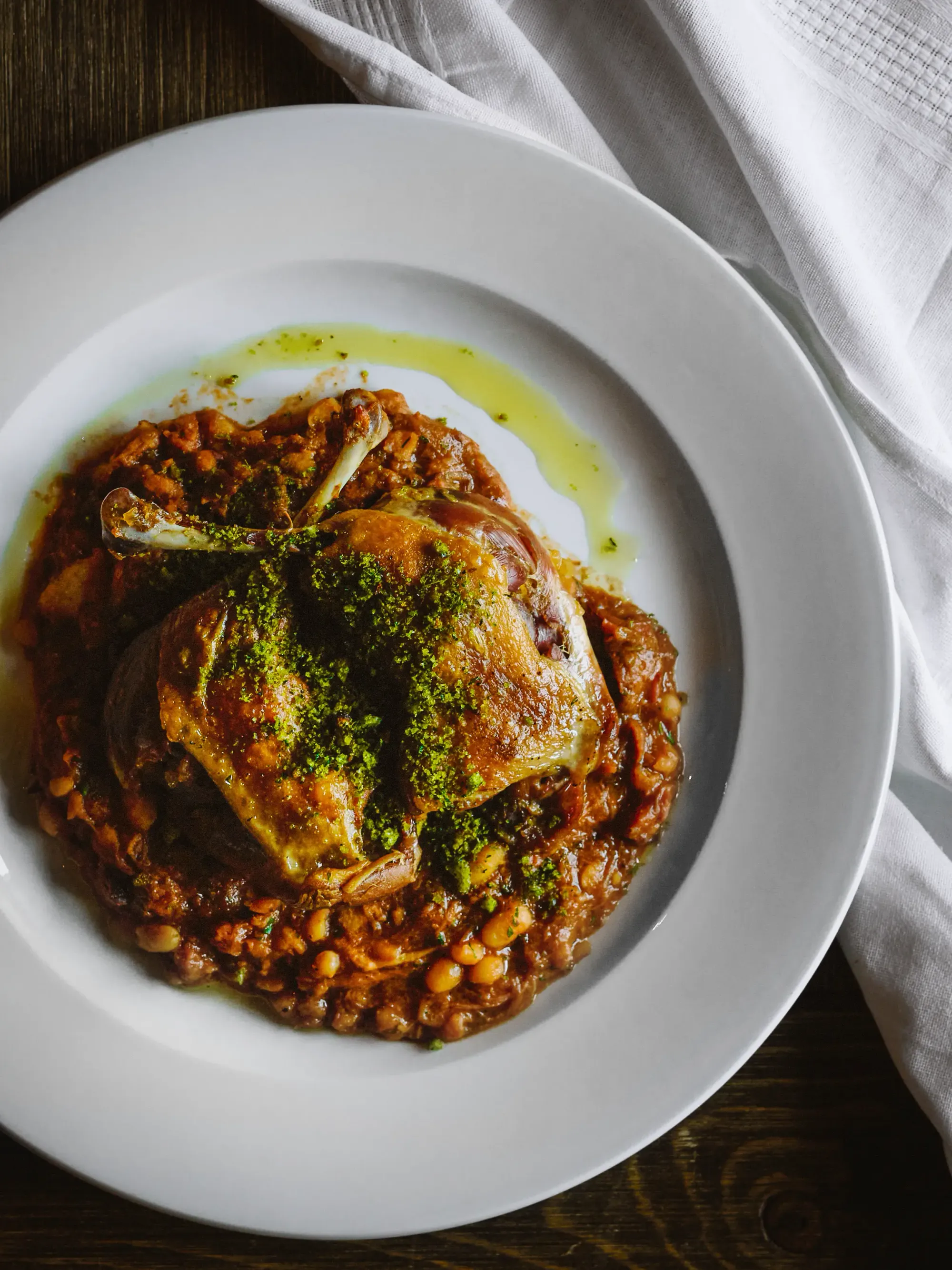 Straight into the starters, I judge an Italian restaurant by its Caprese and so here, I only had eyes for the French onion soup. In a delightful and traditional tureen, melted gruyere aloft a floating crouton, this dish skimped neither on the onion nor the smoky flavours. Traditionally I'm not a soup-lover, having weird issues with 'drinking my food'. This soup I made an exception for and it didn't disappoint.
My plus one chose the beetroot and red onion tarte tatin, with goats cheese crottin and Mache lettuce (I admittedly had to Google; it's AKA lamb's). The flavours balanced well, the cheese cutting through the sweetness of the beetroot, the fine pastry remaining pleasingly crisp.
To the mains and I was more than ready for my roast chicken 'a la forestiere'. The Cumbrian chicken was on the bone, succulent and flavoursome, all ingredients in the dish sharing equal billing for me. The wild mushrooms and generous portion of light gnocchi in a creamy, indulgent herb ragout fought for my attention but there were no favourites here, I loved all elements equally.
Across the table, my plus one chose the baked cod with curried mussel mouclade and leeks. Lots to appreciate here.
The cod was reassuringly firm to cut into, melt-in-your-mouth to eat and with its tasty, crispy skin topping, provided a perfect trio of textures. The generous portion of mussels was delicately flavoured, the curry aspect only ever complementing and never overpowering the fish.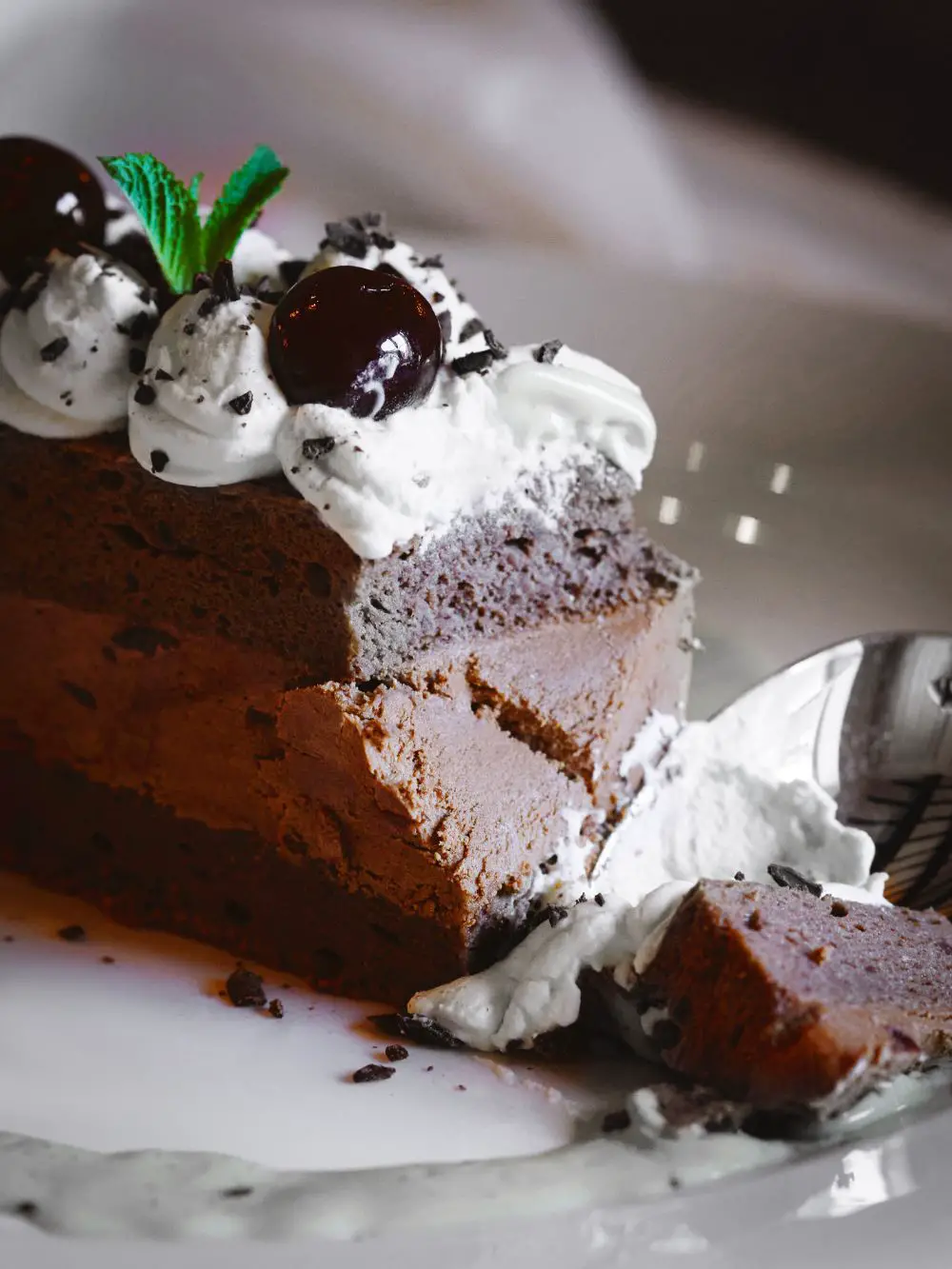 And whilst I mentally made a note of which dishes to try on a return visit, the two lovely ladies at the next table assured me that their experience had been as delightful as my own, recommending the braised beef featherblade and pan-fried calves liver and bacon.
I have long held a retro love for a good Black Forest gateau but so rarely do I see it on a menu. The Wild Goose promises to 'create nostalgia and memories of early restaurant outings… refined and restored with a modern twist'. It followed through. One dish, two spoons (I soon considered hiding his), it delivered on the holy trinity of cherry, chocolate and cream whilst looking like it belonged in 2022.
So what did I learn? Well aside from the fact that life is too short to hold the dressing, and you have to move quick if you want to order the lamb (sold out by 8pm), the Wild Goose has well and truly landed on the Green, with potential to prove as legendary as its predecessors.
So what are you waiting for? Give it a gander.
The Wild Goose, 2 Goose Green, Altrincham WA14 1DW. Bookings: Call 0161 441 9050 or visit wildgooserestaurants.co.uk
Comments