A popular cocktails and karaoke bar is celebrating its first birthday in Altrincham town centre - with a pledge to continue to be the "friendliest bar in town".
Alibi, on Shaw's Road, opened last September and has enjoyed a hugely successful 12 months.
And owner Carl Peters, who has 20 years' experience in hospitality and previously ran a well-known venue in London, says the bar is now "what I thought it was going to be".
"We serve the best cocktails in town with the friendliest service, and there are two mad karaoke rooms downstairs. It's a place that sits within the community, for the community. It fills a gap that Altrincham has."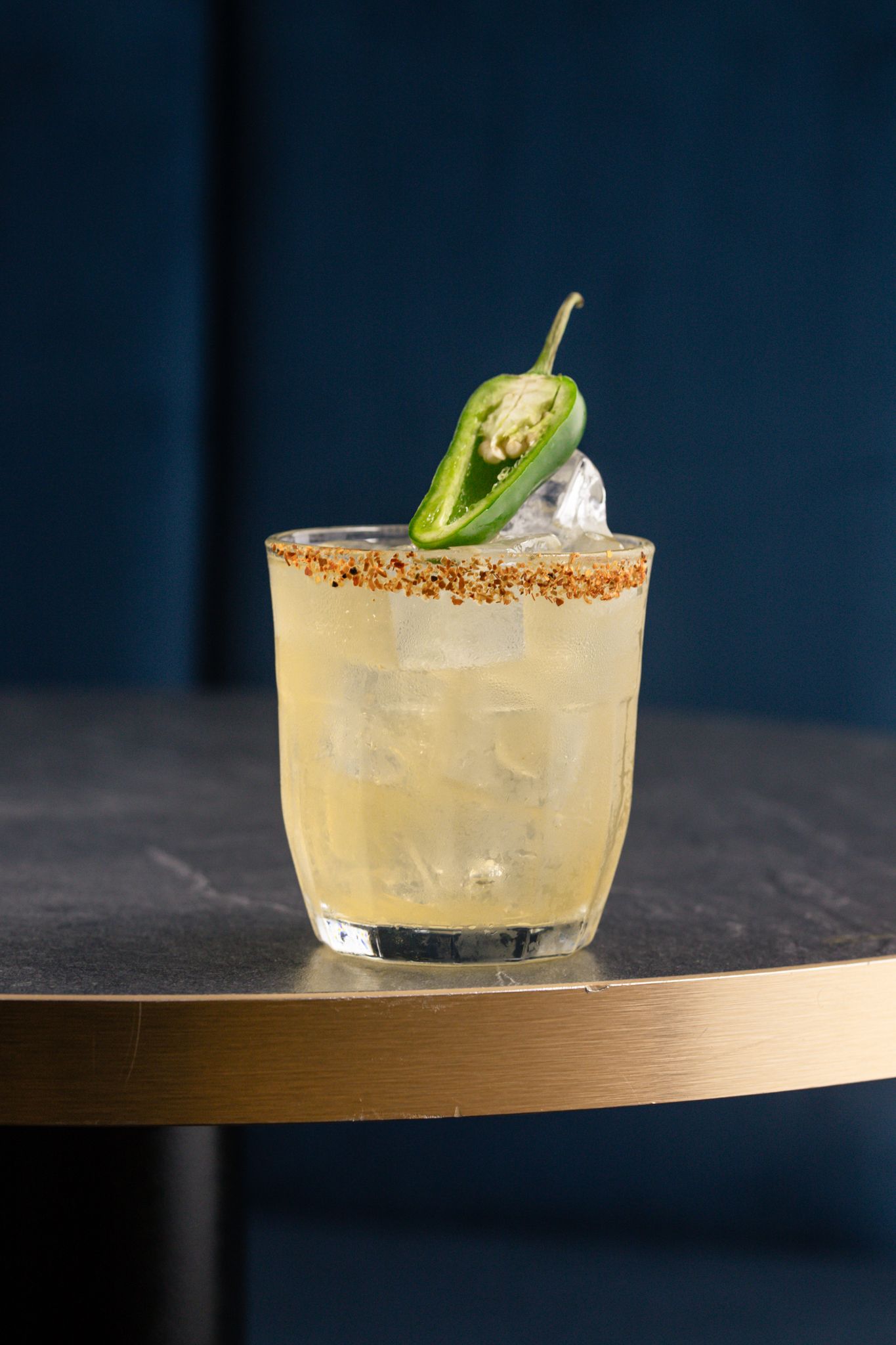 It's been an eventful few months for Peters, who moved to Altrincham with his wife in 2019 after a spell abroad having decided to leave the capital.
During lockdown he had taken over Common Ground, a few doors up Shaw's Road, before acquiring Alibi - then called The Drawing Room - in early 2022.
Common Ground was doing well but Peters wanted to focus more on the Alibi side of the business, so earlier this year he agreed a deal with California Coffee and Wine couple Justin and Diana Orozco to sell the unit.
It's since been relaunched as West Beverly, and is a deal that has worked well for both parties.
"I loved my time running Common Ground, and couldn't have done Alibi without it," said Peters.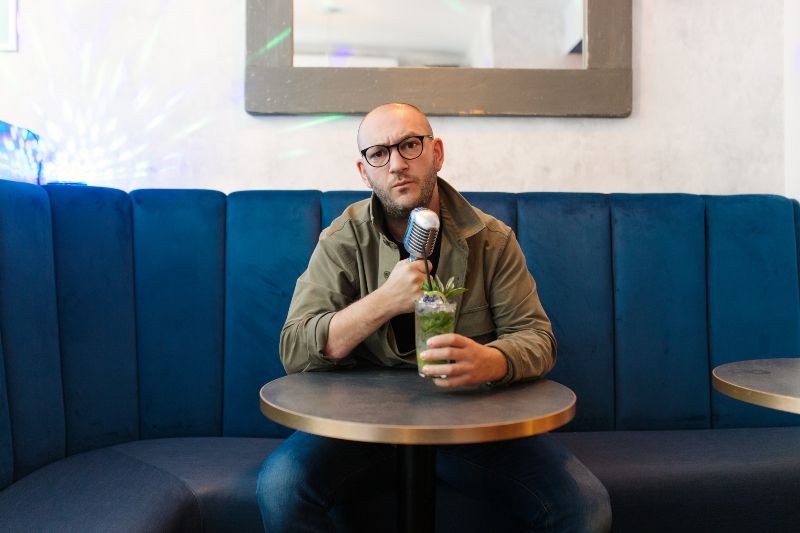 "I made so many connections, got to know the other business owners and really got to understand the rhythm of the street."
Stepping inside Alibi now, the inside feels very smart post-renovation but there are some idiosyncratic touches - staff photos on the wall and also a framed picture of Lily Savage - and a sense that it can tell the tale of a few raucous nights.
On a typical night Alibi "wears a number of hats", Peters said.
"In the early evening it's a beautiful place, with table service and cocktails. You see a lot of dates, couples, people starting a night and maybe going on to the cinema.
"From 8 to 10 we're filled with bookings - birthday parties, karaoke parties - and then the bigger groups come in. From 11 the tempo lifts, the DJ's on, and it's 90s, 2000s classics, great tunes you've forgotten."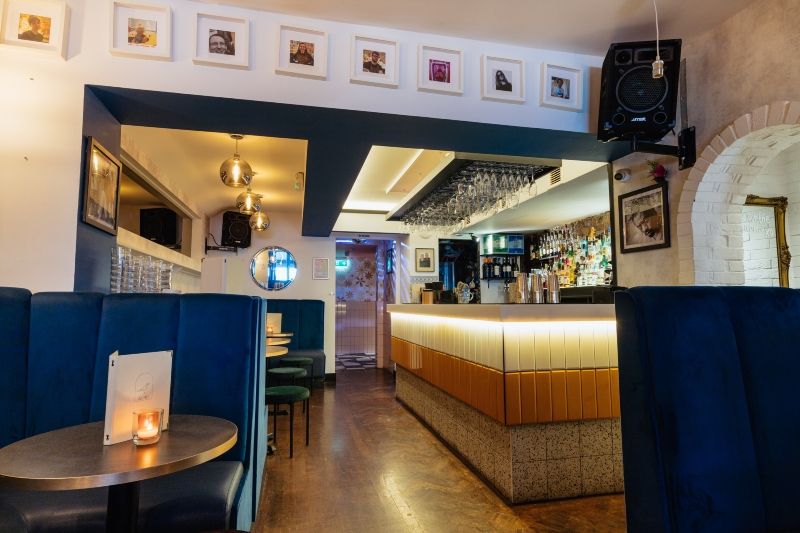 He added: "There's nowhere else like this. It's a very female-orientated place, it's a safe zone, everybody is welcome, and we get no trouble, touch wood.
"Bit by bit the bar has come to life. It doesn't happen straight away, it gains the stories that you make within it. When we opened and it still smelled of fresh paint, that's not what a bar is. We want some battle scars because it's reflective of what goes on here."
When Peters took over, one issue concerned what to do with the basement. It had potential as a usable space - but any options were severely restricted by the fact it was just six feet one inches from floor to ceiling.
So on the hottest day of 2022's heatwave, Peters helped to dig out the basement floor, adding an extra eight inches to the ceiling height.
And in an inspired move, the decision was taken to convert the space into two karaoke rooms, bookable in advance for adults and children alike.
"The karaoke has been amazing," Peters added. "People come from all over to do it. They let their hair down and forget where they are. It's great fun.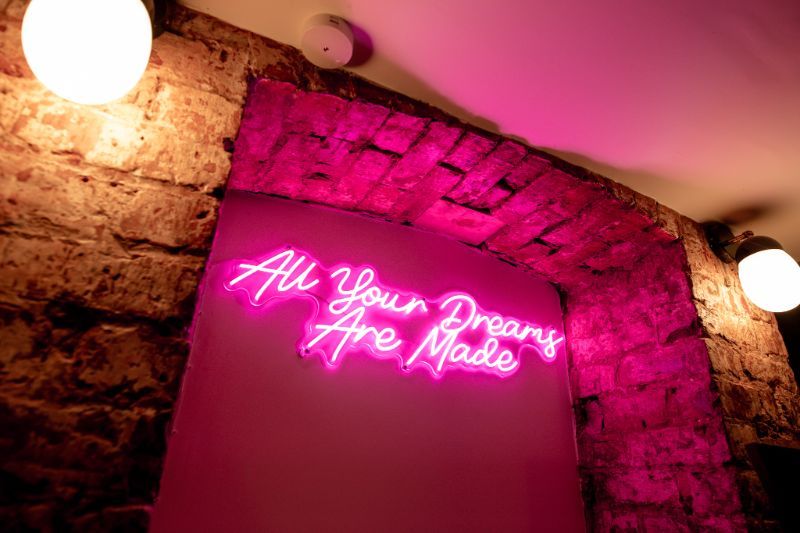 "Now if you want to do karaoke you don't have a mission into Manchester."
Alibi has also teamed up with Pizza Anna (formerly Pix Pizza) across the road so food is available to order, and Peters is sure his bar/karaoke offer is going to prove popular for Christmas parties this year.
As for the future, Peters is keeping half an eye open on a second Alibi, but the main focus aside from the Altrincham bar is his mobile bar business.
"We'll come to you and make Alibi drinks in your home, and bring the karaoke too," he said. "It's great fun and great for the client - we've just done a 50th party in Hale."
Peters admits he's "obsessed" with ensuring that visitors to Alibi have a good night out.
"This is the wrong game for people who are not interested in people's experiences. I actually care, which is how I know I am in the right job.
"Every time you go out there should be an element of experience to your night. I say to the staff that it should never just be transactional, they should all engage with people.
"We are literally the friendliest bar in the area, and we make the best drinks. We're obsessed with quality and we're here for the good times."
Alibi, 10 Shaw's Rd, Altrincham WA14 1QU. For more, visit alibialtrincham.com or follow @alibialtrincham on Instagram
Comments