Local accountant Tony Collier's world fell apart last year when he was diagnosed with terminal prostate cancer.
Here, in a candid interview, he calls on men to be much more aware of a disease known as the 'silent killer'.
ALTRINCHAM TODAY: Tell us a bit about you first, Tony.
I'm an accountant with practices in Broadheath and Northwich, employing 27 people. I've lived and worked in Altrincham all my life.
I was originally on the board on Altrincham Forward, the joint public-private group trying to get Altrincham back on its feet. I was involved in that because I was an accountant and also chairman of the Chamber of Commerce at the time. For the last four years, I've chaired the Altrincham Neighbourhood Business Plan which sets the planning policy for Altrincham through to 2030.
AT: Tell us a bit about your diagnosis. You are a fit man, you were an ultra marathon runner?
Yeah, I was training to run the Comrades autumn marathon in South Africa when I was diagnosed. I started running when I was 45, did my first marathon when I was 50. I had done 90 marathons before I was diagnosed and I had run the Comrades ultra marathon in 2016 and I was chosen to do it again in 2017. In April 2017, I had done two marathons, Manchester and Paris a week apart but I had a horrible niggling groin strain so I went to see a sports specialist doctor. We organised an MRI scan, he saw a shadow on the pelvic bone and was concerned about it and literally there and then, he sent me for an array of tests, blood tests, chest x-rays and a CT scan the following day.
As you can imagine, that evening was a bit tense. I was very anxious. Clearly, the doctor wasn't happy and he'd seen something that he wanted to rule out. He followed up on the following evening and after I'd had the CT scan to confirm that I had prostate cancer and then I had more tests over the following two weeks and it was confirmed that it had spread into the bones, throughout the body. I'd probably had it for 10 years and because it was outside the prostate, there was no cure. That's the main message really. Most men who get diagnosed with prostate cancer don't have symptoms and unless they go to the doctor and talk about having tests, it's never going to get caught because there are no screening tests for it.

AT: What sort of age group does this effect?
Typically, you're in the high-risk category from aged 40 onwards if you have a family history of either prostate cancer or breast cancer. From aged 50, Prostate Cancer UK's message is to go and have a PSA test every year, or every two years at the very least.
It's double the risk for black men, one in every eight white men will get prostate cancer and one in every four for black men.
AT: It must have been a hell of a shock to go from marathon fanatic to receiving this news, how did you process it?
First of all, a cancer diagnosis is devastating but then when you're told it's incurable, it's just indescribably tough and it took a long time to process it. First of all, you think you're going to die immediately and then you realise, with the advance in treatment, you may well get a bit more life than any curable cancer diagnosis immediately suggests.
They gave me a prognosis initially – if things didn't go well in terms of how I responded to treatment – of two to three years. I was only 60 when I was diagnosed and an ultra-fit marathon runner. It was horrendously difficult to deal with and has affected every aspect of day-to-day life. So tough. So challenging.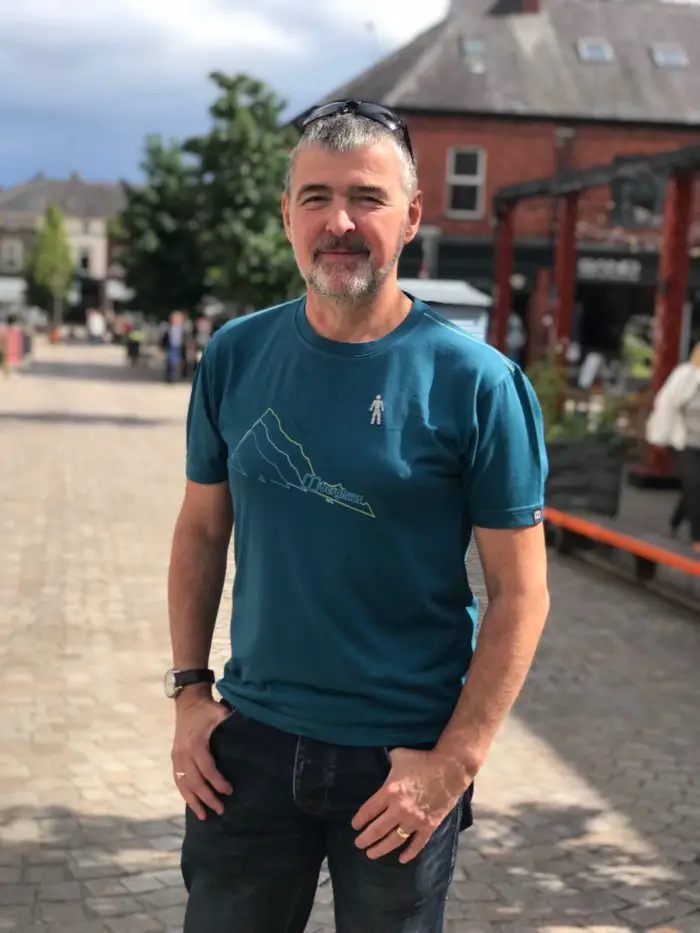 AT: What differences have you made to your day-to-day life since?
I'm now semi-retired because certain things became very important in my life. I had a four-year-old grandson who started school in 2017 and the idea was to pick him up at school three days a week, spend time with him, and build memories.
The treatment removes testosterone from the body, and losing that means you basically lose everything to do with your manhood. Complete emasculation effectively.
From a running perspective my Park Run times went from 22 to 23 minutes, 26 to 27 minutes, pretty much overnight. I've lost muscle mass and now have horrendous fatigue and hot flushes. I'm effectively going through the female menopause. It's just been incredibly tough. The other side effects include erectile dysfunction, loss of libido. Men need testosterone for every aspect of daily life, even getting out of bed, you need the drive to get out of bed. It's testosterone that gives it to you.
AT: What is your treatment plan?
If I was an NHS patient, the treatment plan would be slightly different. It would have been hormone therapy, followed by chemotherapy. I was very lucky that I'd heard about a drug trial called the stampede trial which had just finished.
Because I had private health cover, my oncologist managed to persuade my private health insurers to pay for this drug called Abiraterone and I've been on that daily ever since. I'm on half dosage at the moment which is one pill costing £85, every day. At the moment it's being funded by Bupa but what's now happening is the premiums are going up. Last March the premium doubled and next March it'll probably double again but they're spending at the moment the equivalent of £40,000 a year to prolong my life.
Thankfully the treatment has so far been very successful. They measure progress using PSA tests, they've said to me that when the cancer becomes again, the PSA level will start to rise, and that's when they have got to do something else – the second tier of treatment. For the last 13 months, my PSA has not registered at all which is amazing. I know at some point, it will start to rise again. At that point, I'll probably do some more scans and see what treatment I need from there.

AT: Obviously you are very keen to make as many people as possible aware of what they can do to avoid going through what you are now.
I am aware that by being so open about my illness and being so public about it, I have already saved two lives which is incredibly powerful. The thing with prostate cancer is as soon as it breaks out of the prostate, it's not curable. If it's contained within the prostate, it's completely curable.
AT: You had been living with it for 10 years. At any point did you go for tests in those 10 years?
No, there's no screening test for prostate cancer at all. The doctors generally won't give you a PSA test unless it's a routine check for something else. I think the most important thing in terms of raising awareness and fundraising is to develop a screening test. People at risk should be screened from 45 and all men should be screened from age 50. At the moment the PSA test in isolation isn't quite reliable enough to be a diagnostic tool – it's just a prostate health check tool. Until we have a screening test, more men like me will end up in a position where they're effectively terminally ill. The problem with prostate cancer is that it's massively massively underfunded from a research viewpoint. Prostate cancer has now overtaken breast cancer as the third biggest cancer killer.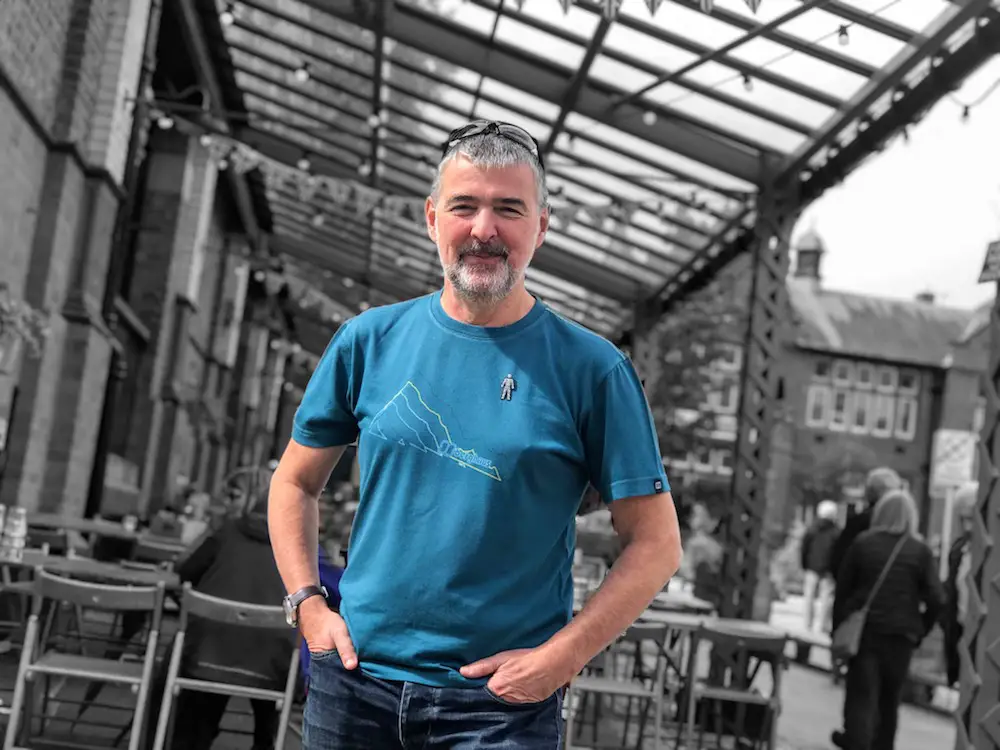 AT: What would your message be to men out there?
If you're in one of the high-risk categories with a family history, or you're over 50, or you're black, go and talk to a doctor about having a PSA test. It's the first stage in being diagnosed. It's really important to have that test because it shows that if the results are high for your age, they'll do more tests to try and find out what's causing that high reading. Having a high PSA reading doesn't mean you have prostate cancer, it means there's something going on with your prostate. It might be an infection, a urine infection, but it could be prostate cancer. Caught early, prostate cancers can be curable.
AT: How has all this changed the way you look at life generally?
I think you actually sit back and think about what are the most important things in life. I have two grandchildren now, both boys. I've got a son who's 34 and they are 2.5 times at greater risk because of my diagnosis. For me, fundraising for Prostate Cancer UK, I ran the London marathon for them back in April and raised £13,000. A personal worst by an hour and 20 and the hottest London marathon on record. Those funds can actually develop that vital screening test. Raising awareness, getting out there and telling people to talk to the doctor is vital.
AT: Are you mentally coping with it? How are you handling the whole thing?
Initially, you fall apart. You've got basically a terminal illness. You fall apart on every aspect of day-to-day life. Eventually, I think you do get into a stronger mindset. Living each day to the absolute full is really important and I think that's something I've tried to adopt as my attitude for dealing with this. I still run three times a week. I still do some cross training one day a week. I've run two half marathons since I've started treatment and I've run a marathon since starting treatment. I'm still doing what I can to stay as fit and healthy as possible. I'm sure that must help with the treatment and the side effects.

For more information about prostate cancer, visit prostatecanceruk.org or call Prostate Cancer UK's specialist nurses on 0800 074 8383.
Comments