An Altrincham company is offering to loan its rescuscitation kit to any local businesses wishing to hold a CPR training day for its staff.
Skincare and aesthetics clinic BrightNewMe, on High Street, recently purchased a kit from the British Heart Foundation in order to put employees through its annual training day.
But, with the kit set to remain in a bag until next year's training, the company is offering it to other businesses in return for a small donation to the British Heart Foundation. The kit contains an inflatable manikin and replacement lungs, pump and storage bag, kneeling pad and instructional DVD and leaflet.
Medical Director Dr Sarah Norman said: "The ability to be able to perform CPR, or cardiopulmonary resuscitation to give it its full name, is a skill we should all have, as it can literally be a life saver.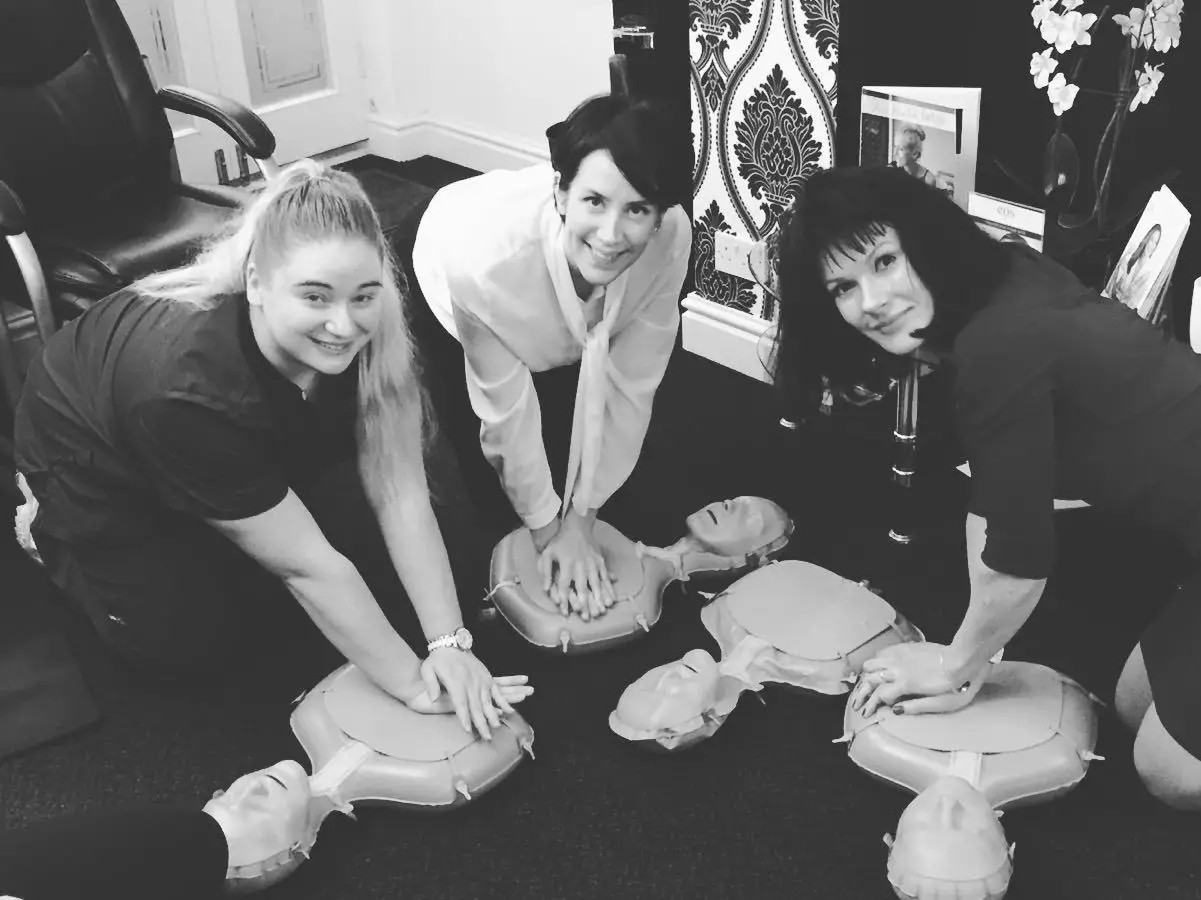 "Obviously it's something you hope you'll never have to perform, but if it is needed you can keep a patient's heart pumping blood round vital organs whilst the emergency services are on their way."
She added: "Everyone should be able to perform basic CPR, as it is not a skill that requires any medical training or qualifications. The training our team do, using British Heart Foundation equipment and videos, is done by thousands of businesses up and down the country. It takes less than an hour, and consists of viewing a short video, and then practising on the torso of a plastic mannequin. It is really is very straightforward, with no prior knowledge necessary."
If any businesses would like to borrow BrightNewMe's equipment, in return for a small donation to the British Heart Foundation, please contact info@brightnewme.co.uk.
Comments