An independent hearing centre in Altrincham has moved to new expanded premises in a space once occupied by the Brasserie restaurant and bar.
Altrincham Hearing Centre was originally opened on The Downs by Pritesh Chauhan, a fully qualified audiologist, in the summer of 2017.
But due to a combination of increased demand and the need to invest in latest technology, Pritesh and his business partner and wife Bhavika have opted to sign a 10-year lease on the bigger unit only a few yards away.
"We needed a lot bigger space as we were outgrowing the other practice, and we also wanted to improve our clients' experience as we were a little bit cramped at the old place," said Pritesh.
The new base, which has been given a complete makeover, has two treatment rooms instead of the previous one – a dedicated consultation and service room, and an ear wax removal room.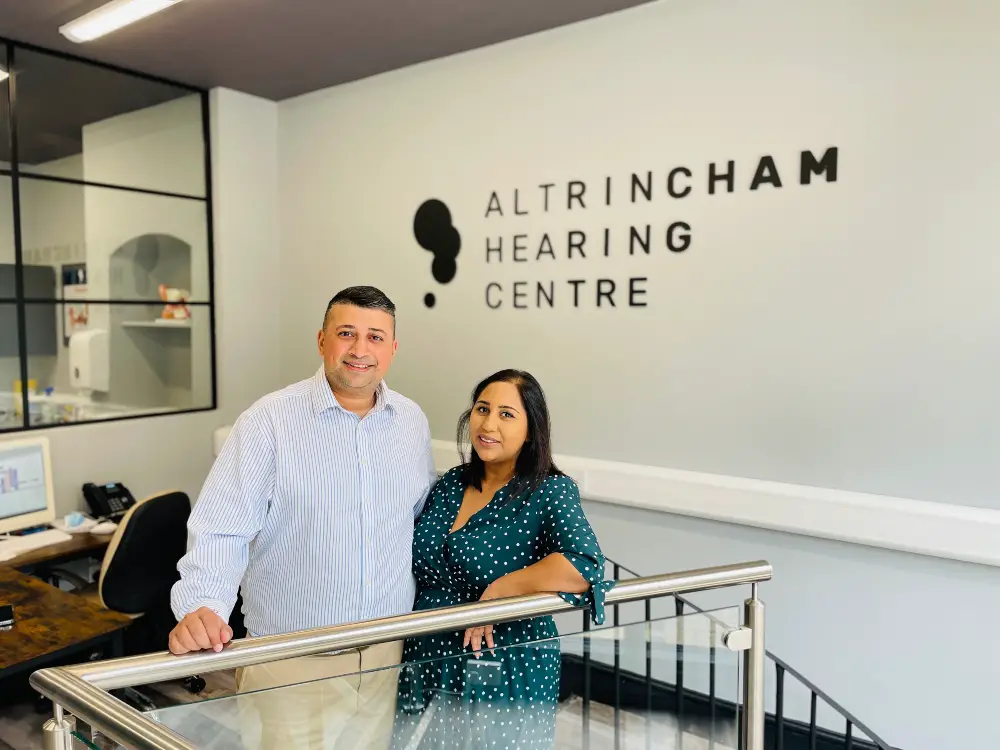 That has given the Chauhans space to invest in the latest state-of-the-art diagnostic testing equipment.
"We've wanted to be able to provide further diagnostic testing but it just wasn't practical before," added Bhavika.
"It's a big benefit for people who are struggling with their hearing as it allows them to have a full diagnostic test including speech in noise testing, that places like Boots and Specsavers  aren't always able to provide."
There's currently limited research on whether there has been an impact from Covid on people's hearing but Bhavika said that they were seeing more people suffering from hearing difficulties after having the disease. "I think we will start to discover that there is a correlation," she said.
Most of the hearing centre's customers come from recommendations, she added, and it offered a quicker alternative for people who didn't want to join the NHS waiting list.
"We've got a good reputation now," said Pritesh, "we're known as the ear people on The Downs. I hope we can continue to grow at our new home."
Comments