Former West End star Debbie Hilton described a production of The Vikings at Loreto Preparatory School as her "dream job".
Debbie, who now lives in Hale Barns but in a previous life starred as Nancy in Oliver and Katie Brown in Calamity Jane, now passes on her sheer love of the stage to aspiring thespians nationwide.
Her workshops provide a day in the life of the theatre both on and back stage, rehearsing a 15-minute play so the youngsters are word perfect from curtain opening to dramatic denouement.
She said: "I travel to schools all over the country but my favourite is on my doorstep. The girls listen so intently, want to learn so much and are eager to practise to make their performance just as powerful as possible.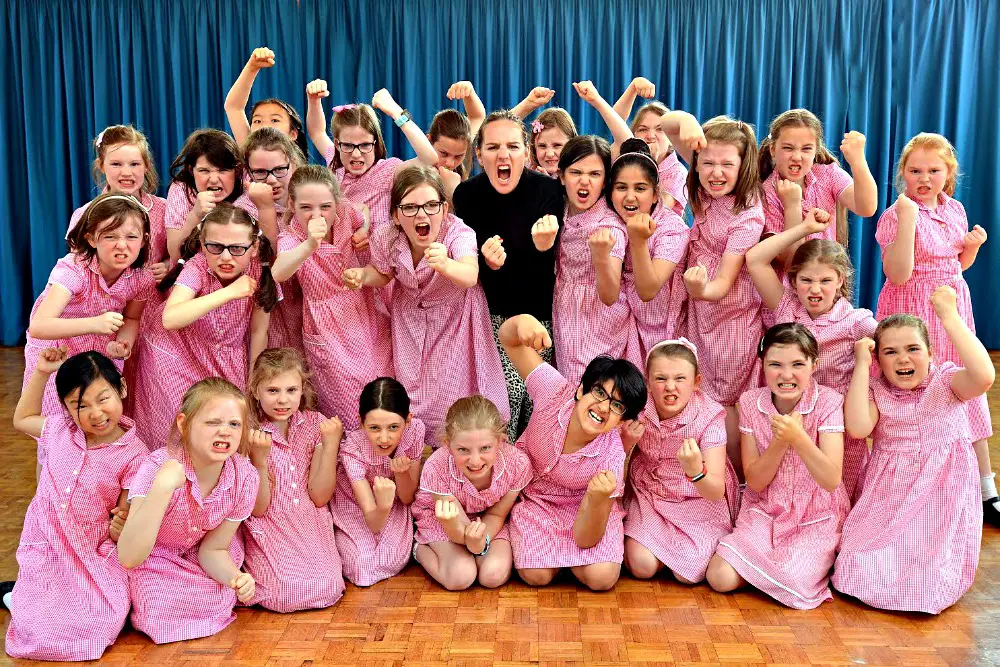 "The girls might portray some monstrous moments on stage but actually butter wouldn't melt in their mouths and they could not be more lovely, not at all the pillaging type. In fact they remind me a lot of myself when I was that age."
All children in Year Five at the Altrincham independent preparatory school enjoyed a speaking part for the 15-minute one act drama based on the lives and loves of the Vikings, with the girls particularly enjoying acting out their inner ferocity as they mimicked the Scandinavian invaders who settled in the North West 1,000 years ago.
Debbie, from the drama in education company Stage Centre, explained: "We have 100 plays with which we tour the country each giving young children a chance to learn about stage craft, theatrical production and performance, but also key topics in the curriculum."
Loreto Preparatory School headteacher, Helen Norwood, added: "The girls are very polite and a joy to work with so being able to act out a Viking invasion is a rare treat. They have to concentrate, work hard, be disciplined and work as a team to make sure the show goes on and they love every moment."
Comments