Altrincham schoolgirl Isabelle Cross has secured a third-place finish at the Dance World Cup in Germany.
The 15-year-old, who attends Loreto Grammar in Altrincham, wowed the judges with her performance of 'Don't Rain on Parade' from Funny Girl.
Isabelle was performing at the international gala event in Offenburg and the achievement has added to her already impressive musical pedigree. At the age of just seven, Isabelle teamed up with the Sound of Music for 10 months before performing in Oliver at 10 and starring as Annie when she was 12.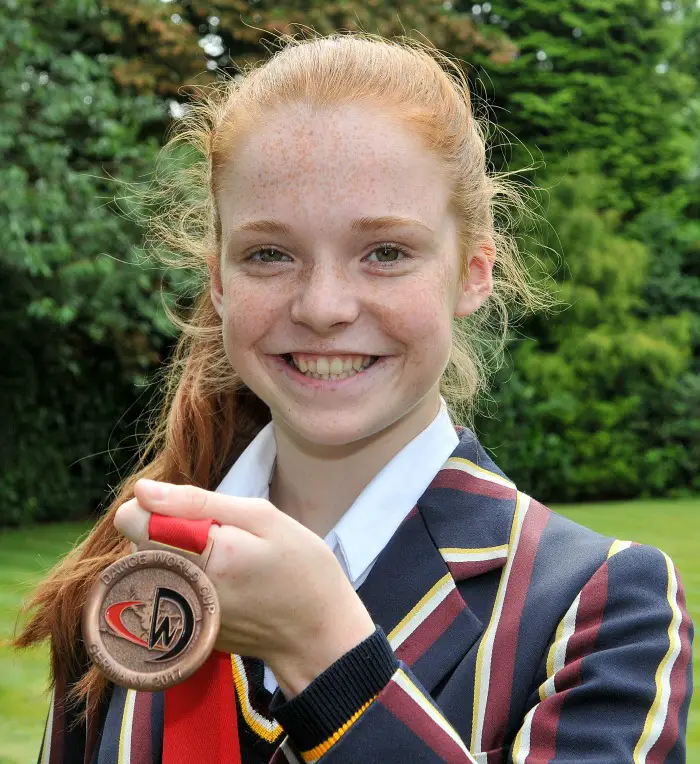 After she finishes her studies at Loreto, Isabelle wants to complete her dream by performing in the West End.
She said: "That's what I have always wanted to do since I was a very small. I love musical theatre and it's a privilege to be able to perform such wonderful songs.
"There's no secret to performing. You just have to develop self confidence through hard work and hours and hours of practice," she added.
Comments