Local MP Graham Brady has praised the new leadership at Bollin Primary School in Bowdon, predicting a bright future for the school despite its recent troubles.
Brady was given a tour of the school last week by interim headteacher Kylie Spark.
Spark was brought into the school in March after it was dramatically closed by Trafford Council, the culmination of months of growing antagonism between parents and the school's previous headteacher, Mrs Brindle.
A number of teachers were subsequently suspended for throwing an "unauthorised party" to celebrate the dismissal of the former head, and an emergency Ofsted report described the school as "in tatters" and "broken".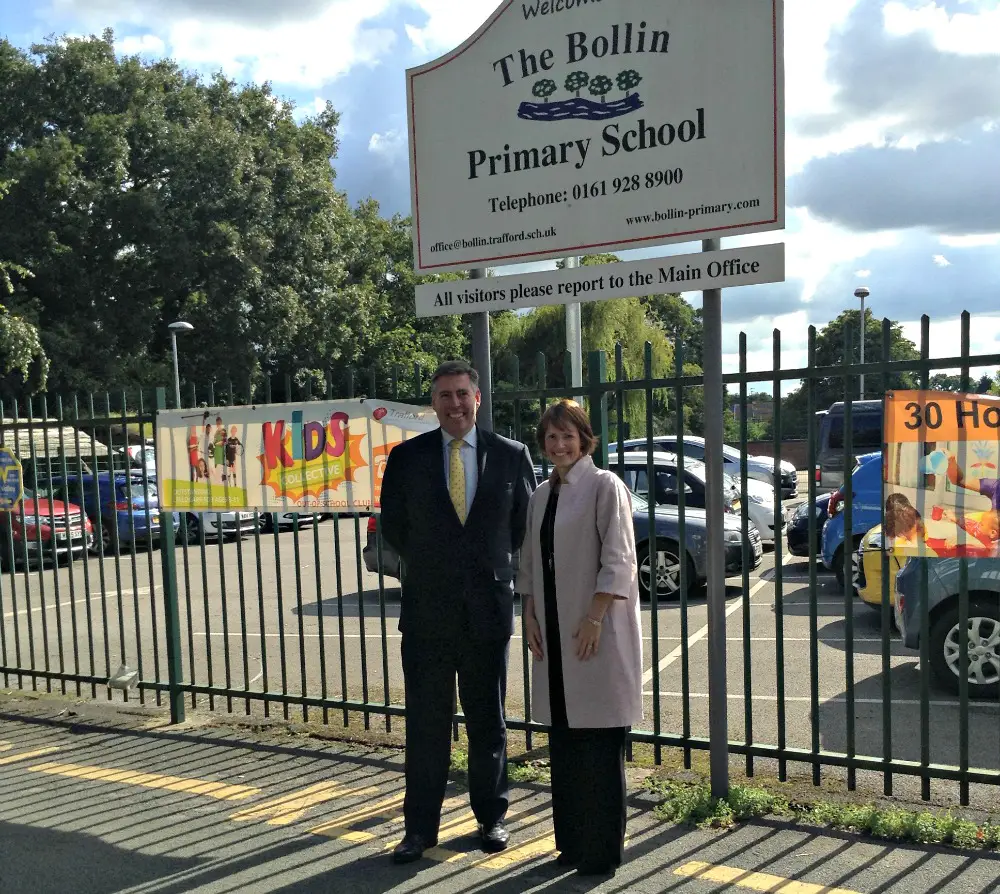 But Brady, who has been working with Trafford and the Department for Education in connection with the school, said he had been "impressed" during his visit.
He said: "Bollin has been through an unsettled time but is now flourishing under Kylie Spark's leadership.
"I was really pleased to find Bollin once again a happy school where the staff are giving their all to ensure the best teaching and learning environment for children. I was impressed with what I saw. I think the future is bright for Bollin."
Comments