He was cutting hair in Altrincham before George Best had kicked a ball for Manchester United, but Andreas Yerolemou wasn't ready to stop just yet.
Even with his 78th birthday approaching in November, the Cypriot didn't want to let his loyal customers down.
But after complications resulting from a knee operation, the owner of Andreas The Barber on Shaw's Road has been left with no option but to hang up his clippers.
"I thought I was going to have this operation and get back to normal," he said. "I wanted very much to carry on, and I told all my friends I would be back.
"Sadly it isn't going to be – it's one of those things. I love this job and I've lived for it since I was a young lad."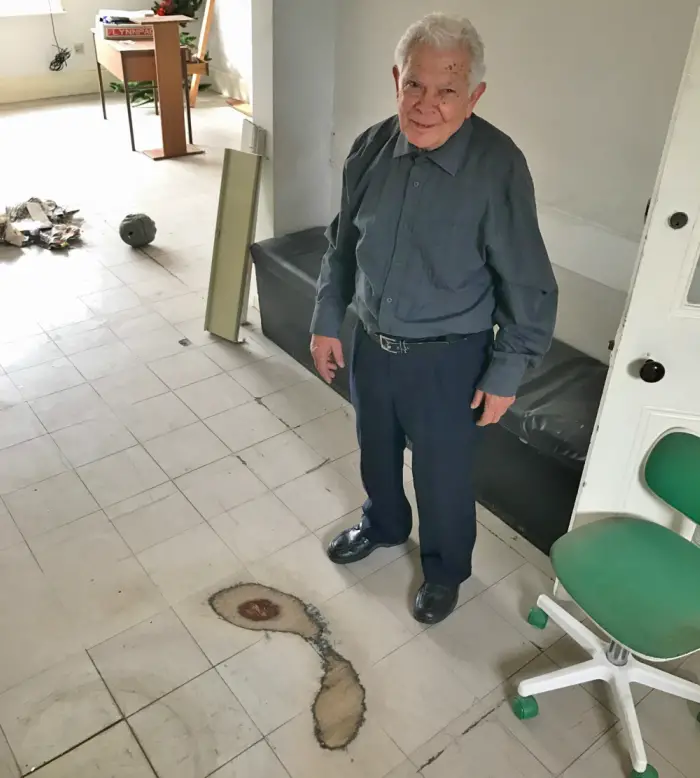 After arriving in England in 1958, Andreas – whose father and brothers were also barbers – moved to 32 Kingsway in Altrincham in 1960.
Thirteen years later he moved to Shaw's Road, converting the living accommodation on the first floor into a barber's while his wife, Androulla, took on the cafe downstairs.
He's been there ever since, the familiar red-and-white signage as much a fixture of the town centre's landscape as the market or town hall. Up until a few weeks ago, his was the second oldest private shop in Altrincham.
"I've seen Altrincham at its best, back in the 60s when the market was really thriving," he said.
"Until about three or four years ago it was unfortunately run down, but it has come back again. It's nice to see the place improving – I've always been very proud of it because I consider myself a local man."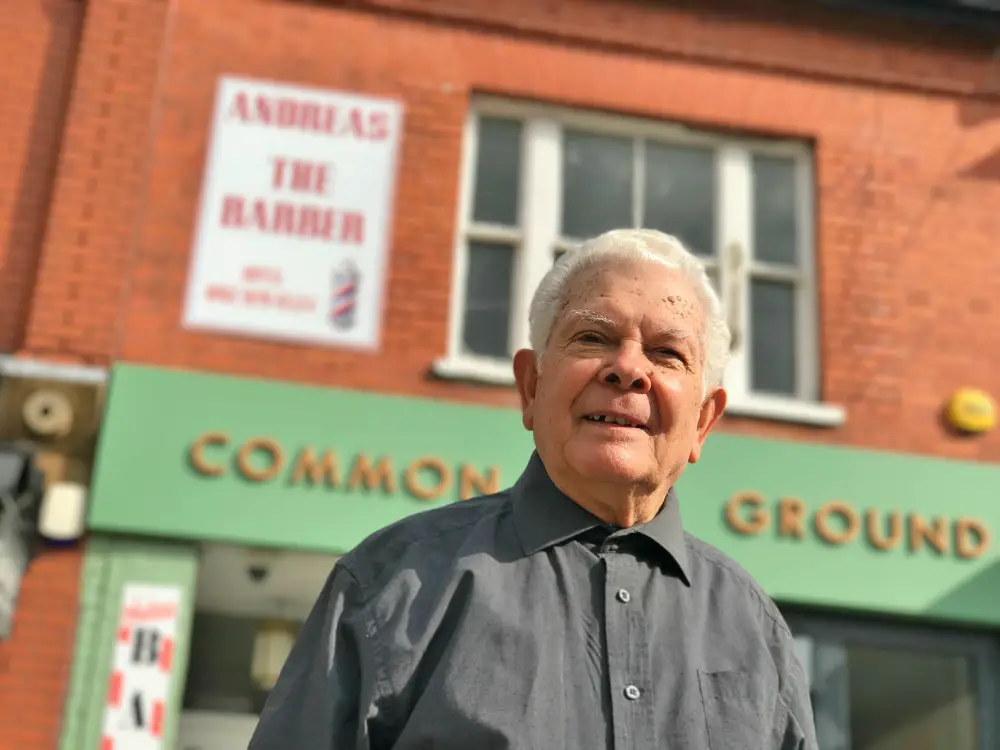 Andreas was quite the pioneer in his time, attending evening school in Manchester to learn ladies' hairdressing, and he was one of the first to offer blow-drying for men, or blow-waving as it was called then.
Such was his flair for his craft that he even entered international hairdressing competitions. Thousands – including many footballers, comedians and musicians – have benefited from his skills since.
A Sale resident for more than half a century, Andreas will be spending a few weeks at his daughter's in London while he considers the next chapter of his life. More time in his garden is the one certainty for now.
He deserves to put his feet up – the shoe-shaped marks by his customers' chair are testament to the long shift he has put in.
"My customers, I thank them very much," Andreas added. "I have customers from the 1960s who stayed with me until I finished, and a lot of them have become my friends. I consider myself very lucky."
Comments