Police say they have the names of 19 "predominantly local" teenagers in connection with a spate of recent assaults and robberies in Altrincham.
The names have been forward as part of investigations into two personal robberies which occurred on Saturday in Hale, an assault in John Leigh Park on Monday and an assault which occurred on a bus in Altrincham on Tuesday.
The father of one 14-year-old boy involved in the Hale incident yesterday told BBC Radio Manchester that his son and friends had been forced to "take refuge" inside a restaurant, believed to be Carluccio's, after they were attacked by a "large group of youths" who were "going round terrorising a lot of children".
He said: "My son had been punched repeatedly by a girl and he was then grabbed by older boys who tried to take his coat from him and I believe tried to steal some of his belongings. When he resisted, they then beat him repeatedly. He put his hands over his head and took repeated punches to the back of his head, so when I saw him he was clearly shaken and he had various bumps and bruises to the back of his head."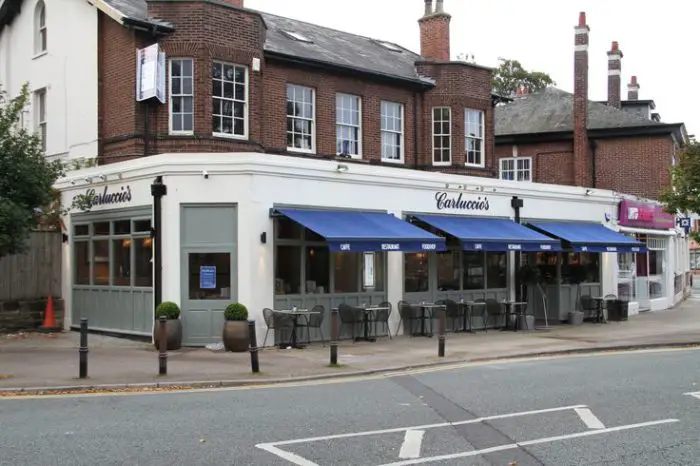 The recent incidents have already led to some schools in the area, including Wellington School in Timperley, warning parents and pupils to be vigilant about a "large group of young people who are targeting other young people in the area in an intimidating and threatening manner".
Headmaster Stuart Beeley also told Radio Manchester that two Wellington pupils had been assaulted and that while the school did not want people to "panic", "we need to make sure that pupils and parents are educated about how to keep themselves safe and be vigilant at these times".
Police say they are now sorting through the 19 names to work out who is responsible for what, and will be looking to take action "against all involved whether that be criminal prosecution, restorative justice, anti-social behaviour contracts or community behaviour orders, depending on previous offending history".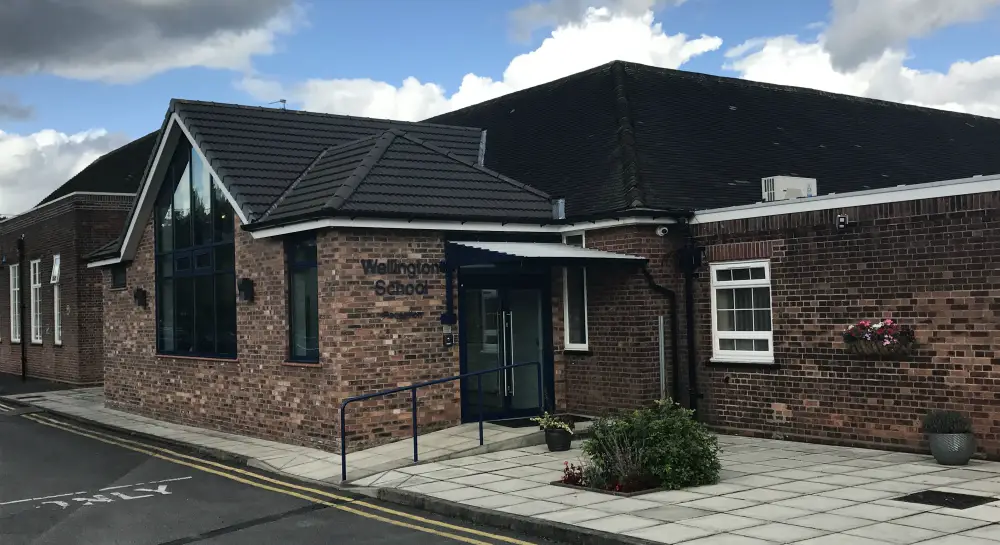 This weekend the Local Policing Team will also be patrolling the areas where it is known the youths are gathering, and a patrol will be at Wellington School at closing time today.
Chief Inspector Fahar Zaman, from GMP's Trafford borough, said: "We completely understand parents' concerns and want to assure everyone we are doing everything we can to address the current issues with anti-social behaviour involving a specific group of teenagers.
"An investigation is ongoing and we are working with partners and victims to identify all those involved.
"Whilst enquiries continue we will be patrolling the area where the group are known to congregate as well as providing a physical police presence near schools during home time.
"Officers will be meeting with partners next week to discuss the appropriate action that should be taken once those responsible have been identified.
"If anybody has any concerns about anti-social behaviour, or knows who these particular individuals are, then please contact Trafford South Neighbourhood Policing Team by calling 0161 856 7530 or e-mailing traffordsouth@gmp.police.uk."
Comments