Loreto Grammar School's new Head Girl Grace Burke is no stranger to taking centre stage having danced at the Birmingham Hippodrome, Blackpool Opera House and Alton Towers.
However, even she admits there will be a lump in her throat when she stands in front of 2,000 people at the Bridgewater Hall on the Altrincham's faith school's annual Speech Night.
Grace has just been voted in as the school's new Head Girl, in a system where the votes of the Year 12 girls count the same as the votes of the staff and one of the duties which she is looking forward to most is her keynote speech.
"I have been a jazz dancer with the Cadman's School of Dance in Sale for many years and been lucky to have performed in front of large audiences in big auditoria but it's only natural that I will still probably be nervous," she said. "I prefer to think of it as excitement before a great opportunity."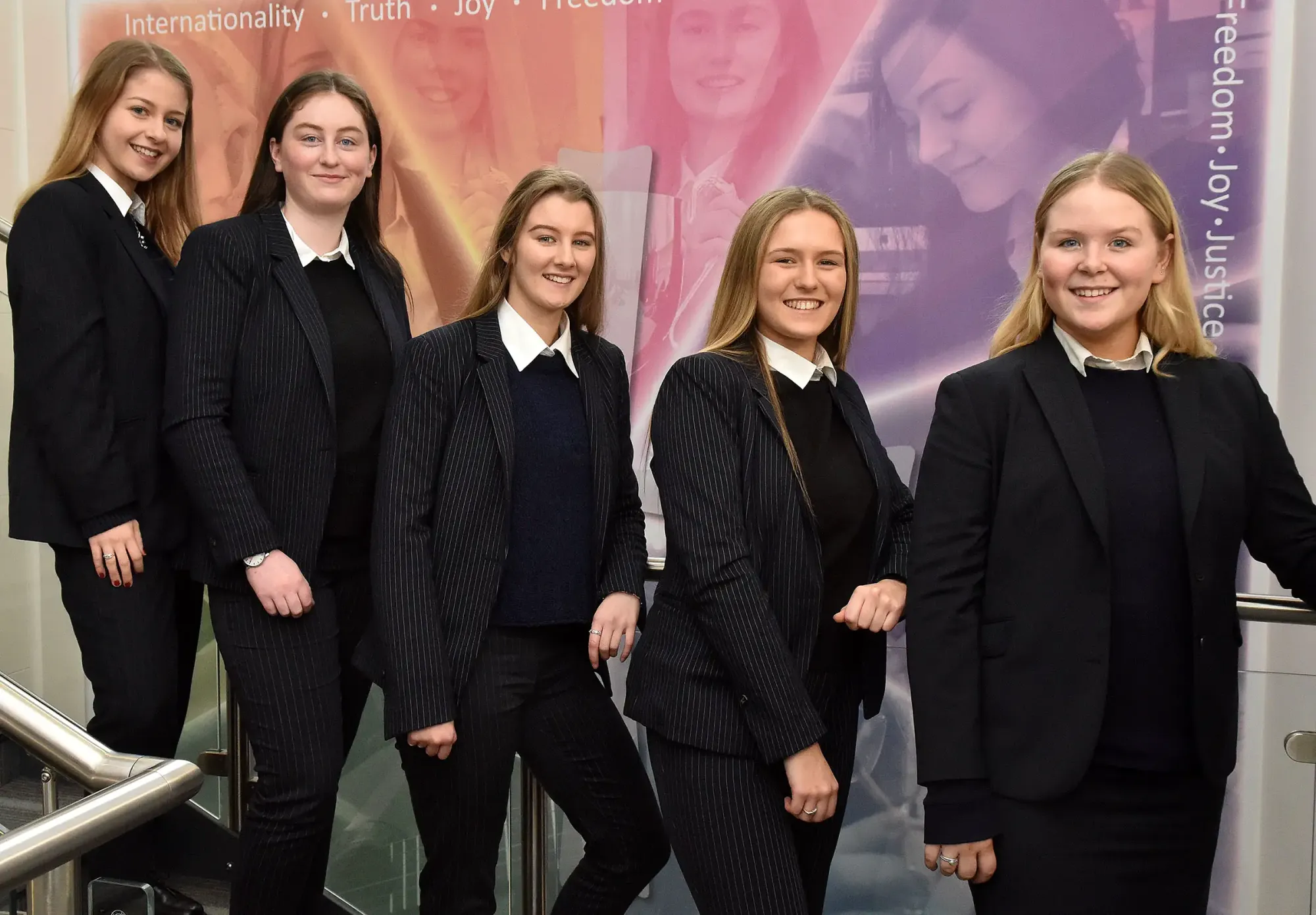 To lead the student body Grace had to submit a letter of application, be interviewed by staff and then take the hustings for the annual vote.
Head of Sixth Form, Rob Latham, said: "She will be the link between students and staff and have a real and genuine opportunity to implement change. We listen to our students because excellent relationships lie at the heart of our school and community."
Grace, 16, from Timperley who got three A*s, six As and a B in her GCSEs and is studying geography, history, English literature and sociology at A Level with a view to reading marketing and management at university, said: "Loreto's great strength is its strong sense of community and I want to make sure all the girls, especially the newcomers in year seven, feel welcome and valued and know that for next seven years they will be part of a community that works together."
Comments