Longstanding Altrincham FC fan and Women at the Game founder Jacqui Forster has died after a brave battle with breast cancer.
Jacqui, who was diagnosed with terminal cancer in April 2014, leaves husband – and fervent fellow Robins fan – Pete.
She worked for Supporters' Direct for 15 years before leaving to found Women at the Game, an initiative that achieved nationwide success in encouraging more women to attend football matches.
Talking to Altrincham Today about the initiative in November, she said: "Women at the Game has caught the imagination of a lot of football clubs, and they get the idea that maybe if your grandmother's there and your cousin and your next door neighbour – all female – you might not be as leery as you might have been. Maybe it could help, and a lot of the football clubs we've been working with really get that."
She was also involved in improving experience for the disabled and minorities in the football environment, and a very physical legacy to Jacqui at Moss Lane is the recently expanded disabled shelter.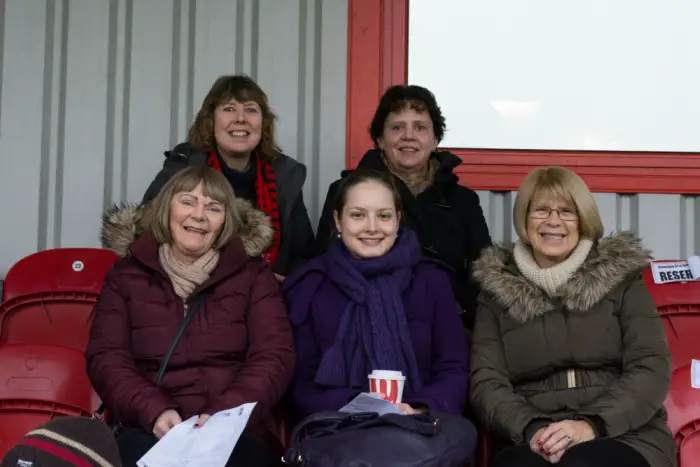 Jacqui spent her childhood in Altrincham, attending Broadheath Primary School, St Albans Church Sunday School, Altrincham Grammar School and South Trafford College.
She moved to Oxfordshire for 16 years but moved back while working for Supporters Direct, who needed a northern presence.
She lived on Ashley Road for about six years and spent her final years living on Moss Lane, opposite the football club.
Altrincham FC said today it was "deeply saddened" to learn of her passing.
A statement continued: "The Club's condolences go to her husband Pete Baker who supported Jacqui admirably, especially in the recent years of her terminal illness.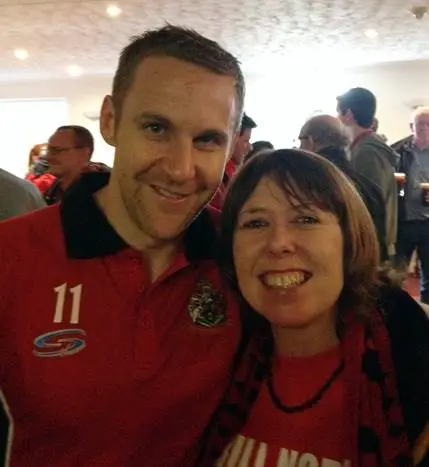 "Jacqui was a Vice-President of Altrincham FC as well as its honorary Head of Diversity and Inclusion. Jacqui's many achievements are all the more remarkable for her having to battle with terminal breast cancer for the last few years of her life but she refused to let her personal situation overcome her indomitable spirit.
"In recent years Jacqui and her husband Pete have lived directly opposite the J Davidson Stadium and Jacqui and Pete attended as many matches at home and away as her health permitted. It is particularly poignant that Jacqui's death comes on the same weekend that Altrincham clinched the EvoStik Northern Premier League title."
She told Altrincham Today that she hoped her work would be a "legacy, which will continue to help women have more fun".
"Not all women want to go out raving and dancing and drinking at night, they want to go out in the day. This is a secret men have kept for years, so why can't we go out and watch sport together?"
Comments