A heatwave is set to hit Altrincham and much of the rest of the UK on Sunday – and looks set to stay well into July.
Temperatures are set to soar into the late 20s next week, meaning June is likely to be Britain's hottest on record since the long hot summer of 1976.
Tomorrow and Saturday are set to be dry and sunny, but the mercury isn't set to rise until Sunday, when 23 degrees is forecast.
The temperature is then expected to stay in the mid to late-20s in the Greater Manchester area until next month.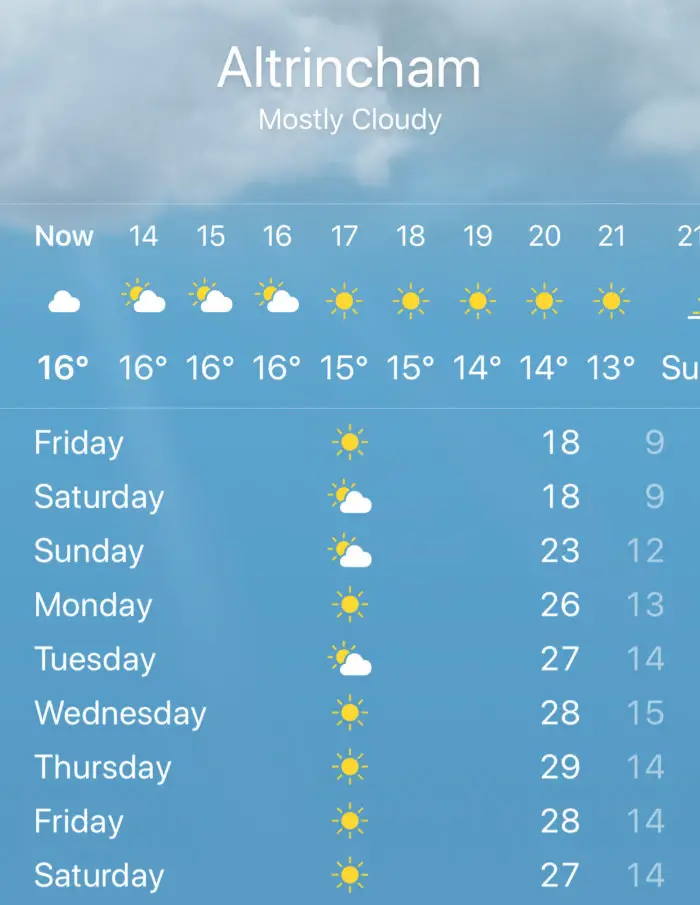 The Met Office said: "The final week of June will see plenty of dry and sunny weather across most of the UK, with only the far north and northwest seeing cloudier skies at times, with rain possible.
"With the fine weather, temperatures will continue to rise for all parts, but especially so in the south where it could turn hot. The heat may spark an isolated thunderstorm, with the risk increasing towards next weekend, especially over high ground, although the majority will stay dry.
"As we head into the start of July confidence reduces, but most areas should continue to see plenty of fine, sunny and very warm weather."
Comments