A plan to reduce the number of Metrolink fare combinations from 8,500 to just 10 has been given the green light by council leaders.
The new four-zone ticketing system is intended to deliver easy-to-understand and better value fare for passengers across the network.
It will be introduced in early 2019 alongside a pre-planned fare increase.
Under the new system, 78.5% of fares will be lower than they would have been under the current system, while 10% will stay the same and 11.5% will be higher.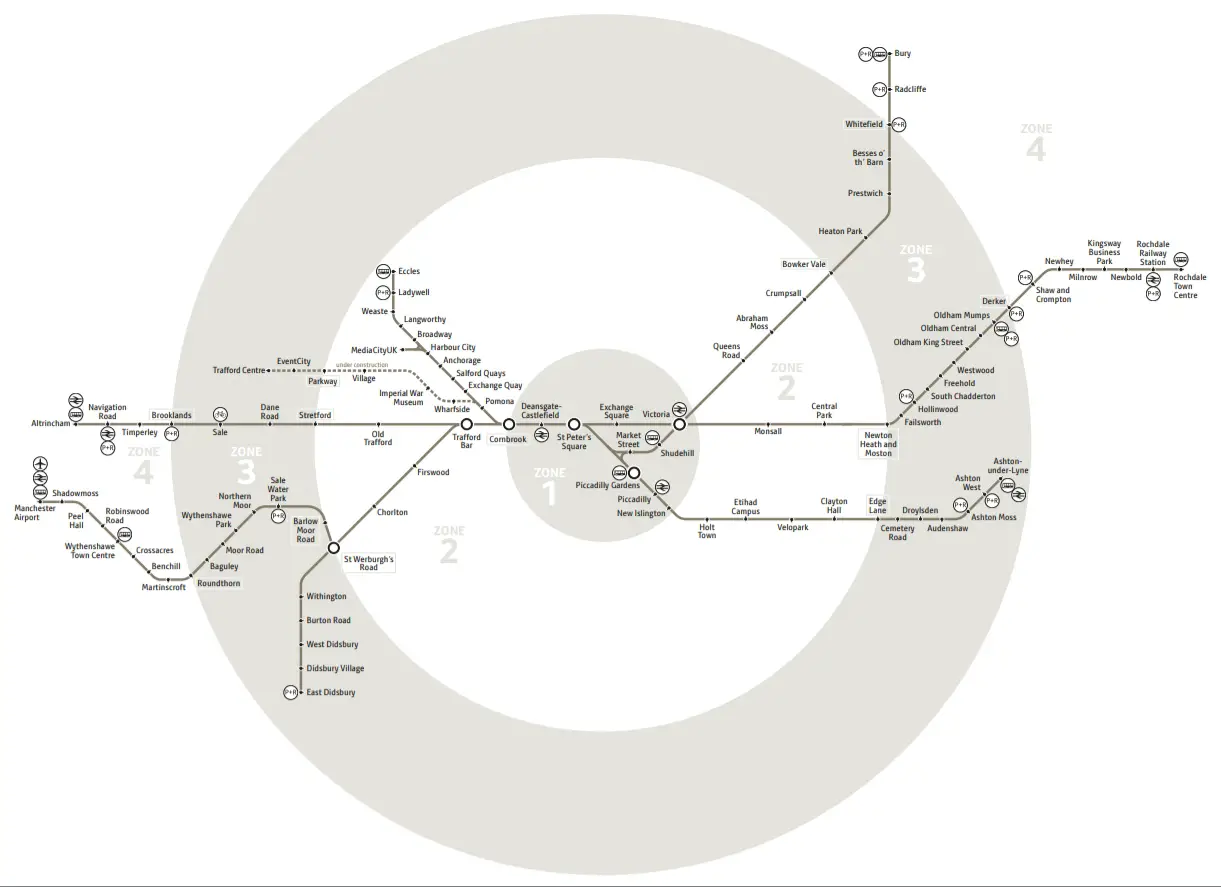 Greater Manchester Combined Authority (GMCA) provisionally approved the plans in May, subject to the results of a public engagement exercise which were presented on Friday.
Almost 5,000 people (4,981) completed the survey, with 73% finding a zonal system easy to understand and 57% saying it would be more convenient.
Mayor of Greater Manchester Andy Burnham, said: "A zonal system on Metrolink is the springboard to a better integrated, simpler and easier to use transport network.
"Simplifying the fares and ticketing system in Greater Manchester will ultimately make travelling by public transport a more attractive option, which is absolutely vital if we are to tackle congestion and improve air quality – two of the most challenging issues facing us today."
Comments