Twenty pubs and bars in Altrincham have signed up to a new initiative aiming to help people feel safer on a night out.
The venues are all supporting Ask for Angela, a national scheme first introduced in 2016 which has since seen the phrases "Is Angela in?" and "Can I speak to Angela?" become recognised as calls for assistance.
They're intended to be a discreet way for people to notify staff that they feel threatened, vulnerable or intimidated, with staff then taking action to help such as calling a taxi or friend, asking someone to leave the venue or even phoning the police.
These Altrincham bars and pubs have signed up so far: Belgian Bar, Bricklayers' Arms, Cheshire Tap, The Con Club, Conservative Club, Costellos, The Green Room, House, Ivy League, Marigot Bay, No3, Old Market Tavern, The Orange Tree, Riddles, The Roebuck, Rustic, The Station Hotel, Tavern on the Green, Trader's Tiki Bar and The Unicorn.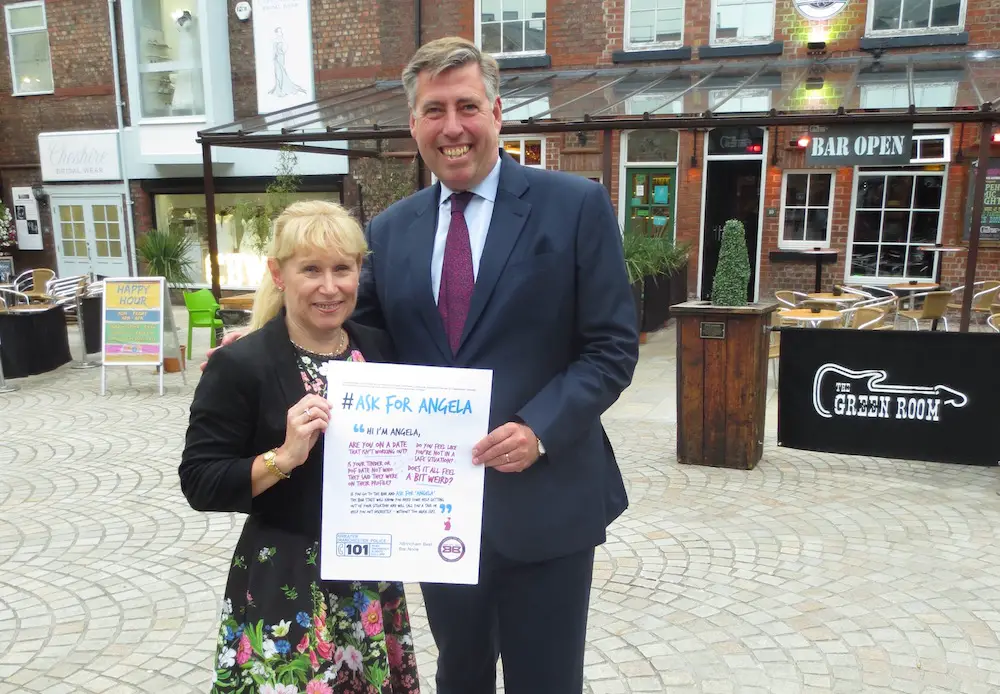 Ask for Angela is being implemented by the town's 'Best Bar None' (BBN) scheme that launched in Altrincham last year. Altrincham is the first town in Trafford to adopt the scheme.
BBN is a national scheme supported by the Government and Greater Manchester Police which encourages responsible management and improved standards in alcohol licensed premises.
The local pubs and bars are now working towards their BBN accreditation and working to keep Altrincham a safe and secure town.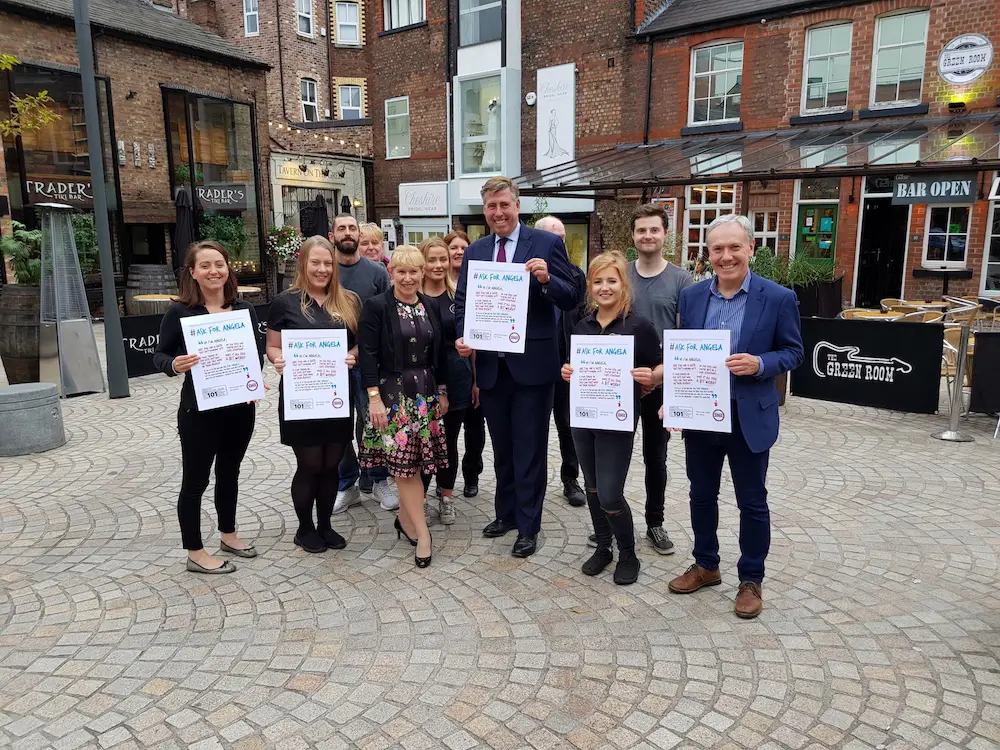 Angela Stone, Chair of Altrincham BBN, said: "We were looking at ways of championing Altrincham as being a safe and secure night-time economy and we came across 'Ask for Angela'.
"I am constantly impressed by the passion and dedication showed by our evening economy venue owners and managers who strive to keep Altrincham a safe and fun place to enjoy a night out."
Sir Graham Brady, Altrincham & Sale West MP, welcomed the initiative. He said: "Now that the town centre is thriving, it is essential that quality of provision is maintained and public safety must be at the heart of that."
Comments