Ian and Andrea Hunt's lives were "turned upside down" when their 18-year-old son Tom was diagnosed with leukaemia three weeks ago.
The former Altrincham Grammar School student was spending two weeks with his friends travelling around Europe when he had to fly home early because he wasn't feeling well, and after going to the doctors, was diagnosed with Acute Lymphoblastic Leukaemia.
The whole family are taking a positive approach to the news and after getting A*, A, A in his A-levels, the plan is for him to go to his deferred place at the University of Manchester next September to study Medicine.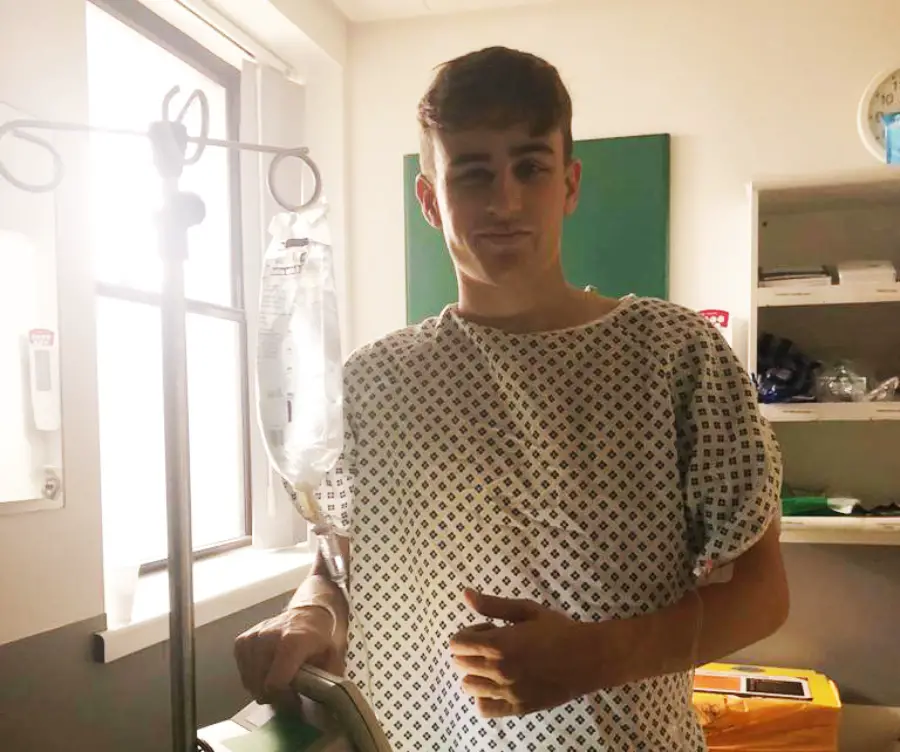 His brother Alex, 17, set up a JustGiving page two weeks ago with the aim of raising £10,000 for Teenage Cancer Trust before they run the Manchester 10k in May next year.
So far, at the time of writing, a total of £8,640 has already been donated by nearly 300 donors.
Tom said: "There's been overwhelming support for the JustGiving page. I expected some of my mates to maybe put a couple of quid it but knowing that people have donated so much has shocked me. I want to thank them."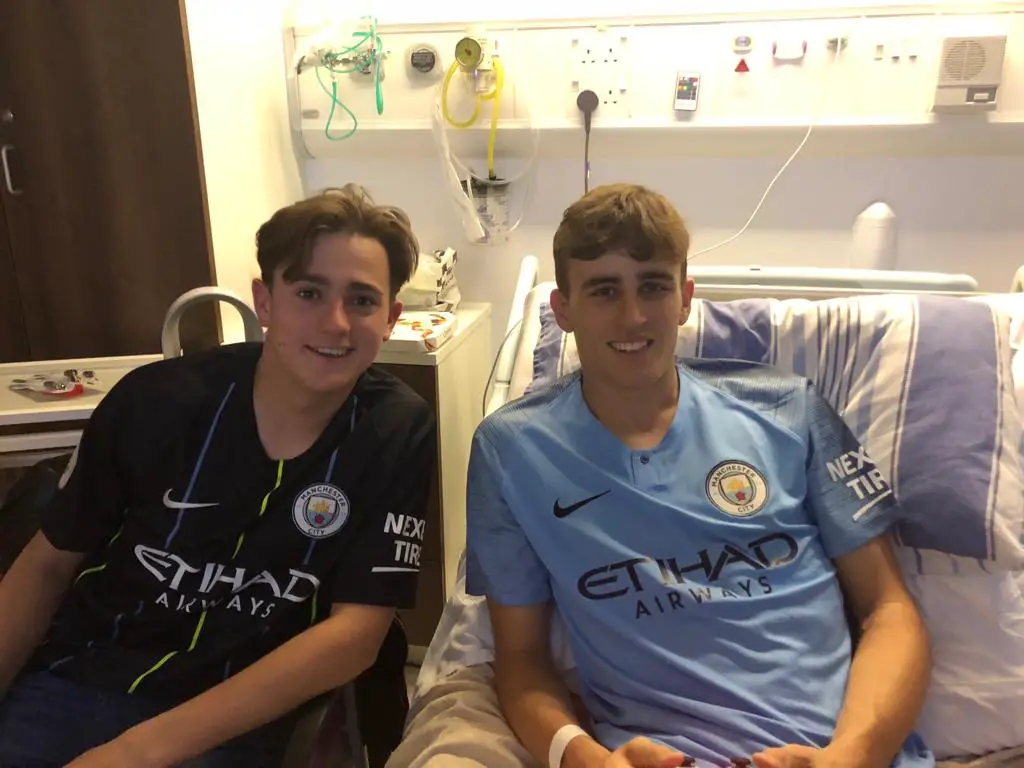 Father Ian said: "When we heard the news, he seemed to be very brave and take it on the chin but from my point of view as a father, it was devastating. I couldn't stop crying for about three days.
"I was crestfallen. I felt like something from my chest had been ripped out. He's a likeable, good-looking lad with loads of friends and I just thought 'Why him?'
"When it happened, we felt very much on our own but when we saw how many people had donated, it made us realise how much people really are with us.
"It can only give positivity to Tom in terms of pushing him forward and helps us all believe that he's going to get better. You see the true humanity of people."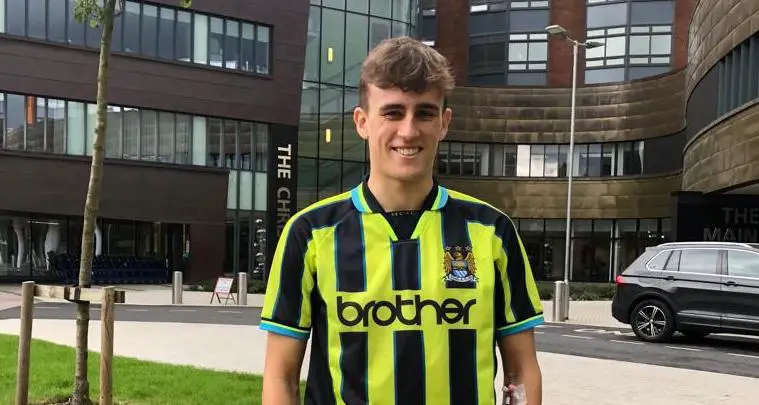 An avid Manchester City fan, Tom used to accompany Ian, the team dentist for Manchester United and Manchester City, to visit the players each year and decided then that he wanted to be a doctor.
After receiving an A* in Biology and As in Chemistry and Maths, Tom's medical mindset means that he's soaking up as much information as possible about the condition whilst he's at The Christie.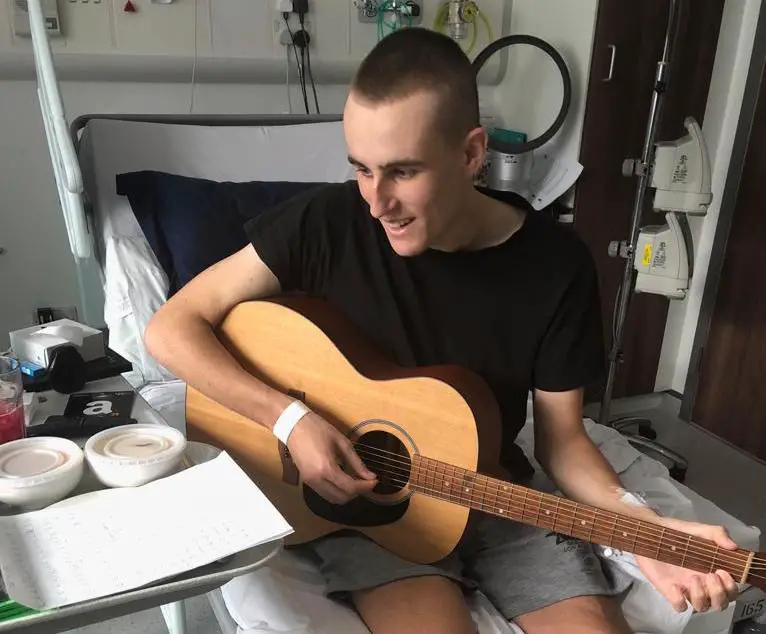 Tom said: "I've actually found it really interesting from a medical standpoint which is quite weird. I want to know everything they're doing and I want to know the science behind what's wrong and see how the doctors work together to do the jobs they do.
"The experience has definitely inspired me to do medicine more and more specifically, to learn about this department because it means a lot more to me. I'll know what people are going through so I'll be able to offer a lot more.
"Obviously when I first found out the news, it hit me hard but I just wanted to get on with the treatment."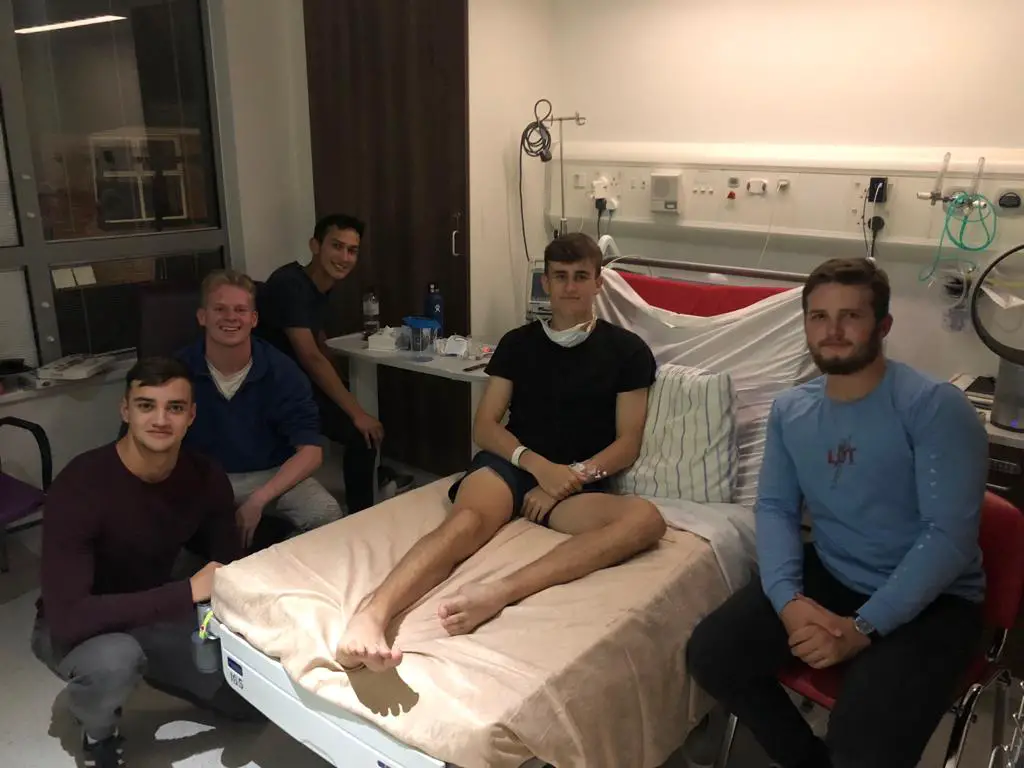 Tom was moved to the Palatine Road ward of The Christie after being diagnosed and is currently on a 30-day chemotherapy programme.
Despite describing his first chemotherapy session as really tough, Tom added: "The Christie is amazing and I didn't think it would be anything like this. It's full of smiley happy people. The first thing they did for me was to sort the wifi out and they brought in a bigger TV for my PlayStation.
"They've had someone come in to start teaching me how to play the guitar. I've had a woman help me make a birthday card for my sister. The nurses are always there if I want any food or I've got any problems. It's incredible."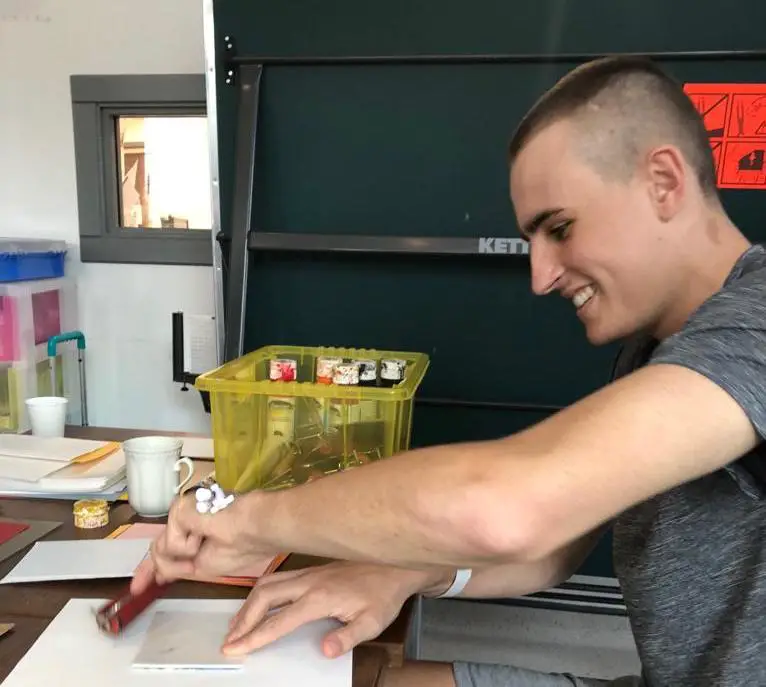 His father Ian added: "I told him to spend his gap year getting some life experience, things that he can put into good use when he's a doctor – I didn't quite expect him to go and get leukaemia."
Tom has also set up an Instagram account (@tomhuntsleuks) to keep his close friends and family informed with updates but was shocked to find out nearly 2,000 people now follow the account.
He said: "I think the Instagram page is popular because I'm staying positive about it and just getting on with it.
"For me, I find it a lot easier if I have a laugh and a joke and look at it all from the best point possible. People are willing to sit there and scroll through it because it's not going to make them cry, it might inspire them or help them if they're struggling."
Both Tom and his family are keen to encourage more people to register as bone marrow or stem cell donors with the Anthony Nolan charity to help save the lives of people with leukaemia.
More information on Anthony Nolan can be found on the website.
Anyone wanting to donate can find Tom's Just Giving page here.
Comments