Staff were held at knifepoint during an aggravated burglary at the Bramley Farm pub and restaurant in Broadheath last night.
Police have reported that offenders armed with knives entered the Farmhouse Inn at around 11pm last night.
They demanded money and staff were then taken to the safe. We're trying to establish whether any money was taken during the incident.
Police said that no members of staff were hurt but had been left "shaken" by the incident.
An investigation has now begun and anyone with information should contact police on 101 or anonymously on crimestoppers 0800 555 111.
The family-friendly Bramley Farm, which only opened in July, forms the main part of a major new development on the corner of Turnbull Road and Sinderland Road, next door to Waitrose.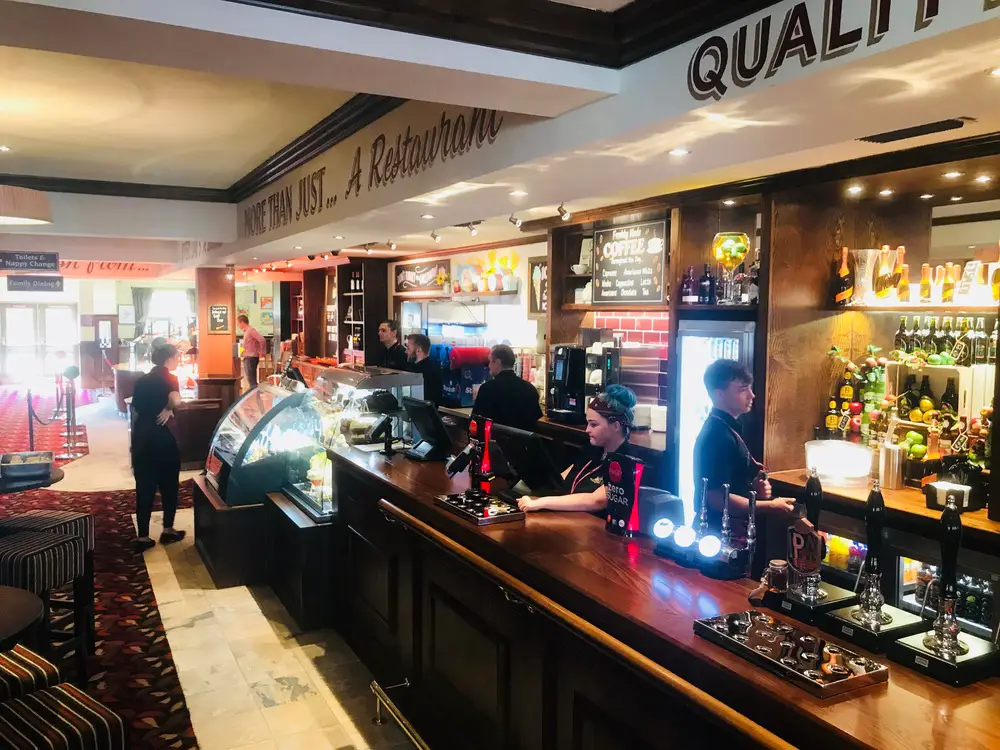 The new restaurant has space for 364 diners with other features including a carvery and an indoor children's play area.
Bramley Farm was back open this morning.
A spokesperson for Bramley Farm said: "We can confirm there was a robbery at the Bramley Farm last night. We're currently working with the police on their investigation. The pub is open and trading as usual."
Comments