Blackadder Goes Forth is one of two special charity productions at the Altrincham Garrick to mark the centenary of the end of World War One.
Based on the BBC One sitcom written by Richard Curtis, Rowan Atkinson, Ben Elton and John Lloyd, the comedy is running from Monday November 5th until Saturday November 10th, and will be in support of Comic Relief.
Although the exploits of Blackadder, Baldrick and George are incredibly funny, the underlying message emphasises the futility of war, the huge human sacrifice and the suffering caused.
A special souvenir commemorative programme will feature previously unseen drawings and cartoons drawn by a soldier who served in the trenches in World War One.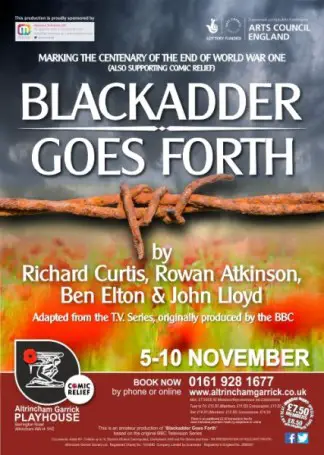 On Armistice Day itself, a production of Lest We Forget will honour the 29 who gave their lives from the 'bravest little street in England', Chapel Street in Altrincham.
The show starts at 8pm with all tickets priced at £12 and proceeds going to the British Legion Poppy Appeal.
Lest We Forget will feature at least 20 well-known Garrick performers backed by a whole host of volunteers and technicians.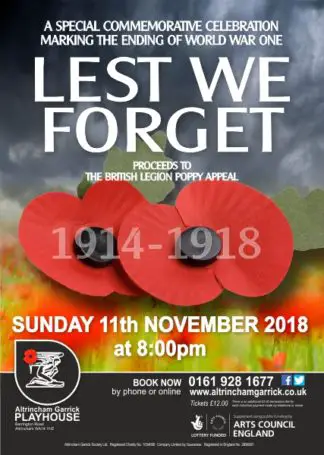 For tickets to the play, call the box office on 0161 928 1677 (Option 1) or visit the website.
Comments