Altrincham's high street has been crowned the best in the country in the Great British High Street awards.
At a glittering ceremony at Lancaster House in London today attended by High Streets minister Jake Berry MP, Altrincham won the Champion award for England and with it a cheque for £5,000.
Altrincham was recognised for its "ongoing events throughout the year to drive footfall to the local high street".
The Great British High Street Awards, run by the Ministry of Housing, Communities & Local Government and sponsored by Visa, celebrate the best town centres across the UK and Altrincham was one of 26 finalists for the Champion High Street award and the only North West town to be nominated.
Altrincham beat 12 other finalists in the England category to the prize: Alton, Amble, Bristol, Guildford, Kingston Upon Hull, Poole, Richmond, Royal Tunbridge Wells, St Albans, Wimborne, Woodbridge and Worcester.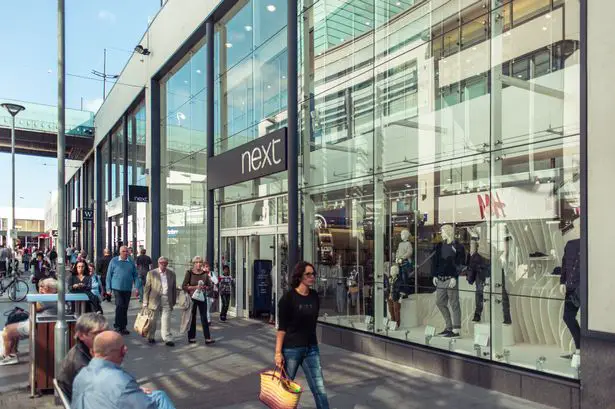 Each of the finalists were assessed by the Great British High Street Judges during September and October, with Altrincham BID leading our town's presentation.
High streets were judged on four categories: community, customer experience, environment and digital transformation, and the judges' verdict accounted for 70% of the overall score, with the other 30% determined by the level of each place's support on social media.
Awards judge Hemlata Narasimhan, Head of Merchant Services at Visa Europe, said: "Altrincham is a fantastic example of a high street that has made huge strides in transforming itself and significantly improving the environment for locals and visitors alike."
The award represents yet more recognition for Altrincham, which only a few years ago was labelled the UK's "ghost town" on account of its density of vacant shop units.
Earlier this year, Altrincham was named the best place to live in the North West by The Sunday Times.
Ewen Miller, Chairman of Altrincham's Business Improvement District Board, said: "We're delighted that Altrincham has won best high street in England in the Great British High Street Awards, the town is so very deserving of this amazing accolade!
"We know what a fabulous place Altrincham is and this award will now help to demonstrate this nationally.
"The town's success is all down to its incredible community and this award has been won only by a huge team effort with so many people working tirelessly to create this great town, often giving up their time on a voluntary basis to make it such a special place to live, work and visit. I know I speak on behalf of all of them when I say we could not be prouder.
"We would like to take this opportunity to thank everyone involved, especially everyone that voted for Altrincham, and we look forward to Altrincham becoming an even greater town as we celebrate this award.
"Recent years have seen a growth in footfall and a turnaround in the number empty units. Premises in Altrincham are now very sought after and we are seeing new openings all of the time. Altrincham has also been used as a positive example for town centre regeneration as it continues to go from strength to strength."
Local MP Sir Graham Brady added: "I am thrilled that Altrincham has won this prestigious award. Ten years ago our town was used as an example of a failing high street, now it is the English High Street Champion. This is a great tribute to all of those who care about our town and have worked so hard to bring success to Altrincham."
Comments