Construction work on Timperley's new £7m library, medical centre and apartment scheme is finally set to get underway.
It's over two years since planning officers at Trafford Council unanimously approved plans for the new mixed-use facility, which will be built on the site of the existing library on Stockport Road.
But it's been confirmed to Altrincham Today that the 18-month project will begin before the end of the month, with final planning currently taking place with the appointed contractor.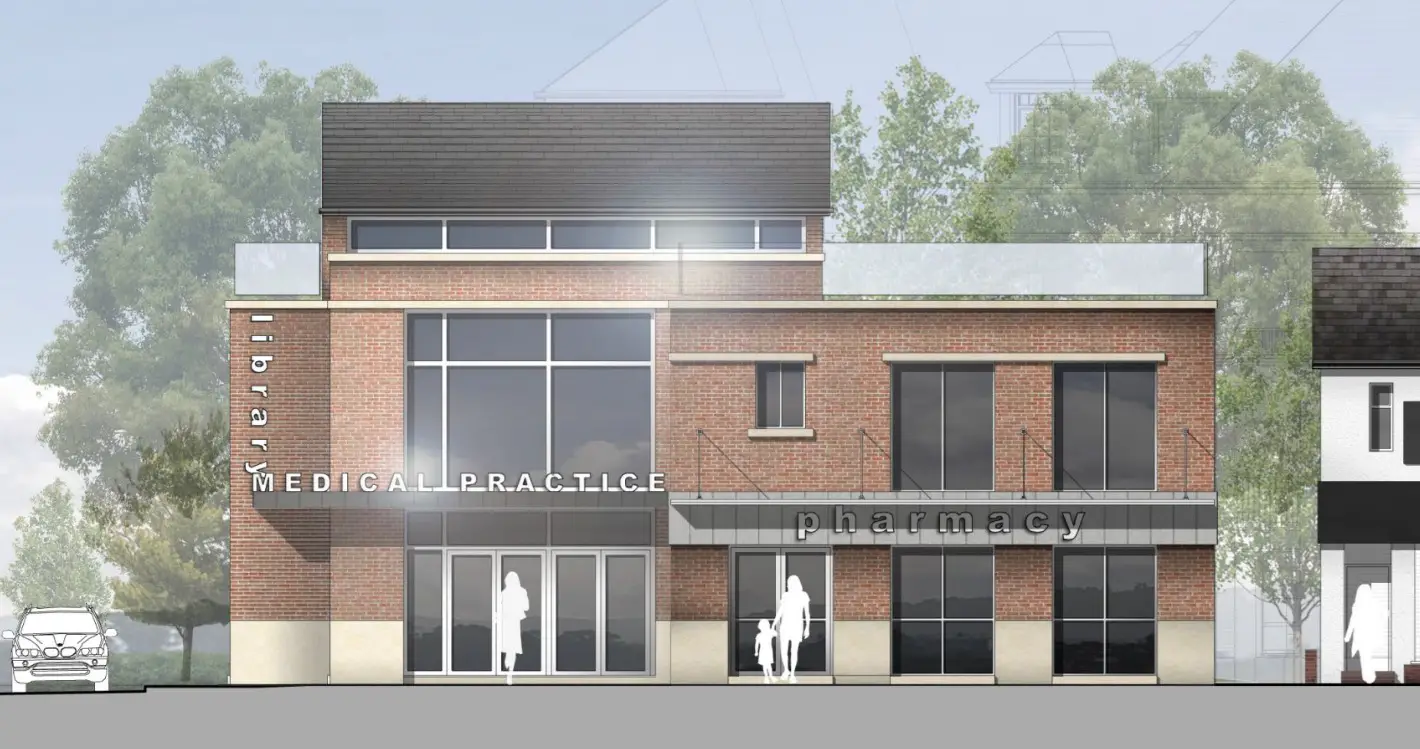 The development will be two and a half stories at the front and three stories to the rear. It will provide a 1,000 sq ft retail unit, a GP surgery on the ground floor (relocating the nearby Park Medical Centre), with eight consultation rooms, a new 2,500 sq ft library, community rooms and kitchen on the first floor.
In a change from the original plans, offices on the third floor of the library building will now be replaced by four affordable one-bedroom flats.
Towards the rear, a four-storey red-brick apartment building will be located on the existing public car park in Baker Street and will consist of 25 apartments across four floors.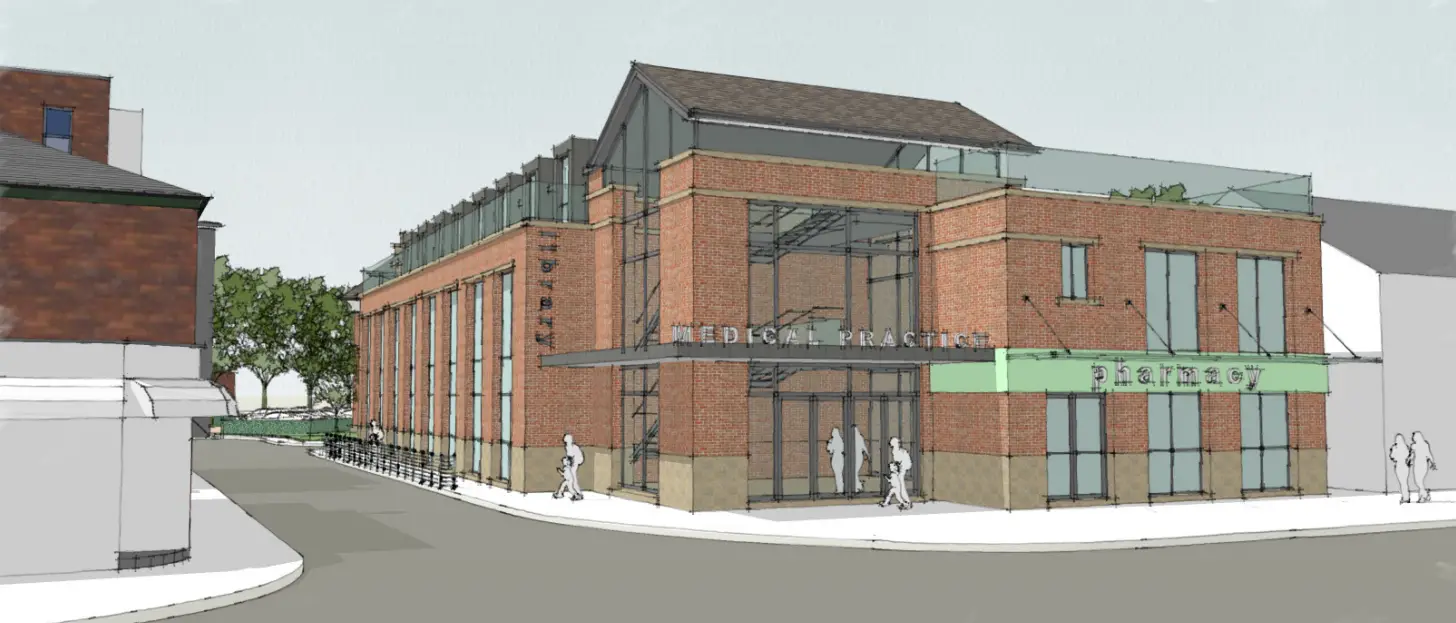 A number of amendments have been made to the appearance of the apartment building to "simplify some of the complex detailing of the approved scheme, whilst still retaining the proportions and architectural style".
A replacement public car park will offer 116 car spaces, of which 25 will be allocated for the apartments and 14 for the GP surgery. Currently, the car park has 125 spaces.
Planning permission was secured by architects Calderpeel on behalf of Hale-based developer Citybranch, the company behind the new Hale Barns Square development and the health and wellbeing centre on the site of the former Altrincham Hospital.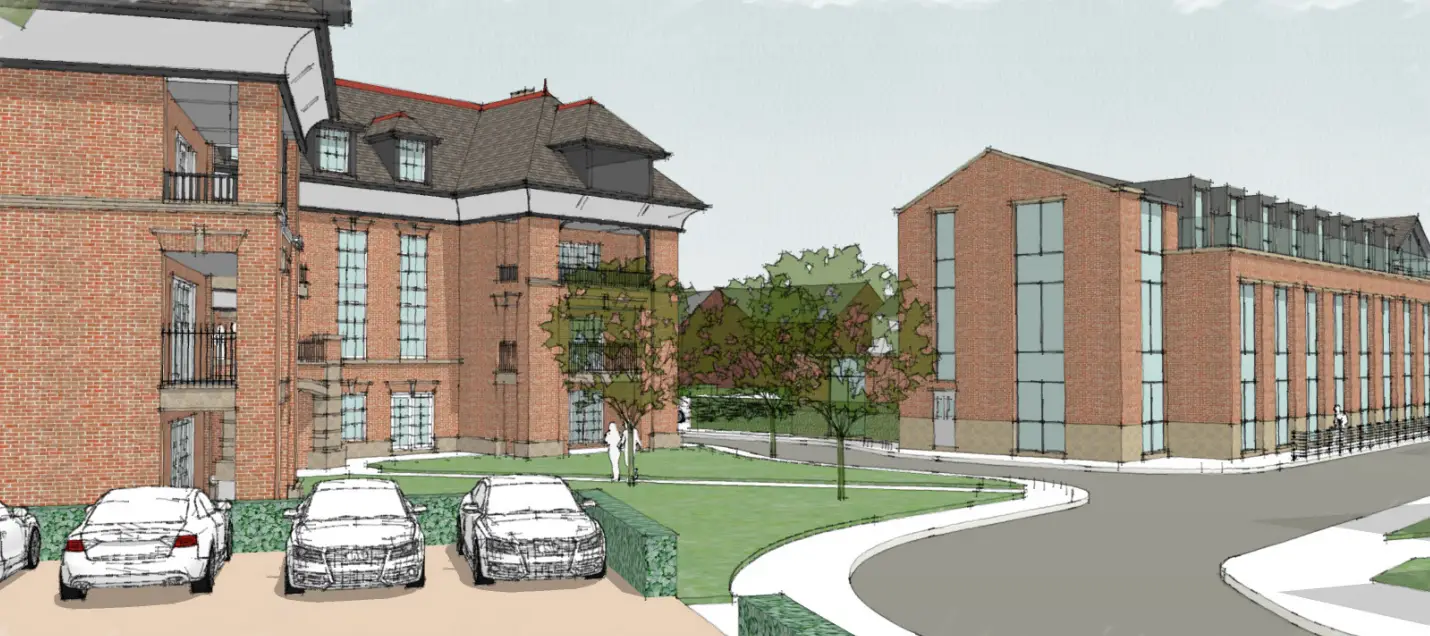 Comments