One of the most historic sites in Altrincham town centre is being transformed from overgrown land to five "beautifully crafted" homes.
Trafford Council approved plans last year to build on the site described at the time as one of the last available vacant plots in Altrincham town centre.
The overgrown land on Albert Place was part of Altrincham's Old Market Place Conservation Area and was once the home of the Stamford Bowling Club, which dated back to 1844.
But it has been unused since 2005 and Trafford's planning committee has unanimously approved plans by Landmark Property Group Ltd to build a residential development under its residential brand, Landmark Living.
We spoke to Konrad Keller, the founder of Landmark Living.

ALTRINCHAM TODAY: Can you give us some background to this development Konrad – it's quite a unique site isn't it?
KONRAD KELLER: The Pavilion is located on The Bowling Green, within the Old Market Place Conservation area. The Old Market Place is thought to stand on the site of the original Saxon settlement. Place name evidence suggests that the settlement was focussed around the Old Market Place, which is situated on the summit of a ridge, as the use of the word 'dun' found in Dunham and Bowdon, is an early Saxon word for curved hill. The curved nature of Church Street, High Bank and Albert Place indicate that they are of Anglo Saxon origin.
The Buttermarket stood here from the 17th to the late 19th century. The Orange Tree Inn dates from the 1679 and is reputedly haunted! The restored stocks and whipping post, where floggings and whippings were administered until the early 19th century still remain. The Bowling Green was built between 1835-1852, whilst The Pavilion itself was built around 1874 and the site was used as a Bowling Green until 2002. It's an enchanting location, hidden behind the cobbled roads of Albert Place and Church Walk. It's a hidden gem and only 362 yards away from the thriving Altrincham Market.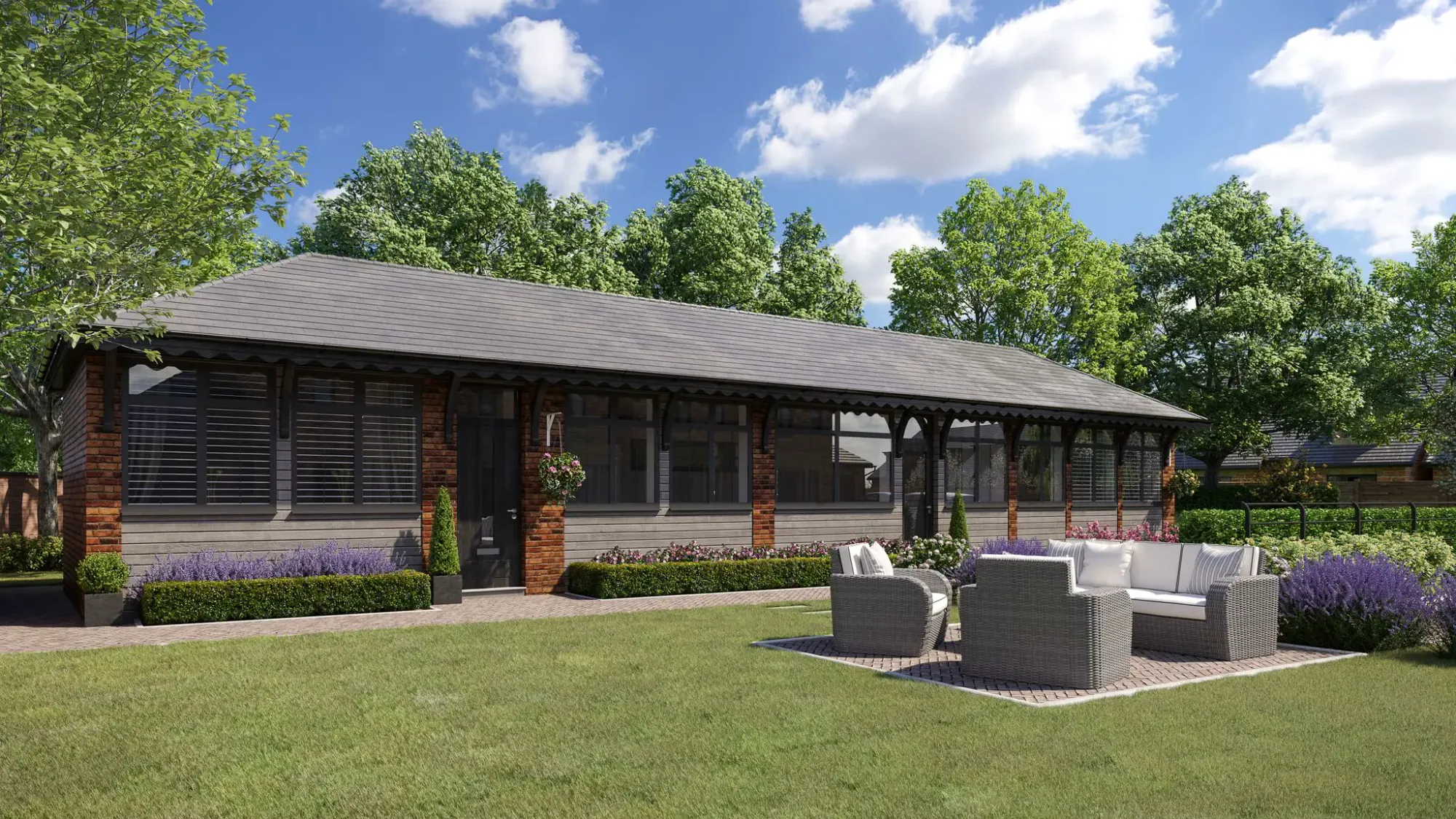 AT: Tell us a bit more about the homes that have been built there.
KK: The Pavilion is a stunning development of five beautifully crafted homes. Each property has been meticulously designed to create a unique home in which the owners will enjoy the very highest standard and quality of living. All materials, specifications and finishes have been carefully chosen to give this development a prevailing sense of grandeur and sumptuousness.
On plots 1-4, the accommodation is arranged over three floors, specially designed for family living. In brief each property has two parking spaces, four bedrooms, two bathrooms, master bedroom with ensuite and dressing area, magnificent open plan kitchen/dining area with family room, living and utility room. Each property has a beautiful and private rear garden, accessed via large bi fold doors for al fresco entertaining.
Plot 5 consists of the old Pavilion, which we have sympathetically restored, renovated and extended to make a beautiful two-bed bungalow. Surrounded by enchanting front and side gardens, as well as off road parking and its own private entrance through a stunning walled garden, The Pavilion is a very unique home, steeped in history, in the centre of Altrincham.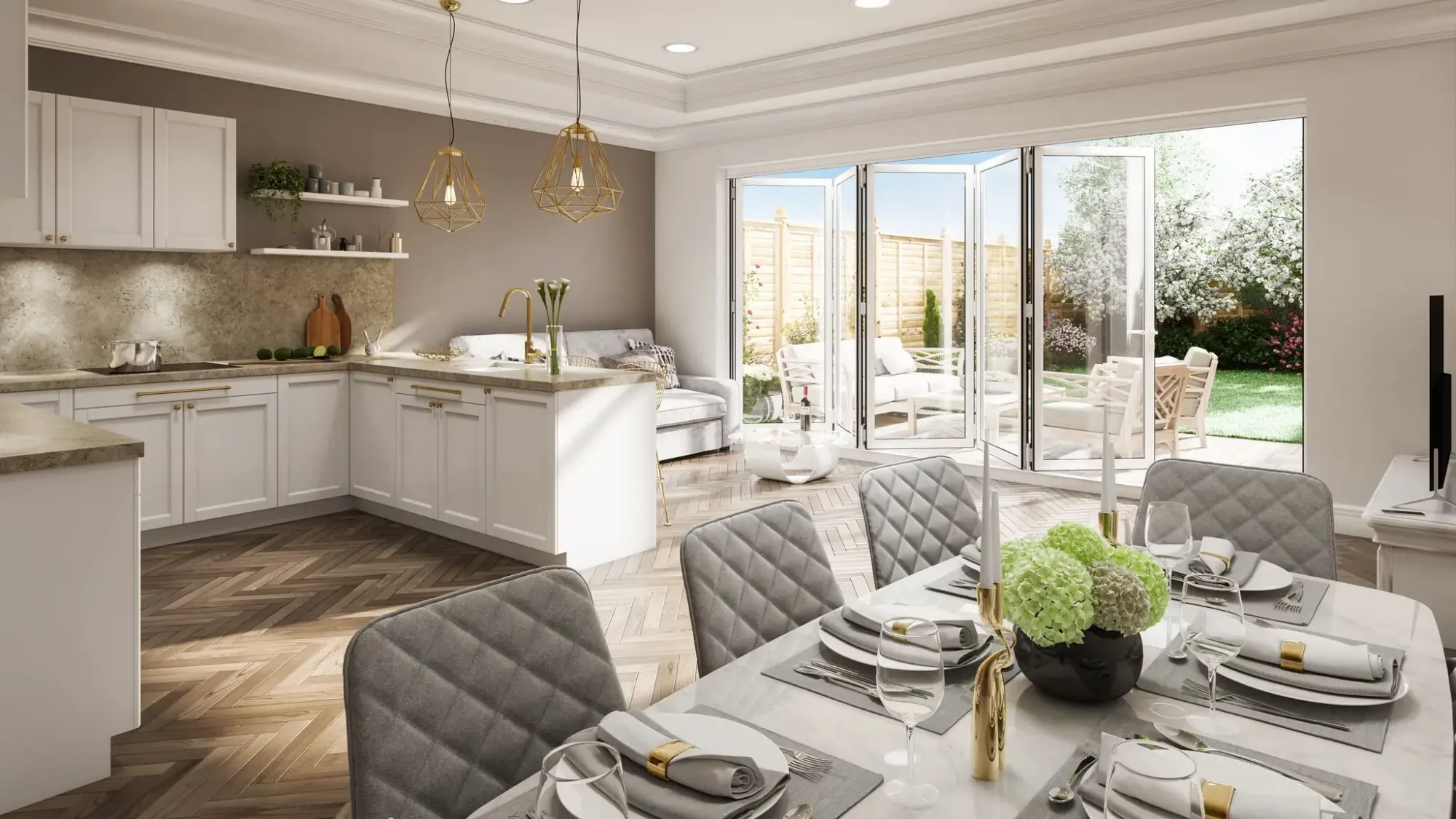 AT: What other developments have Landmark worked on in the Altrincham area, and what other schemes are in the pipeline?
KK: We finished Stamford Place and Wellington Gardens last year, with both developments sold completely off plan. We are now on site with The Acres in Timperley, which consists of four large homes and due for completion in March 2019. We have also submitted plans for six new homes in Altrincham, which we're expecting a decision on very shortly.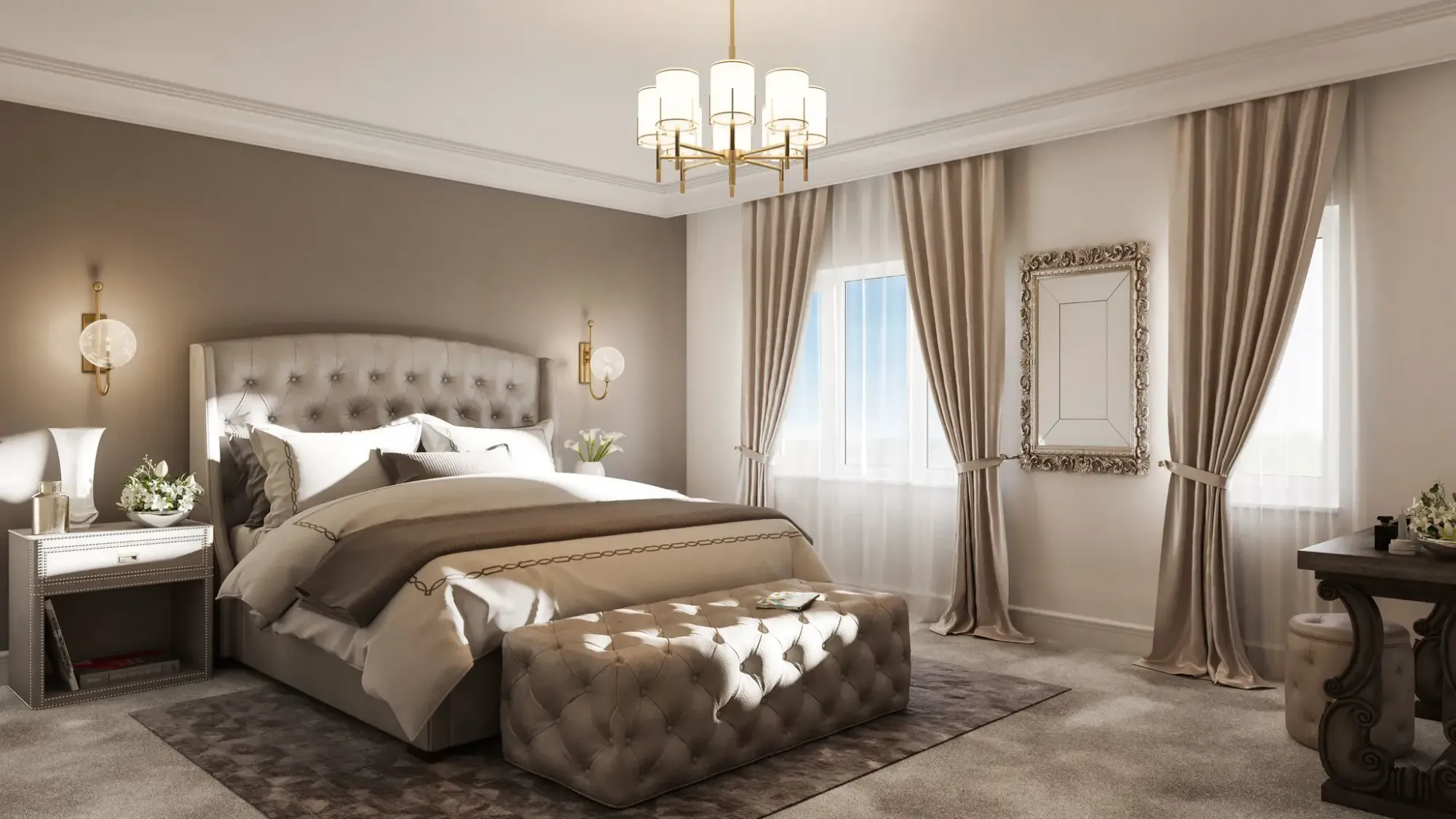 AT: What's your feel for the Altrincham property market generally at the moment?
KK: Very positive. Altrincham has undergone its own renaissance and is now one of the most popular towns in the whole of Manchester. The town has transformed into a cultural destination, whilst it is clearly a hot spot for families and young professionals.
Development shows no signs of slowing down – there is a lot of investment from the public and private sector, with large areas of Altrincham being brought forward for redevelopment. The story has really only just begun and we are going to continue to see house prices grow in Altrincham for several years or more.
The mainstream media sensationalise headlines about Brexit and concerns around the London property market, which do have their place when put in context, but we're not London and so Manchester and indeed Altrincham are subject to their own set of economic markers and conditions.
For further details, contact John Hilditch & Co on 0161 929 6363 or visit jhilditch.com.
Comments