They run two of the most stylish shops in Altrincham, but a passion for design is not the only thing that connects Rose & Grey's Lyndsey Goodger and Idaho's Amy Bartlett – they're also sisters. We caught up with them.
ALTRINCHAM TODAY: First things first, give us a bit of an insight into your family background. Where did you grow up and how did you end up running businesses a few hundred yards away from each other in Altrincham?
LYNDSEY GOODGER: We are originally from Staffordshire. There is a 16-year age gap between Amy and myself and I moved to London for university when she was little. I met my husband, Guy, while living and working in London and we moved to Altrincham after having our first child. Amy then moved to Manchester to take her degree in textiles and as our brother was already living in Didsbury our parents had no choice but to follow us all here!
In the early days of Rose & Grey, Amy would assist me in styling for photoshoots and come along to trade fairs. She's always had a great eye for cool accessories so she was a great person to keep me company when I was on buying trips. I think it helped give her the confidence to start out on her own, with her store Idaho. She still helps us with photoshoots and brings lots of quirky props along with her from Idaho – it works really well for us and we are always recommending each other's shops to our customers.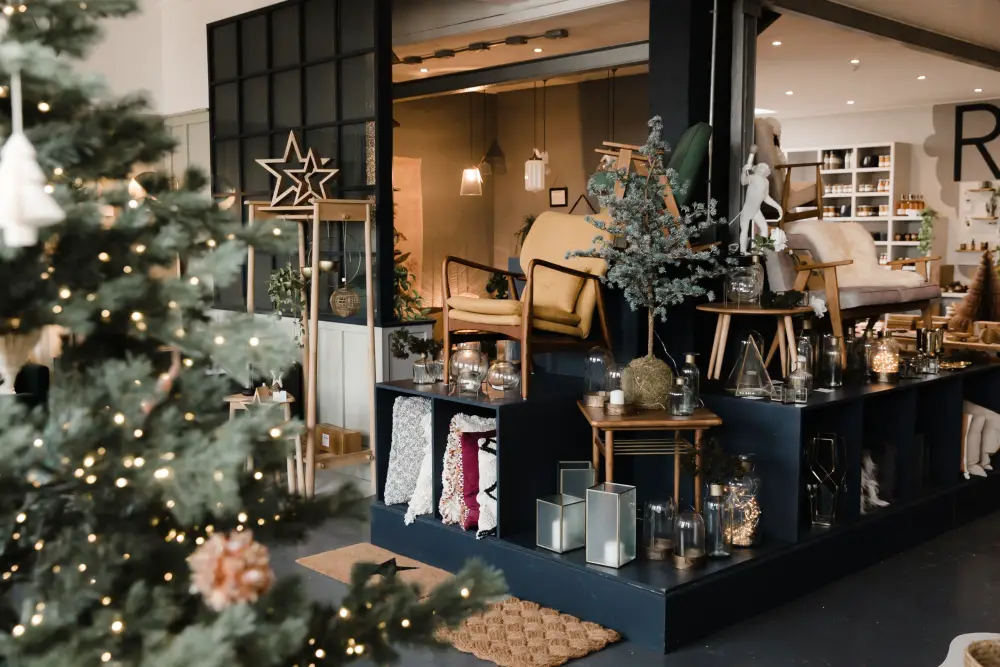 AT: The one thing you clearly have in common is a sense of style and a flare for design – where does that come from?
LG: We are from a creative family, our Dad and brother are great artists and designers, Amy and I both studied creative degrees so it was inevitable we would do something along those lines!
AMY BARTLETT: Dad's always had a creative flare, he's written books, built houses, cars and even released his own board game this year. Our brother designs and builds houses and is the person behind the fit-outs of our shops. We have a great sense of harmony from our parents as Dad is the one who says 'Yes do it!' whereas mum makes sure you've thought it through properly before you jump.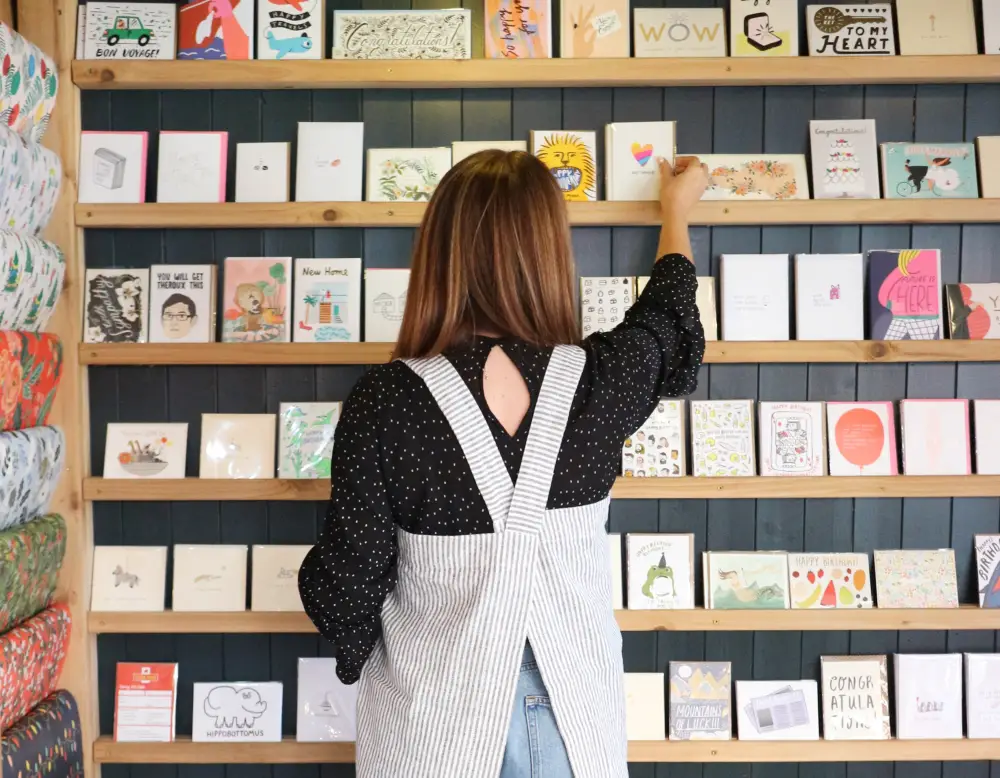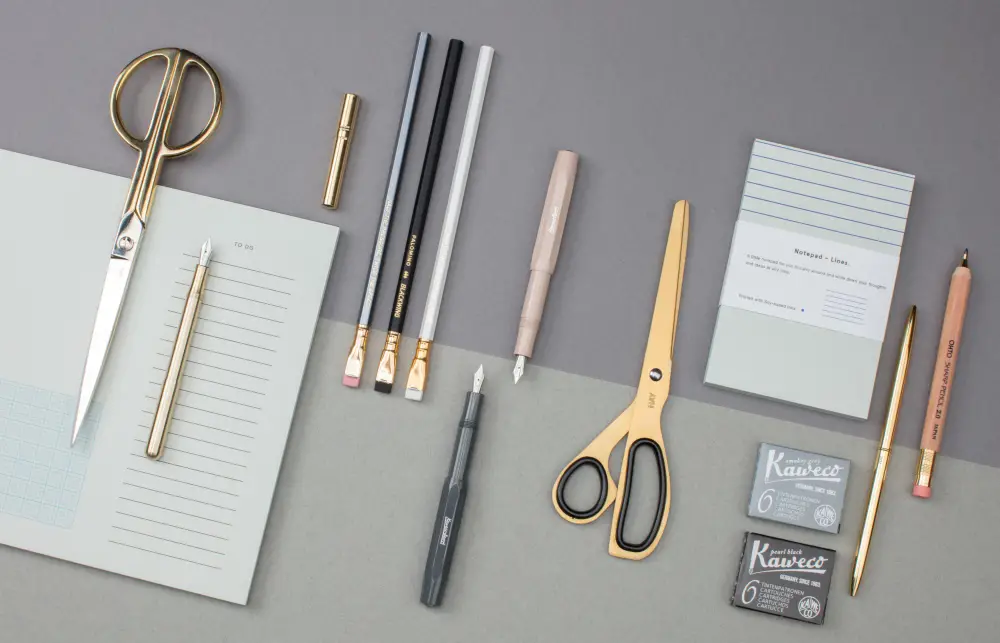 AT: Where do you source your products from? We hear you may be developing your own range of furniture, Lyndsey?
LG: Many of our products at Rose & Grey come from Europe, because it suits the aesthetic we love for the brand, but we have some items made locally and also as far away as India. We will be visiting India in 2019 with the aim of developing our own range of furniture.
AB: I find most of my suppliers via Instagram, as soon as I find something I love I message the maker asking if I could sell their beautiful products in the shop. It's great at this early stage in my business to be able to support other people who are just starting out too, and to bring unusual products to my customers that aren't easily found elsewhere.
AT: Altrincham seems to be so much up on the up at the moment – what have been your experiences of growing businesses in the town over the last few years?
LG: The longer we have been based here in Altrincham, the more I am convinced it is the perfect place for us to have started and grown our business. The regeneration has been great for us living, as well as working here, and with every new opening it brings more people in to the town who see what a creative, dynamic and diverse place it is to live, work, shop and eat.
AB: Since the shop opened I've watched more and more businesses appear and I think it's great. Not only is my business in the heart of the town but I live here too. When I'm not at work I'm trying out and supporting the local businesses, and not because I feel I should but because I genuinely enjoy everything that Altrincham has to offer.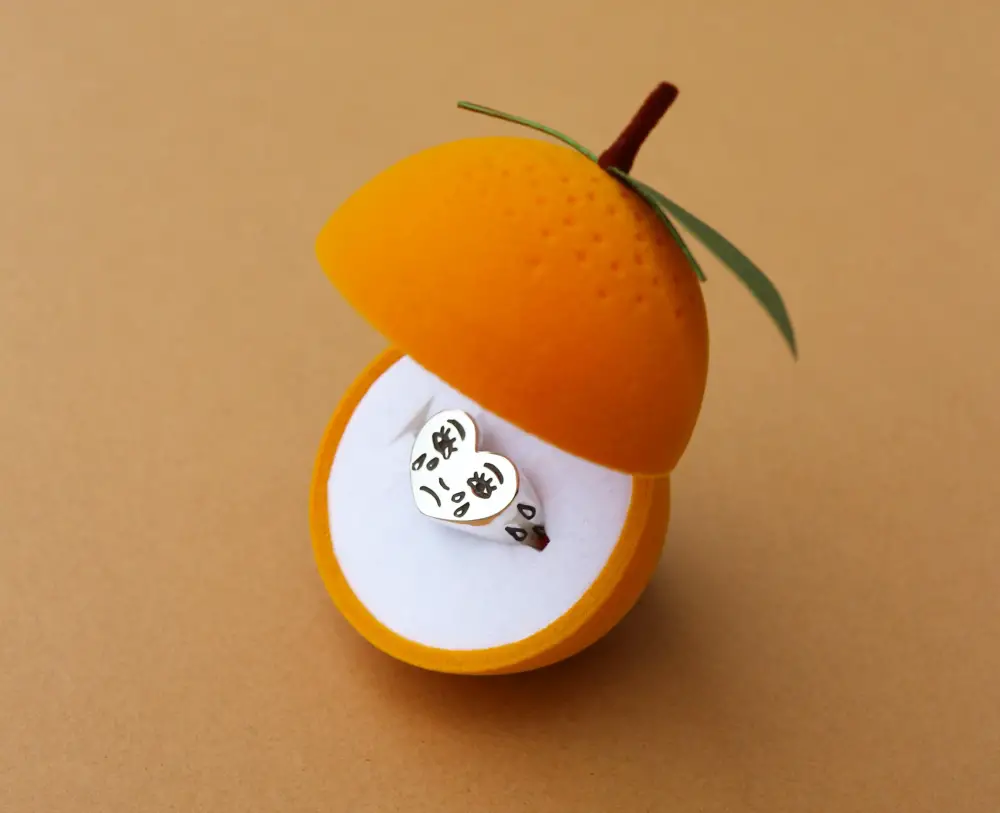 AT: Christmas is fast approaching and I'm sure people would be interested to know your idea about how to refresh the look and feel of a room for the festive season?
LG: For Christmas 2018 we wanted to create a luxurious Christmassy look but without the traditional kitsch. We have shapes usually associated with Christmas decorations, so stars and trees, in wood, paper and brass materials in a soft colour palette. We also have standout coloured pompoms to add drama to hallways, and the softest velvet stockings for chic fireplaces. Brass hanging candle holders are some of my favourite pieces for Christmas this year.
AB: Invest in good quality tableware, once you've got beautiful plates and glasses you can make it a festive table by adding a linen table cloth, some candles, a garland and fairy lights.
I think with Christmas you can either go full on or you keep it subtle. I'm very much a fan of pieces that also work throughout the rest of the year.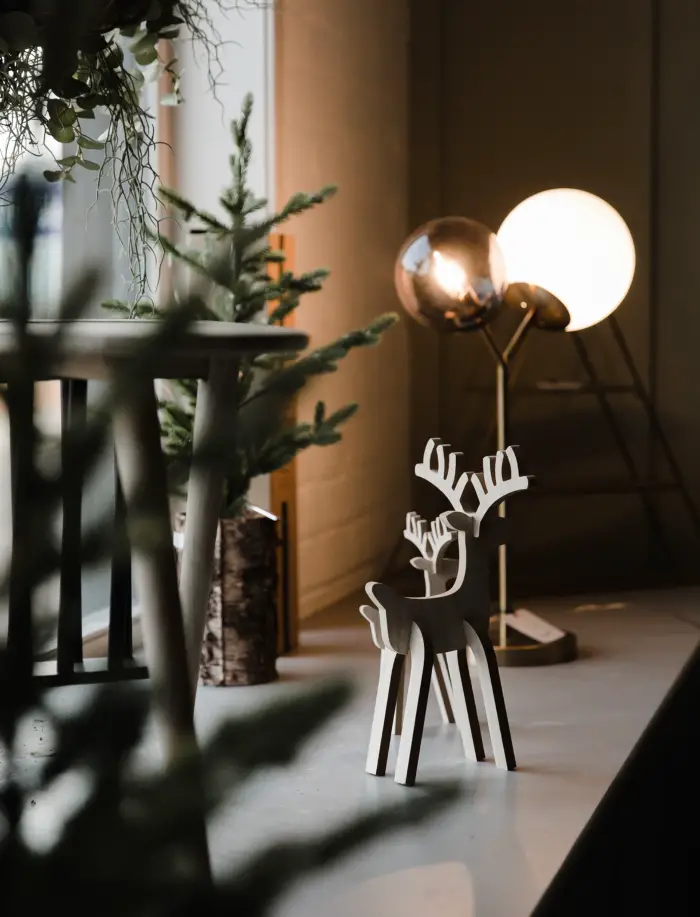 AT: Can you give us some gift ideas for Christmas? ​
LG: We have lots of giftable items available this year, especially as homeware accessories seem to become more and more popular. We have beautiful glassware and brass cocktail trinkets, cute baskets, quirky prints and a range of candles that are ideal for gifting.
AB: This year I have sourced items for the season with Christmas gifting in mind, to ensure we have something for everyone in store. Some of my favourites involve our Third Eye Rings that are handmade in Brooklyn and the Signet Rings handmade in Vancouver. We have a beautifully organic and cruelty-free range of skincare and candles from Danish makers, Meraki. Linen pinafore aprons, artisan chocolates, TONNES of stationery and party games.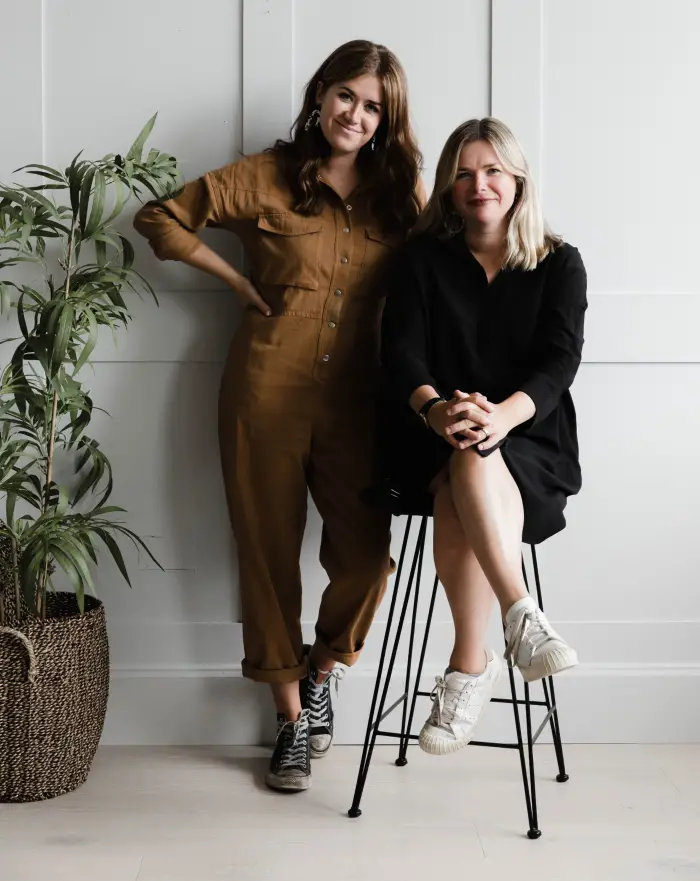 AT: Looking ahead to 2019, are there any trends that seem to be coming to the fore for next year?
LG: We are really excited about trends for next year. While we save our trends for our accessories rather than larger, more expensive pieces of furniture, we are very excited to be launching a range of cord chairs and sofas in the new year. We have also sourced a range of designer lockers which are going to shake up storage in homes – keep your eye out for those popping up on your Instagram feed from January! This season fringing, particularly in lighting, is huge, and while that will carry over into next year we are going to have even more quirky lamps landing with our spring collection.
AB: Looking at the colour predictions for next year there's a lot of warm and tan tones. Statement earrings are a trend this year that will go straight through next year too. We have resin, ceramic, woven, gold, silver and polymer clay earrings in store made locally.
Rose & Grey, 31 Atlantic Street, Altrincham WA14 5FA, or visit online at roseandgrey.co.uk
Idaho, 56 Greenwood Street, Altrincham WA14 1RZ, or visit online at idahoshop.co.uk
Comments