A developer has submitted scaled-back plans for an apartment and townhouse scheme on Wharf Road in Altrincham.
The original plans, for a 99-apartment development, were strongly criticised by local residents and Green councillors and were subsequently refused permission by Trafford Council in January 2018.
Following a public consultation in late 2018, MCR Property now intends to build a mixed-height scheme of 49 new homes on vacant brownfield land adjacent to the Bridgewater Canal.
The two to five-storey blocks will comprise 44 units available as 16 one-bedroom, 24 two-bedroom and four three-bedroom apartments. The site will also include five three-bedroom townhouses.
All of the high specification homes will be built using a mixture of brick types that stay sympathetic to the aesthetic of the surrounding area, the developer said.
Alongside 57 on-site car parking spaces for residents, including five electric vehicle charging points, five accessible spaces and eight for visitors, MCR Property Group is also providing secure storage for 50 bicycles.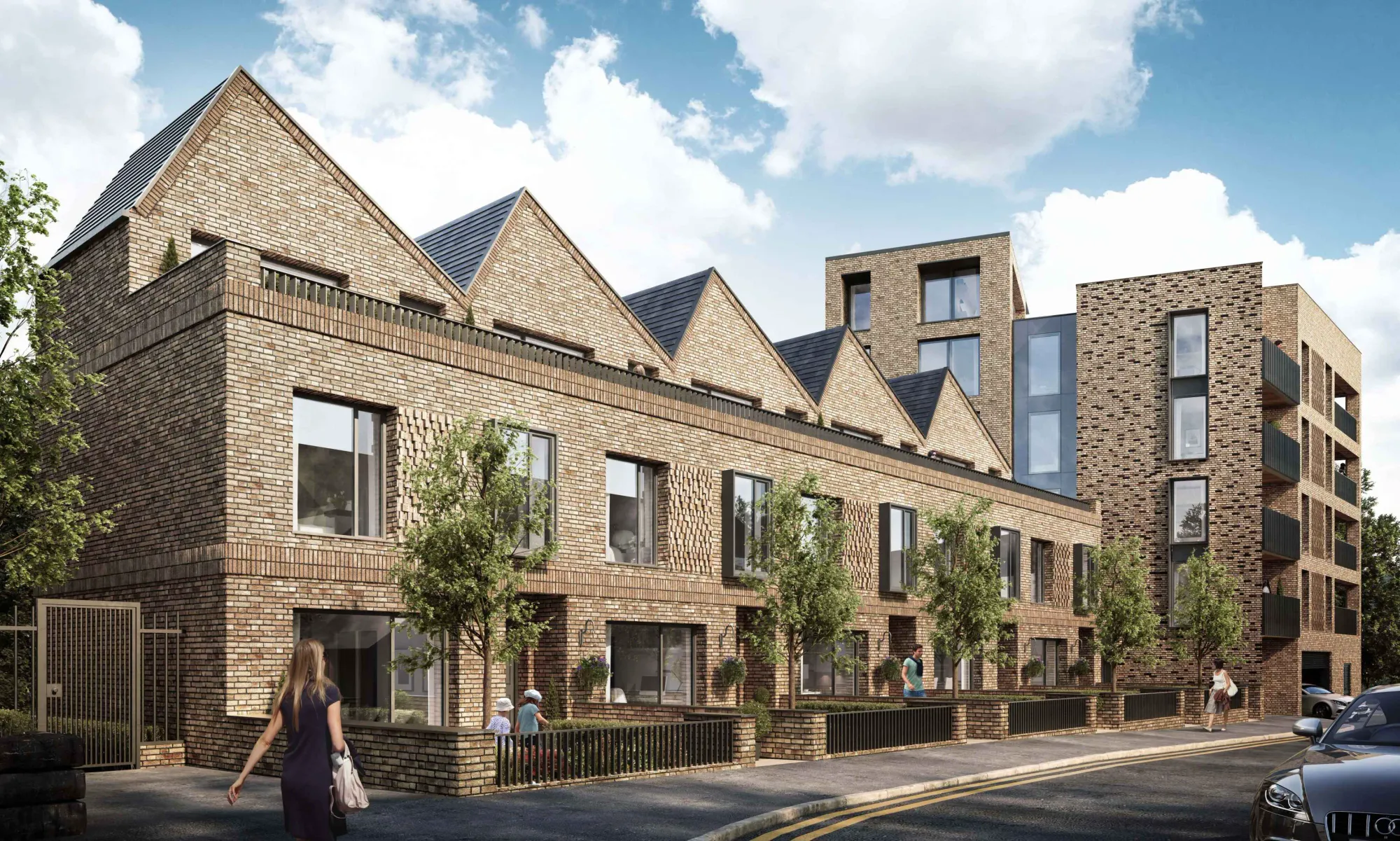 Nick Lake, asset manager of MCR Property Group, said: "We listened very carefully to the feedback from local residents and the planning committee in order to draw up our final plans, which we feel bring much-needed homes to Altrincham in a way that is sympathetic to the whole community.
"Our revised plans have seen us halve the number of apartments in the scheme, while our large cycling storage provision will encourage residents out of their cars to ease any additional pressure on local transport infrastructure. We're hopeful these new plans will inject further life into this desirable canalside location."
An existing brick warehouse on the site bordering the waterway will be demolished to accommodate the scheme.
Comments