Single-storey properties – bungalows – are like hens' teeth, says Graham Richardson, managing director of Arbor Living.
Which is why his company has jumped at the chance to develop a brand new development of 13 single-storey properties just five miles away from Altrincham on the outskirts of Lymm.
We caught up with him for more insight into Arbor's first such development in the area.
ALTRINCHAM TODAY: So Graham, why did you choose Lymm as the location for your first development for over 55s in this area?
GRAHAM RICHARDSON: We are based in Alderley Edge so know the area well and we looked at a number of sites across Cheshire. We have always liked Lymm – it's got a great atmosphere with independent retailers and plenty of good eateries and it's the sort of place I would choose to live myself so when we heard that the former Willowpool Garden Centre was up for sale we jumped at the chance.
It's a pretty unique site – out in the open countryside with a lovely open aspect and bounded by a meadow that is part of the development. There is a pub at the end of the road plus a local shop and the centre of Lymm is a couple of minutes away by car. What's not to like?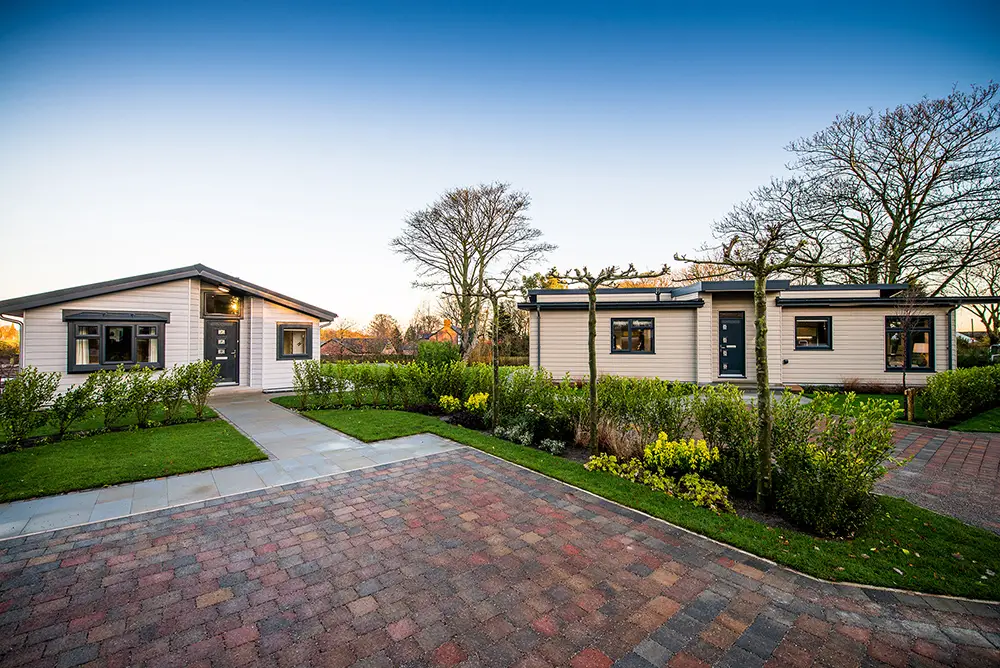 AT: The properties are single storey – is that proving popular?
GR: We have a saying at Arbor that bungalows are like hens' teeth – and it's true.
We realised there was a gap in the market for older people wishing to downsize, as a downturn in the number of bungalows being built is leaving them struggling for somewhere to go. When you look at the single-storey housing stock it's often quite old and of pretty poor quality.
Our solution is high-end park homes on a beautifully landscaped site. The properties are ready to move in to with all fixtures and fittings in place and beautifully interior designed by our in-house team. This means that we have been able to create homes that are super-comfortable to live in and with lovely, luxurious design touches in all the rooms.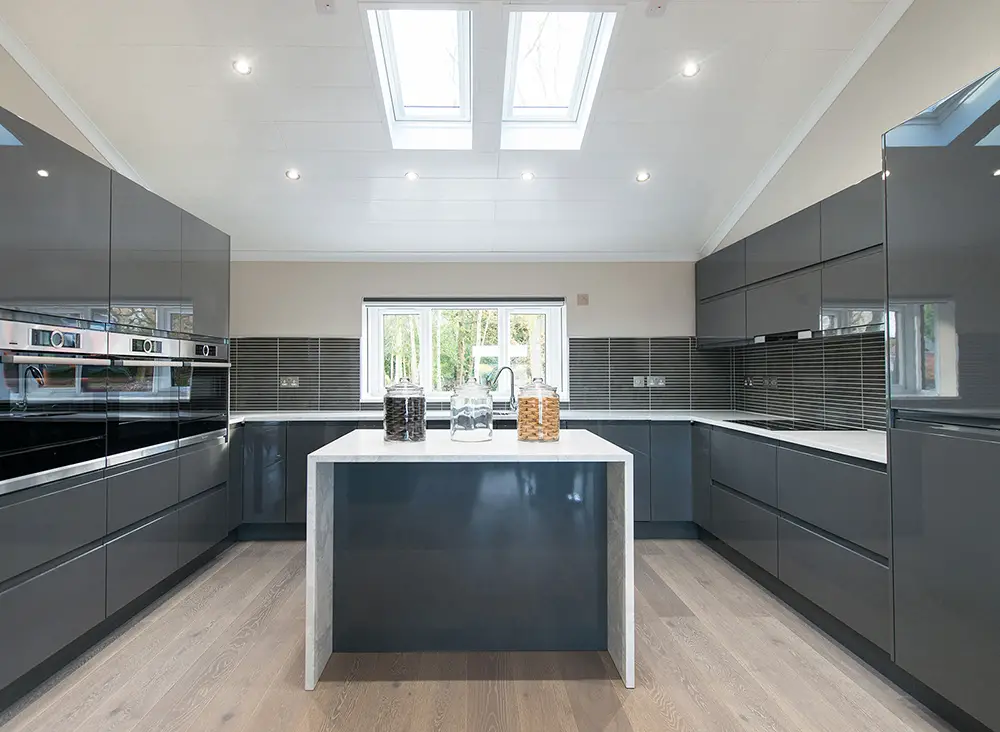 AT: The first residents have now moved in – what appeal did Willowpool have for them?
GR: The biggest appeal is that the homes are ready to move into so it makes people's moves really easy. They don't have to worry about the usual 'will the furniture look right', 'will it fit'? It's all done for them.
One of our first purchasers loves the garden space they have. There are only 13 homes at Willowpool and each has a generous garden, complete with a shed. We have tried to think of every last detail.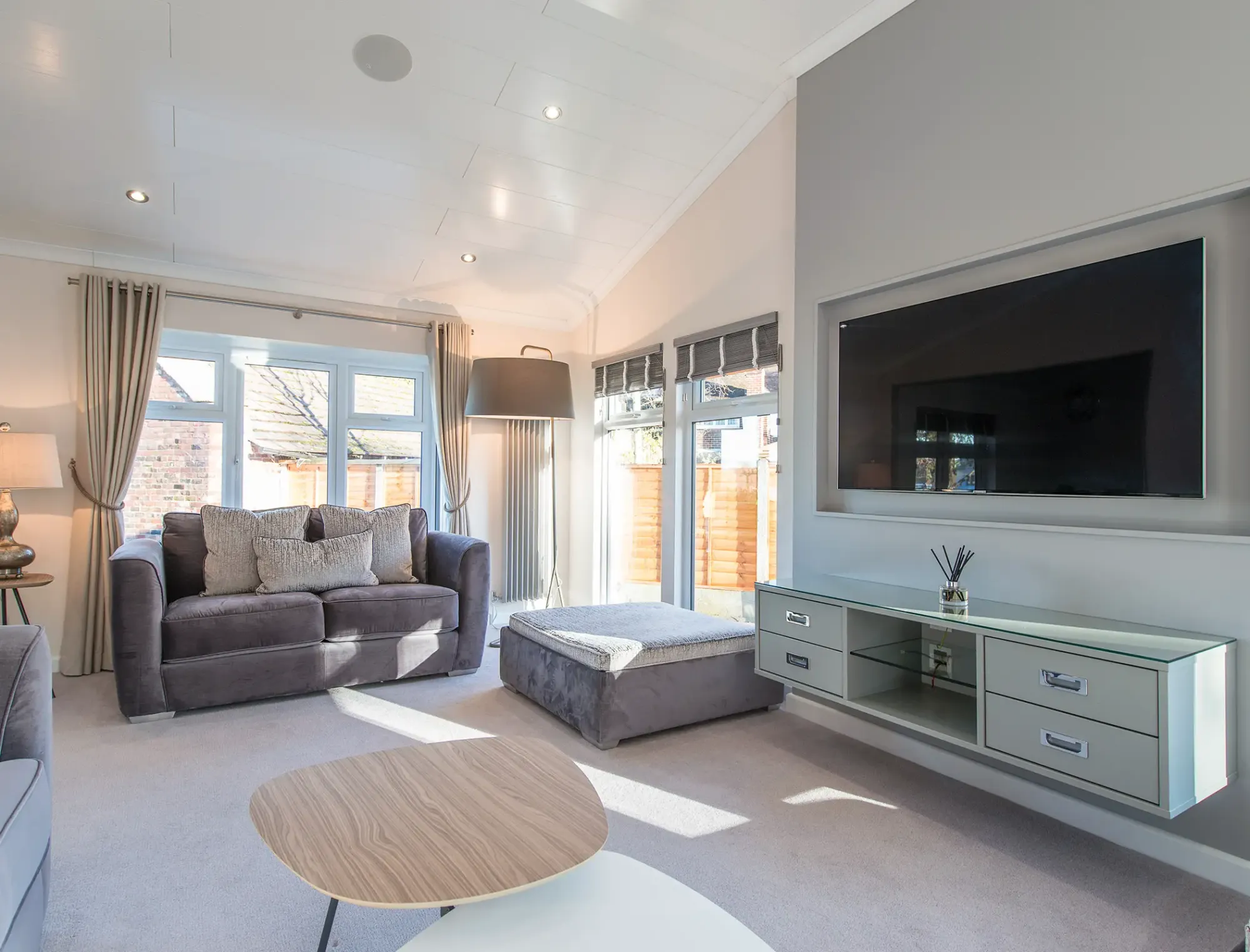 AT: You have an Arighi Bianchi showhome. How did this come about?
GR: From day one our interior design team has worked with Arighi Bianchi in Macclesfield to source beautiful, contemporary furniture and all the finishing touches like light fittings, lamps, cushions and curtains – even the bed spreads.
If there is something in the home that people don't like – we just send them along to meet with the Arighi Bianchi staff and organise a swap. It really is that simple. To celebrate the great relationship it seemed only fitting to name one of our homes after the famous Macclesfield furniture retailer.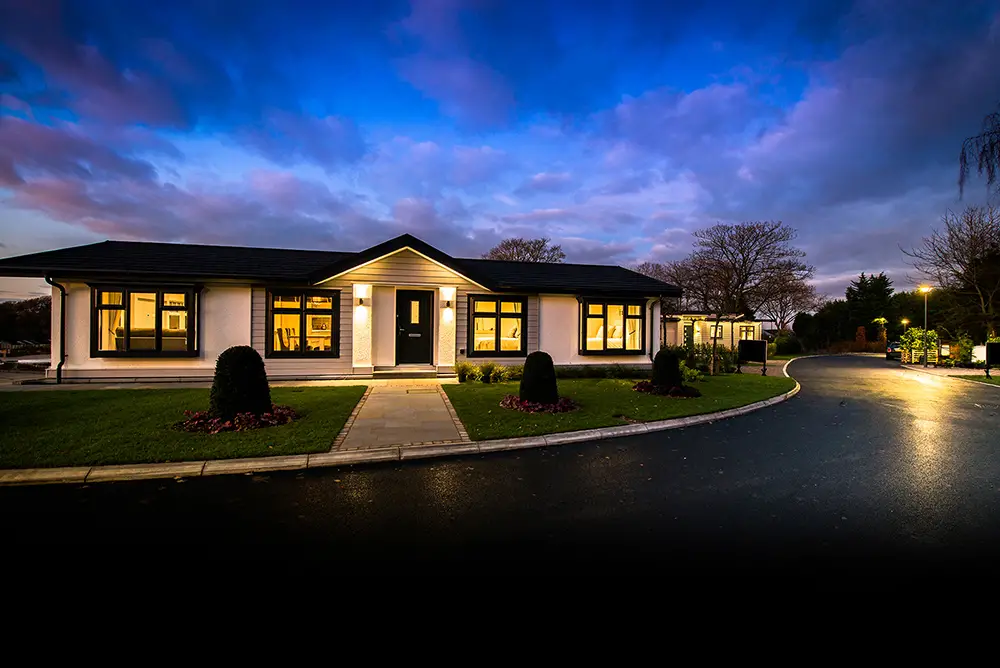 AT: What makes Willowpool stand out?
GR: That's a difficult one to answer but for me it would be the setting which is beautiful. The development, which is private and gated, enjoys a real countryside feel but we also invested heavily in the landscaping and design of the site which also has a large pond and lots of open space.
I love spending time there, it's really peaceful.
You can find out more about Arbor Living's Willowpool development, call 01625 586 705 or request a brochure here. Willowpool will also be open to view on Easter Sunday and Easter Monday from noon until 4pm.
Comments