England's highest mountain was little more than a hop, skip and a jump for Loreto Prep pupil Seren Short.
The super-fit seven-year-old climbed Scafell Pike to raise £400 for Loreto Rumbek, a sister school to the Altrincham school in South Sudan.
Starting with mum and dad from Wasdale car park, Seren climbed the six-and-half-mile, 3,210-feet peak in three hours and almost skipped down in an hour and a half, much quicker than the guide books suggest is the norm.
Mum Sonia said: "She and her dad left me behind. She was almost running up the hill and they simply went off into distance going down."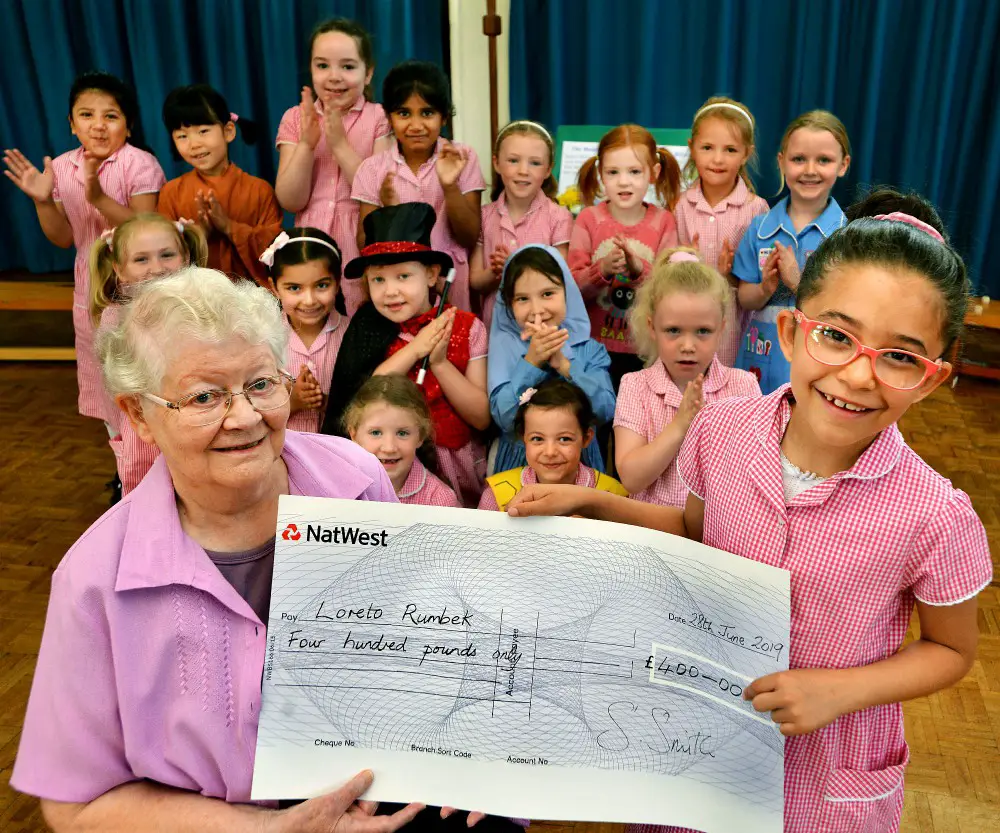 However, it wasn't child's play according to Seren: "I did feel very tired and at times I wanted to turn back but I wasn't going to let it beat me."
Seren is pictured with Loreto Prep Chair of Governors Sister Jacinta, who said: "I couldn't have done it when I was seven and I certainly couldn't do it now.
"But what a wonderful little girl, we are so very proud of her and her efforts will help feed and educate the young ones in South Sudan."
Comments