Christmas is the busiest time of the year at this family-run farm – and for good reason.
We take a trip to Dunham Massey to learn more about their home-reared meat and wonderful vegetables – and why it's so important to know where your food comes from. Sue Jones, who runs the farm with husband Mark, told us more.
ALTRINCHAM TODAY: So tell us a bit about Little Heath Farm Shop – can you give people a potted history?
SUE JONES: Little Heath Farm is on the National Trust Dunham Massey estate, and has been farmed by the Jones family since 2003. The farm shop is run by myself and the family and open every day from 10am to 5pm. We are passionate about sustainable farming and this reflects into the taste and quality of our meat and the local produce we sell.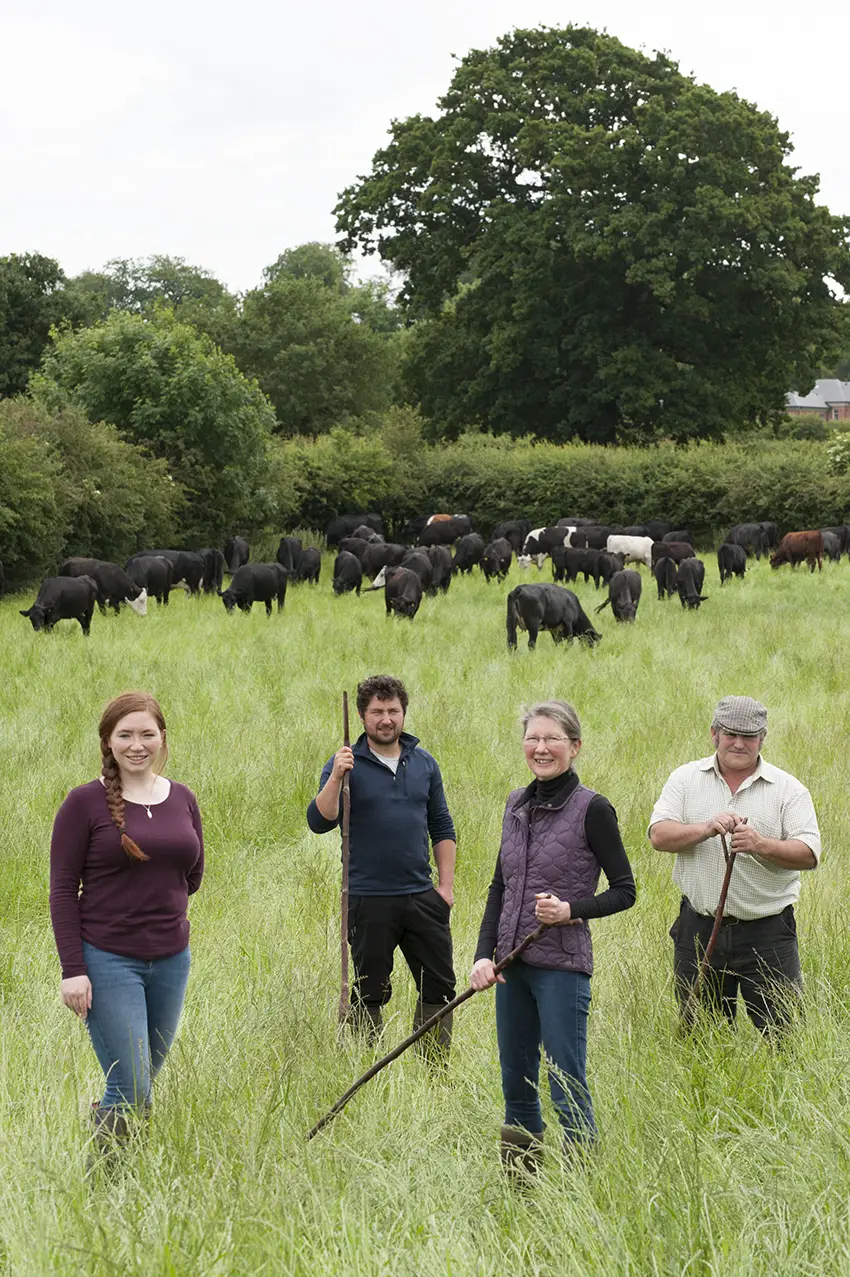 AT: Can you introduce us to the family here on the farm?
SJ: Mark and myself took on the tenancy in 2003 with our two children, Tom and Sarah. I work on the farm and manage the farm shop. Mark has always been passionate about farming, innovatively finding ways to improve the farm and is very hard working. Now grown up, Tom works on the farm and has started a catering business using home reared meat from the farm. You can meet him and taste delicious Angus burgers and proper pork hot dogs at Dunham Massey Christmas Lights this winter. Sarah works as an Environmental Consultant in Agriculture and is using her knowledge to create and maintain habitats for wildlife on the farm. Our ambition is to help the public feel more connected and confident about where their food comes from and champion sustainable agricultural practices.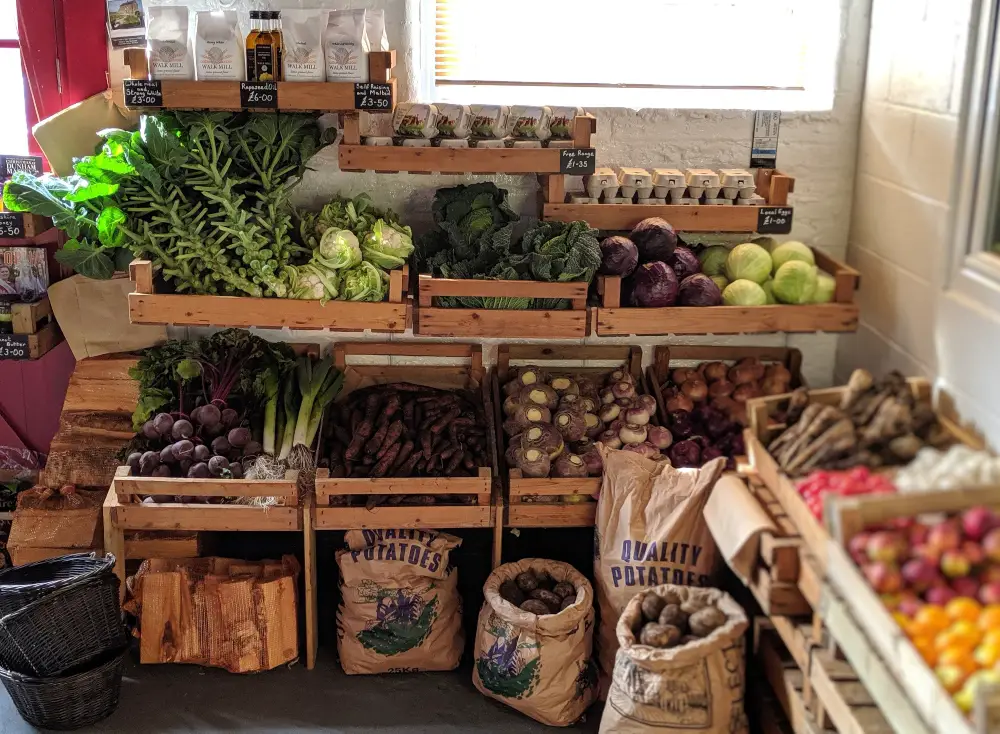 AT: What meat can people buy in the shop?
SJ: Our own home reared grass-fed Aberdeen Angus beef, pork, gammon, bacon, lamb and Dunham Massey venison, and we make on the farm homemade pork, beef and gluten-free pork sausages, beef, pork and lamb burgers, and cured gammon and bacon. We're also selling farm fresh turkeys at Christmas.
AT: What other local produce can people buy in the shop?
SJ: Seasonal, local fruit and vegetables are available throughout the year but that means stock will vary from month to month. In winter this is usually means all the fantastic root vegetables, carrots, parsnips, swede, turnips and classics such as sprout trees grown on local farms. We are proud to support lots of small farmers and producers, stocking local glass bottled milk, cheese, butter, cream and yoghurts, honey, sticky toffee puddings, chocolates and chutneys. We know where all the food comes from, and can tell the story about each business.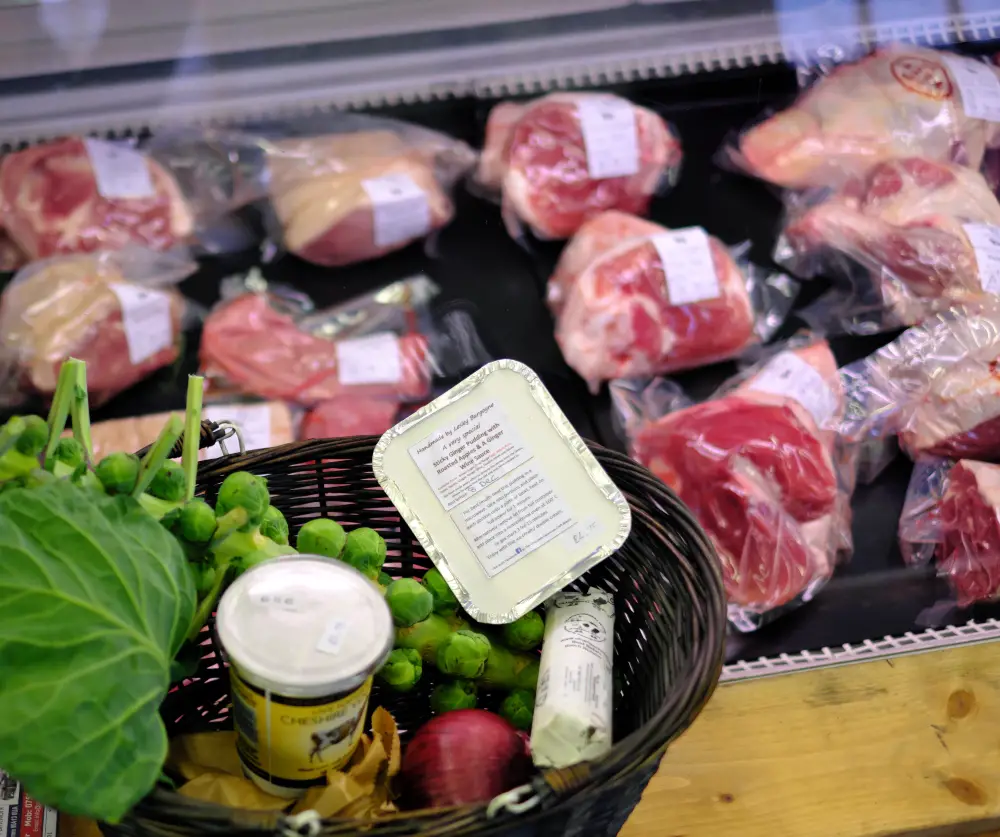 AT: How important a time of the year is Christmas for you, and what seasonal produce do you sell?
Christmas is busy for everyone but especially on the farm! We sell everything you need for a delicious Christmas dinner. For many years we have been helping customers taking the stress out of Christmas dinner food shop by creating bespoke Christmas orders of meat and vegetables. It can include anything from turkey to chipolatas to rib of beef or sprouts. Customers pre-order at the farm shop and collect in the days running up to Christmas from our farm, no trolley wars, only delicious food! It's great to see families picking up their festive meats and vegetables together and really connecting with where that food has come from.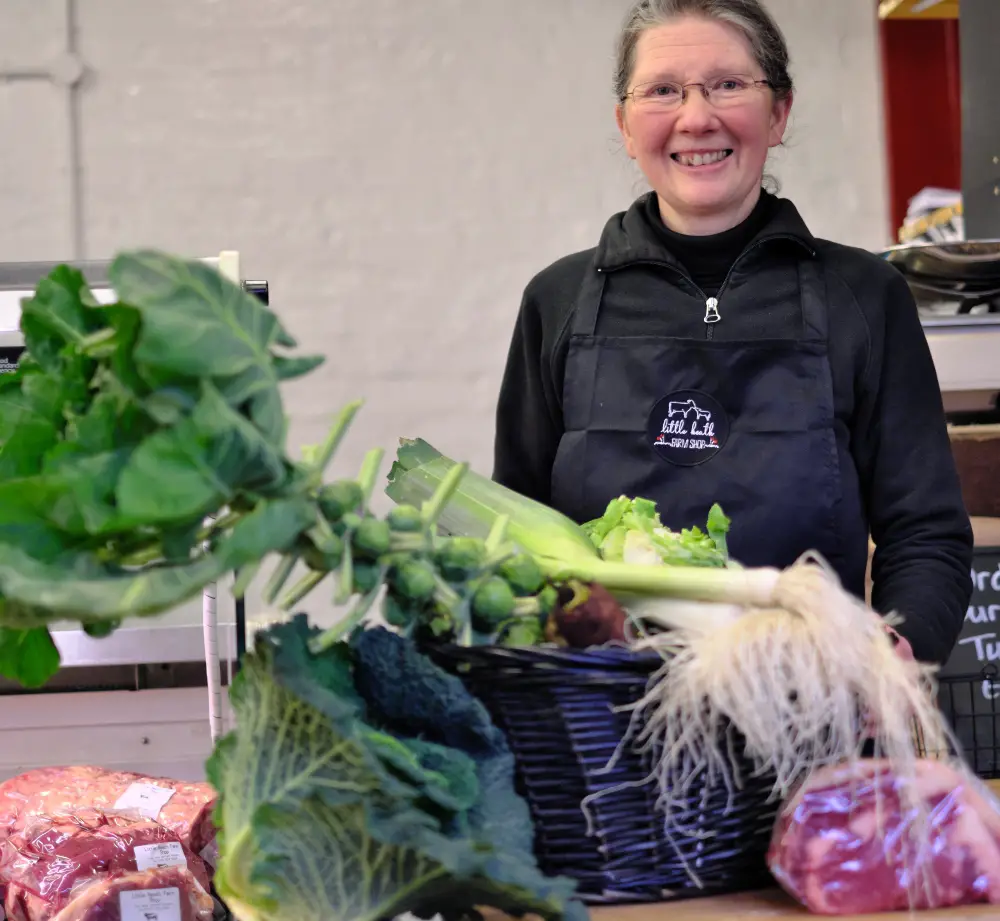 AT: Why would you say it so important to know where your food comes from?
SJ: Knowing where your food comes from helps reduce the disconnect many people feel with their food and the nutritional value it provides. Understanding where your food comes from helps to all to appreciate their food and waste less, we believe in less but better quality. Shopping around doesn't normally cost more and there's always lots of options for different budgets and were always happy to share cooking tips and advice.
As farmers of beef we can explain all about our sustainable farming practices and demonstrate how we reduce our carbon footprint and how we encourage nature on farm, something we don't feel comes across in media coverage. We are a Nature Friendly Farming Network member. We're really happy to answer questions about the farm when customers ask us questions at the farm or on social media
Little Heath Farm is catering at Dunham Massey Christmas lights until December 30th.
Little Heath Farm Shop, School Lane, Altrincham WA14 4SE. Visit littleheathfarmshop.co.uk or follow them @littleheathshop on Instagram and Facebook.
Comments