Walking between the array of welcoming venues that make up Kings Court, the notoriety this part of town once achieved seems a particularly distant memory.
Today, the area around Kings Court could not feel any more different. Four years since Cheshire Tap's arrival, it can now genuinely claim to be a self-contained, one-stop night-time destination.
Indeed, within crawling distance of each other you have complete night out: the Tap remains a hugely warming and popular bar, then there's a quirky football-themed sports bar with a difference (Libero), a specialist gin bar (Gin Can…), a halfway house between an off licece and a tap room (Batch Bottlestore) and the longest standing tenant here, the ever-reliable Kings Cafe. You can even hire a venue here for your own celebration (Ivy League).
We took a trip down to the 'new' Kings Court to speak to Chris Joyce, the manager of the Cheshire Tap, Gin Can… and Ivy League, and we also caught up with Libero owner Paul Rooney and Batch Bottlestore's Chris Bardsley.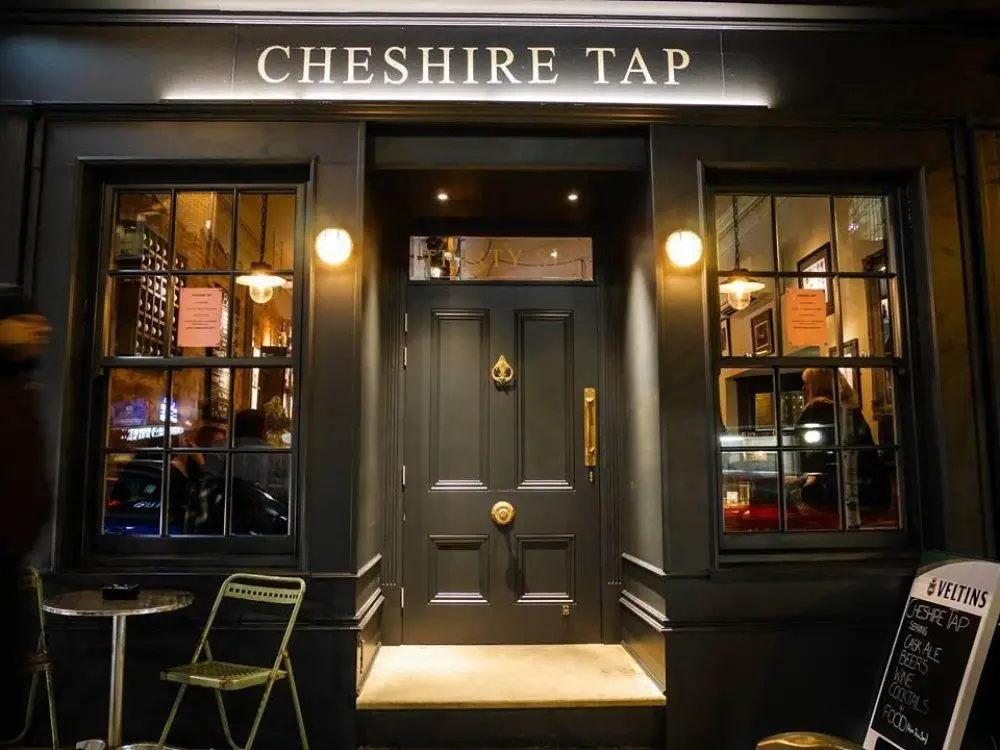 Cheshire Tap
"Kings Court has definitely been enjoying a renaissance, and there are more and more people coming and seeing how much it has changed," says Chris.
"Our aim with Kings Court has been have a number of venues that work well together but have their own individual twist.
"The Cheshire Tap has been integral to the rejuvenation of the courtyard. We're four years old this December and we have a great reputation with customers travelling from all over for a great day or night out."
Follow @cheshiretap on Facebook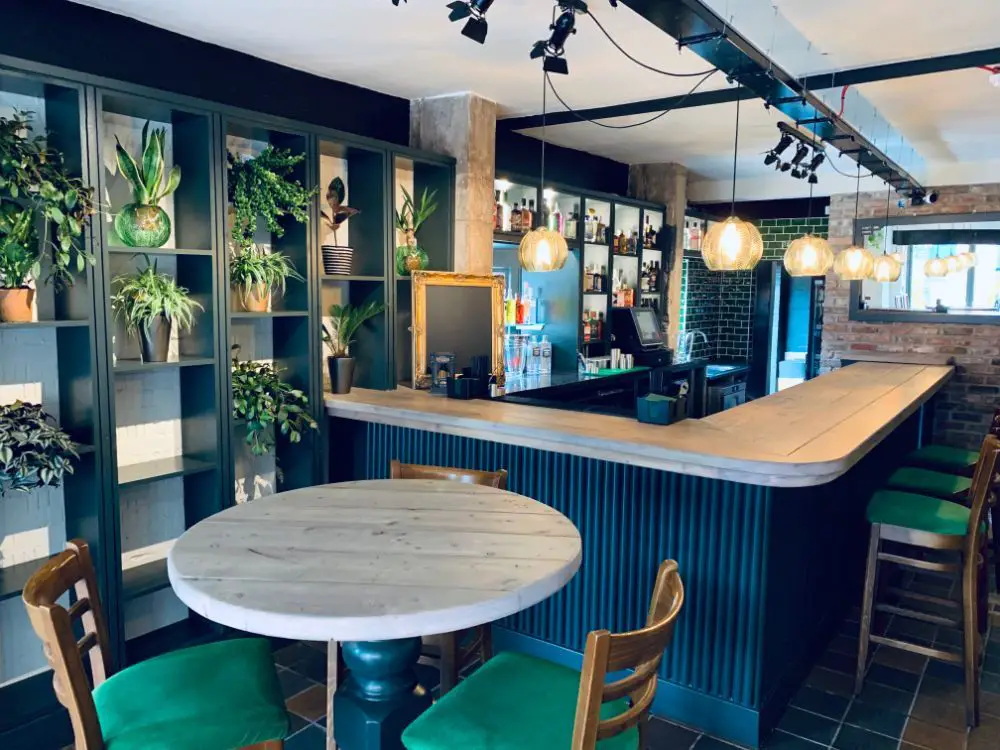 Gin Can…
Chris says: "As the name suggests, Gin Can is a specialist gin bar – Altrincham's only one. It serves a huge range of bespoke gins from all over the world – and even some from Timperley. It offers a different atmosphere from your stereotypical bar – a more chilled-out atmosphere where you can talk and enjoy some of the best gins and mixers there are."
Follow @gincanbar on Facebook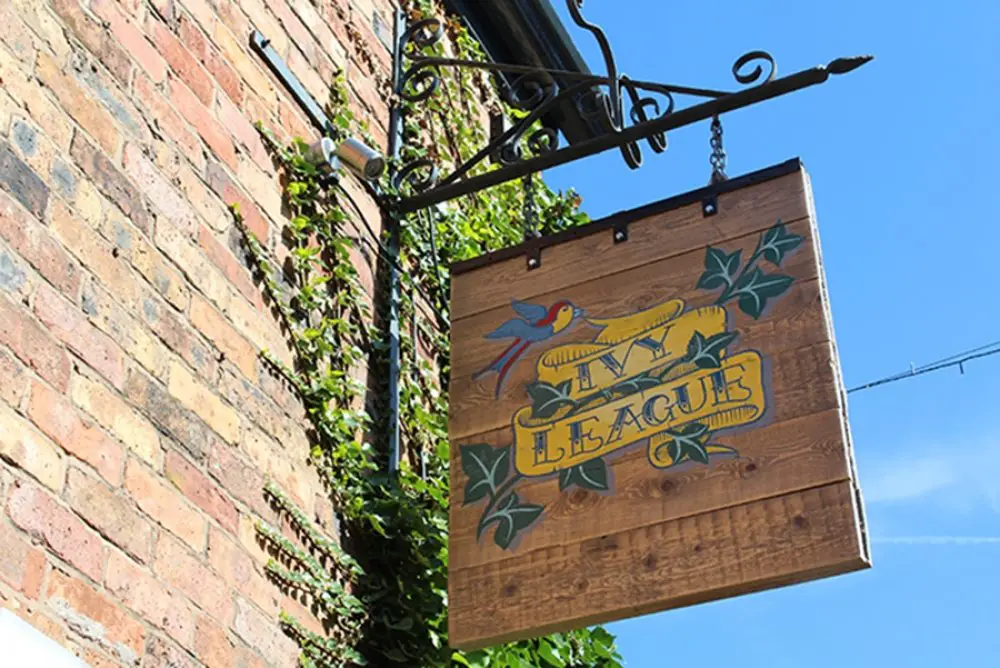 The Ivy League
Chris says: "A true one-off venue which can cater for any function you require and spread over two floors with a 100-person capacity this standalone venue offers a fully stocked and staffed bar on the ground floor with a dance floor and ample seating area. Alongside all this the venue comes with its own PA and lighting system. So whether it's a wedding, company party or birthday, we can do it all."
To book The Ivy League, call 0161 929 7810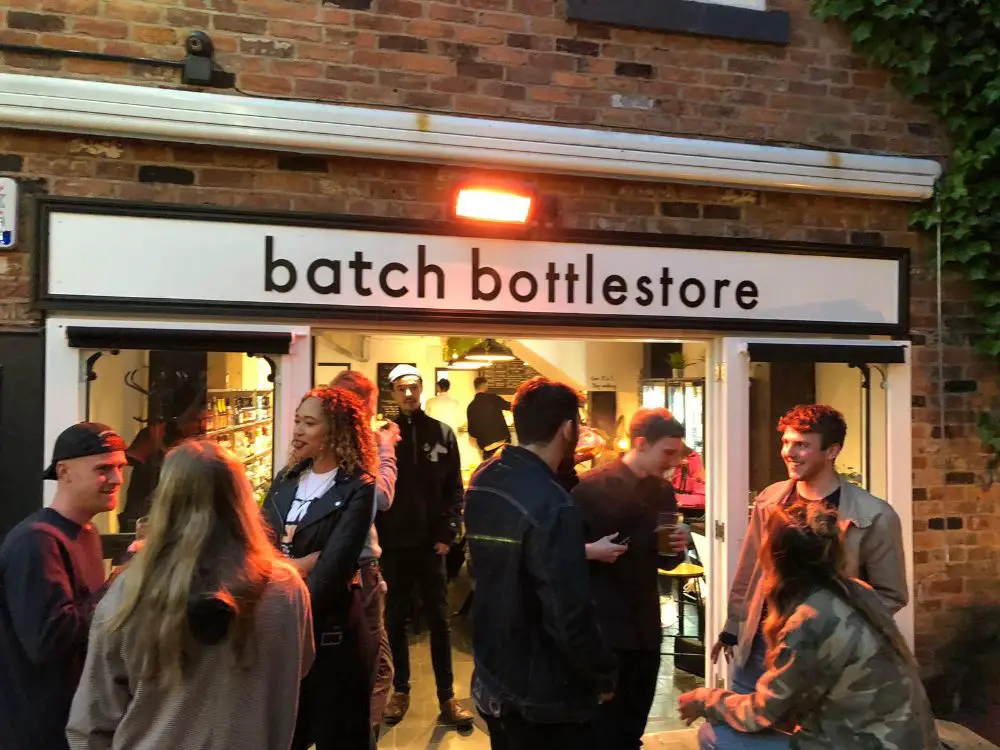 Batch Bottlestore
Co-owner Chris Bardsley says: "We are operating half as a bar, and half as a shop, as well as a taphouse. The way I describe it, we're a posh Bargain Booze with tables! People can sit in and drink beer, or indeed wine and gin.
"We're just a nice place to come and relax in, people take beers home, people just sit and have a nice time – nothing too mad, and nothing too intense. A lot of the beers are pretty specialist. The vast majority are one-off brews as well, so once they're gone they're gone, and they won't be coming back again. Kings Court is great. The communal courtyard is amazing. We get loads of regulars now, but we're seeing new people all the time which is great, too."
Follow @batchbottlestore on Facebook and Instagram, @batchbottlestor on Twitter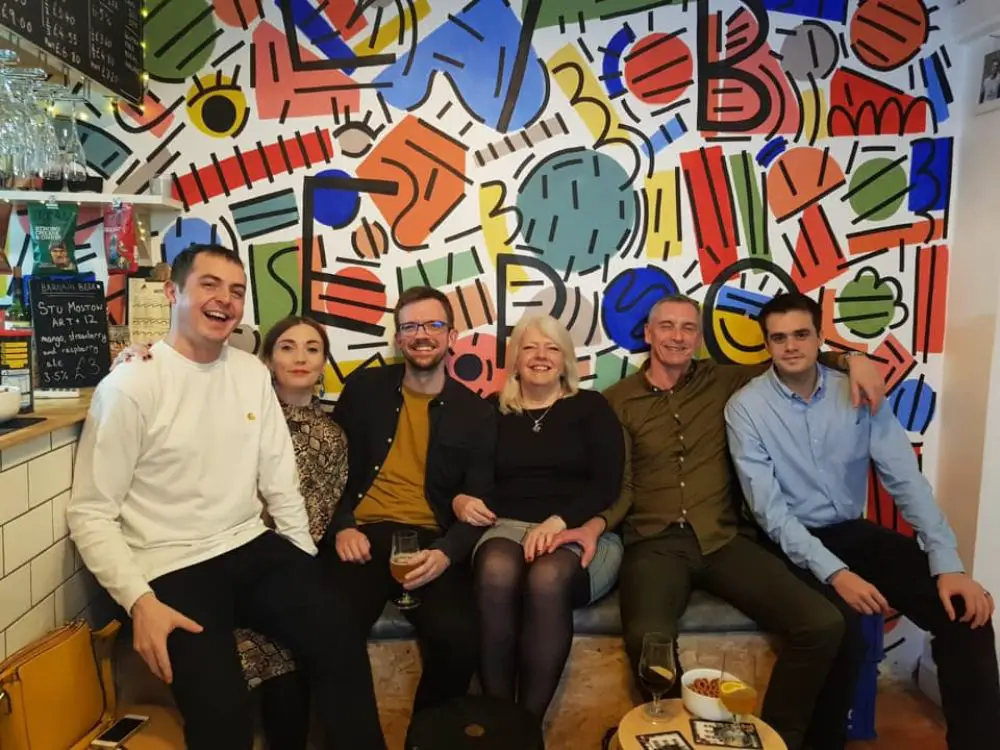 Libero
Co-owner Paul Rooney says: "I don't like to use the term sports bar, but it's a niche North American/European-style sports bar type thing. The idea came from travelling around North America and Europe and visiting dive bars, if that's the right word. There's literally nothing in the UK that does craft beer with football. Sports bars and football fans in general can get a bad reputation but we're going for something different.
"There's a real living room feel about it, which is its charm I think – you can't really go anywhere in here without getting into a conversation with someone. I think the good thing about it is that we get fans from all clubs – so for instance, last night Liverpool were playing and you had City fans, United fans and Liverpool fans all in together, chatting and taking the piss out of each other but in a way that there's never going to be any trouble like you would see in a regular sports bar.
Follow @wearelibero on Facebook, Instagram and Twitter
Kings Court, Railway Street, Altrincham, WA14 2RE
Comments