Altrincham has once again bucked the national trend with a marked rise in footfall – as a range of local businesses reported their best year ever.
While the average decline for other UK market towns was -3.8%, Altrincham grew footfall in 2019 by 3.1% year on year.
The independent data, from footfall experts Springboard, maintains Altrincham's sustained growth over the last five years, a period when vacancy rates in the town have also fallen from 19.4% to 8.6%.
The figures have been backed by some of the town's businesses, who have each recorded their best trading figures to date.
Martin Duff, from Randalls Jewellers which has recently opened a second store in the town centre, said: "We have been located on Altrincham's high street for 10 years and 2019 was our best trading year so far."
Louise Duerr, from GIFT+HOME on George Street, added: "2019 has been our most successful year – 2018 was great, but I'm delighted that the last 12 months pipped it by 3%."
And Paul Dey, co-owner of King's Court, which houses a number of bars including Cheshire Tap, Gin Can, Batch Bottlestore and Libero, said: "King's Court has for a long time played a key part in the town's day and night time offer, and in 2019 the fantastic businesses there have gone from strength to strength, the Cheshire Tap particularly has had its busiest year so far."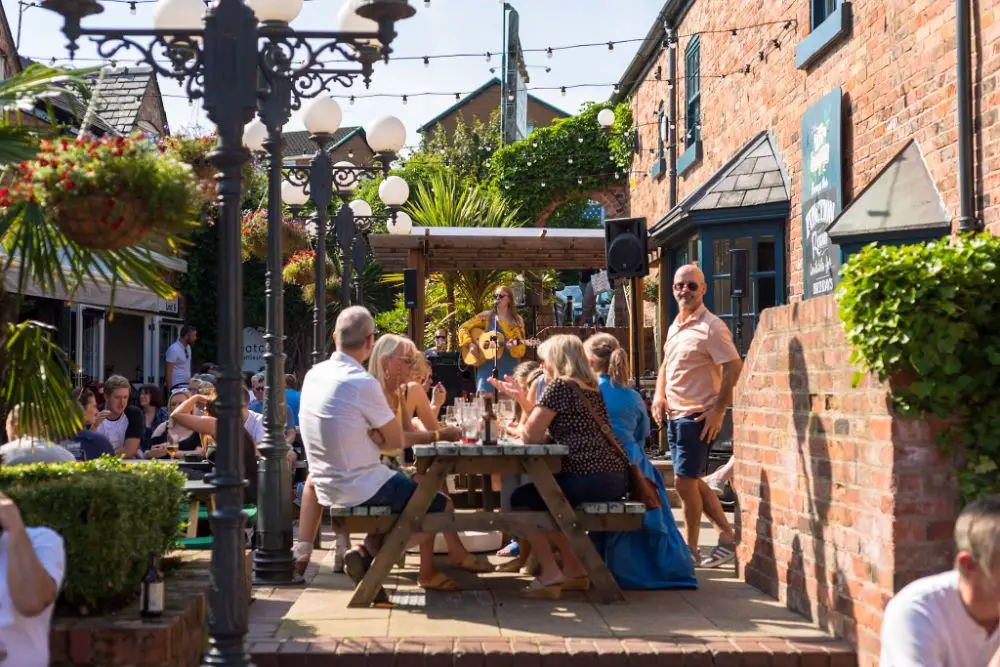 Elizabeth Faulkner, Altrincham BID Manager, praised local business owners for "investing so much energy, time and their talent into the town, going above and beyond to deliver great customer service and unique experiences".
She added: "Altrincham also has a community that understands the importance of supporting their high street, using local businesses where possible. They also give their time by getting involved with community projects and events.
"It continues to be a really difficult time for the high street, and we are very aware of the challenges being experienced by many. With an incredible amount of passion and partnership working, Altrincham has managed to buck the trend by achieving positive footfall results."
Diane Wehrle, Marketing and Insights Director for Springboard, said Altrincham has been the top performing town in its Market Town Index over the past five years. "It is a great achievement," she said.
Comments