A pay-by-the-hour nursery in Altrincham is planning to open a second facility after experiencing a spike in demand for its flexible childcare – despite being forced to reopen eight weeks after its competitors.
Keep Fit Kids, an Ofsted-registered day nursery which was launched by experienced childcare practitioner Hayley Murphy in 2017, is located inside Total Fitness on Denmark Street.
And its setting within a fitness centre meant it had to wait until the government gave the green light for gyms to reopen in late July, rather than June 1st, when restrictions were lifted on nurseries.
"I understood the situation but it was really frustrating," says Murphy, who didn't charge parents throughout the closure.
As Murphy wasn't able to furlough all her staff through lockdown, she had to let three staff go. But she has just recruited another four for the autumn term and is on track to get back to its usual numbers – 90 children a week, with 160 on the books altogether.
Keep Fit Kids' main point of difference is that it charges by the hour, unlike most nurseries which charge by the day.
And Murphy said: "I feel as though our flexibility is really well suited to the times now – if you're working from home and need a couple of hours hands-free to make calls or whatever, then drop them off with us. We're open from 7.30am to 6.30pm."
The nursery, which is about to branch out with a second setting in Middlesbrough, has had to adapt fast to keep up with Covid regulations.
There's now a separate sleep room for children who need to nap, and every child has their own storage box to ensure that nothing is brought on to site each day. Handovers are done via phone, and the facility has a deep clean five times a week. Guest visits are also now restricted to weekends.
Murphy added: "We believe that if a place is funded for a child so it should be just that, so if you receive a funded childcare place for your two, three or four-year-old, we won't charge a top-up fee.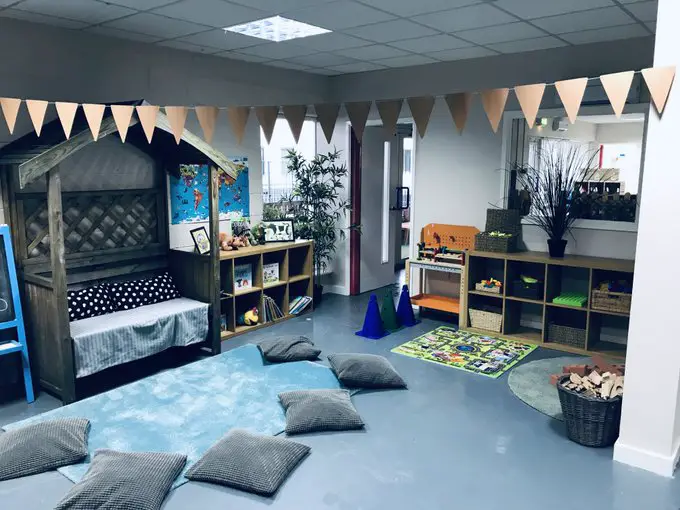 "We also offer all our extra-curricular activities – including science, forest school, yoga, PE, tennis, language class and cookery classes – at no extra cost, completely inclusive. Swimming lessons are also offered weekly and run by the Rebecca Adlington swimming school at Total Fitness, and these can be booked and paid for directly and we'll just take the group along to their lesson when needed."
Keep Fit Kids Day Care & Creche Ltd, Total Fitness, Denmark Street, Altrincham, WA14 2DE. For more information, call Hayley Murphy on 07928 500 094.
Comments