The Hale-based grandmother of new Olympic mountainbiking champion Tom Pidcock has relived the moment he won gold in Tokyo.
Tom made history as the first athlete for Great Britain to pick up a medal of any kind in the mountain bike racing, and is so far one of Team GB's five gold medallists at Tokyo 2020.
For the 21-year old's most important race to date, Christine travelled from Hale to Leeds to watch the event with Tom's girlfriend and parents.
When her grandson emerged victorious in the early hours of the morning, pipping favourite Mathieu van der Poel to first place after an early fall, the family were jumping for joy.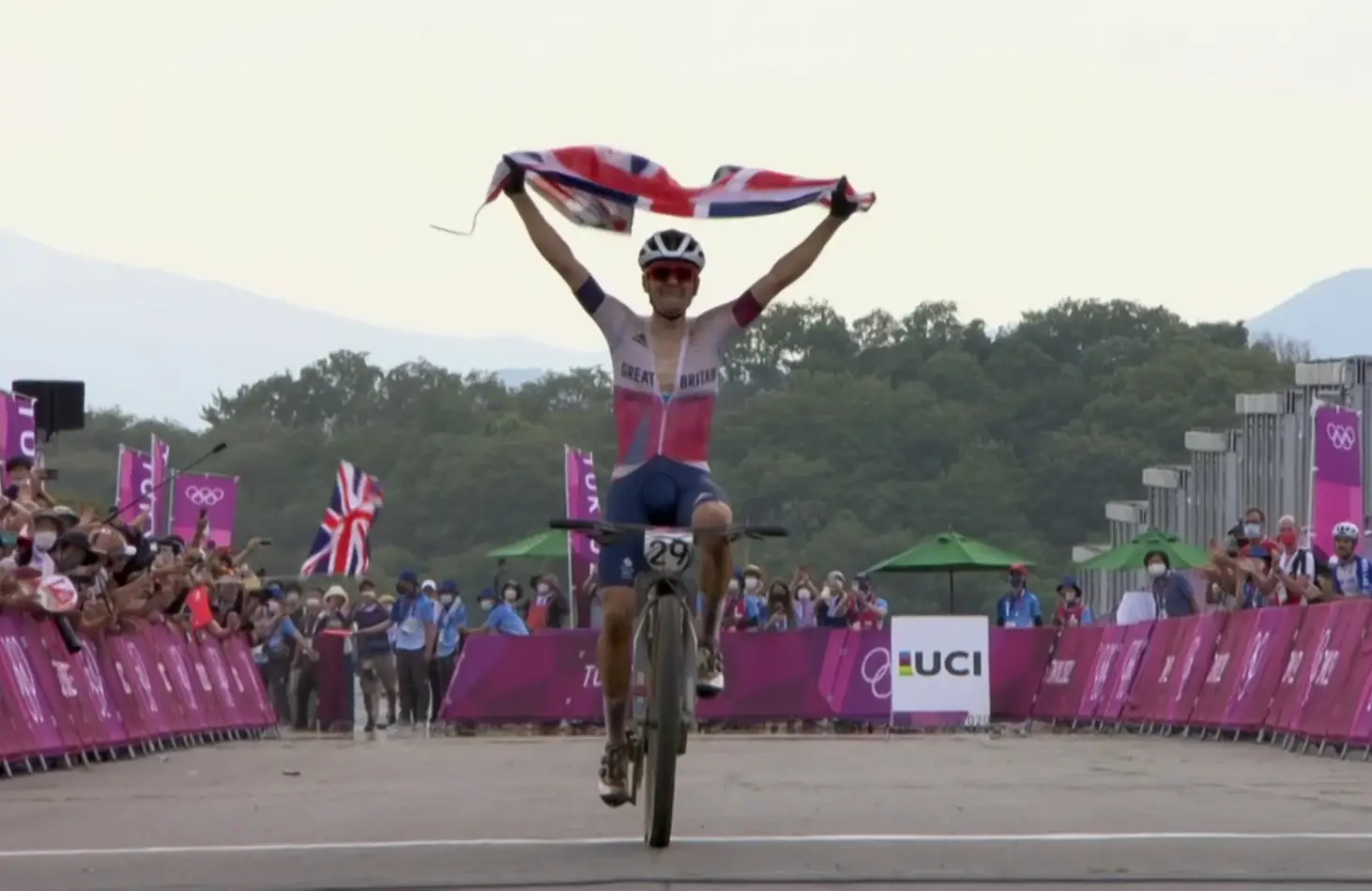 Talking to Altrincham Today about a week she'll never forget, Christine said: "It would have been wonderful to have been there… I've had a lot of emails from friends saying they didn't realise he was at the level he is at."
Although born and bred in Yorkshire, Tom has a number of family members who come from Altrincham.
As well as his grandmother, Tom's father, Giles Pidcock, was born in Altrincham, went to school at Altrincham Grammar School for Boys, and was a loyal member of Seamons Cycling Club.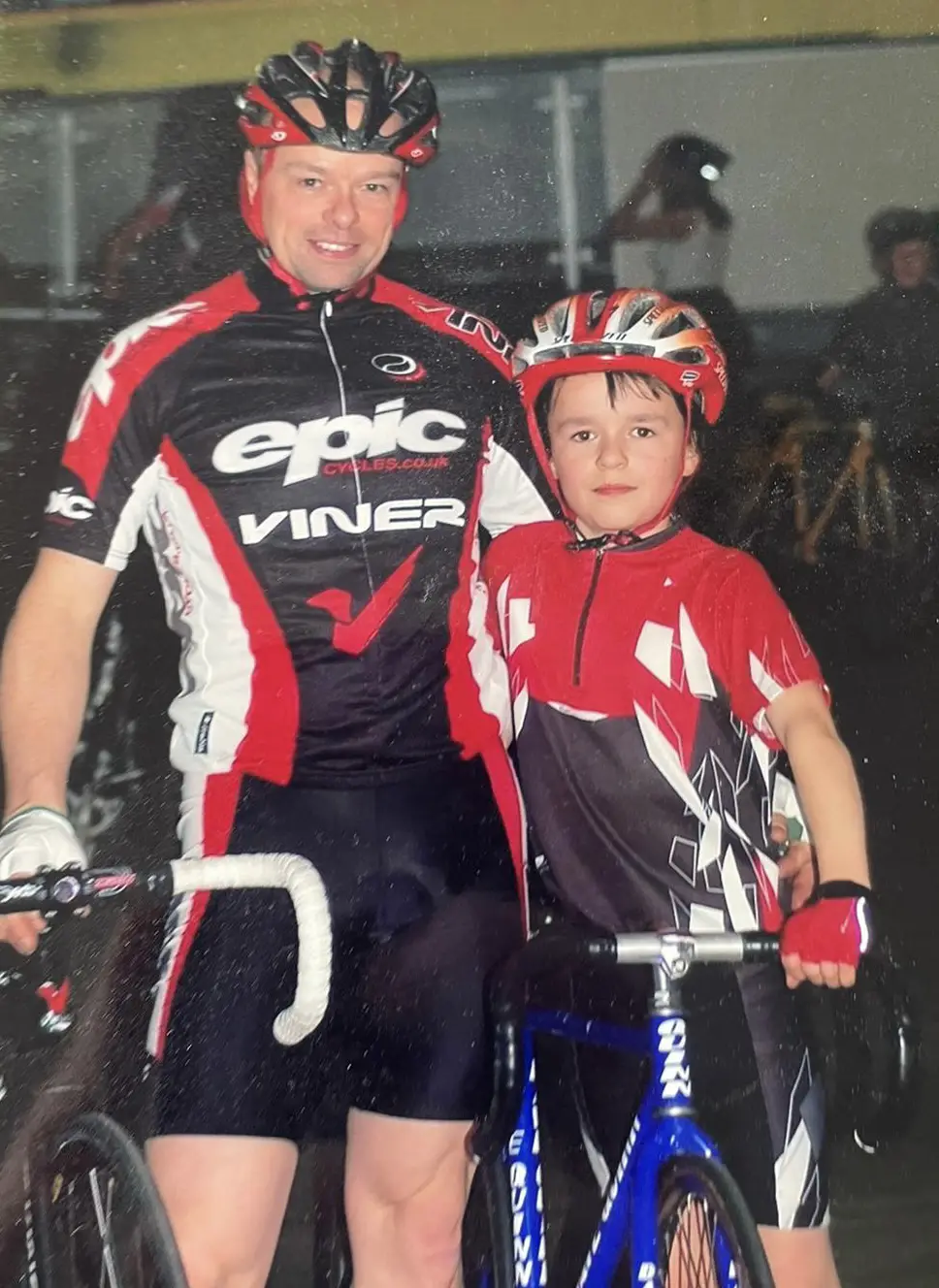 "Tom mainly stays in Andorra or goes back to Leeds now, but he used to come to Altrincham for Christmas Day all the time, even though he would often have cycling commitments on Boxing Day," added Christine.
Even though Christine is used to watching her grandson compete in major competitions on television regularly, she admitted there were a few unnerving moments throughout Monday's race.
"I've watched him in a lot of races and on television, so it didn't seem that much different. The race however was always hair raising, there were a couple of times where I had to put my hands over my eyes!"
One individual she thanked heavily was Tom's coach, who Christine said was like a 'second father' to him.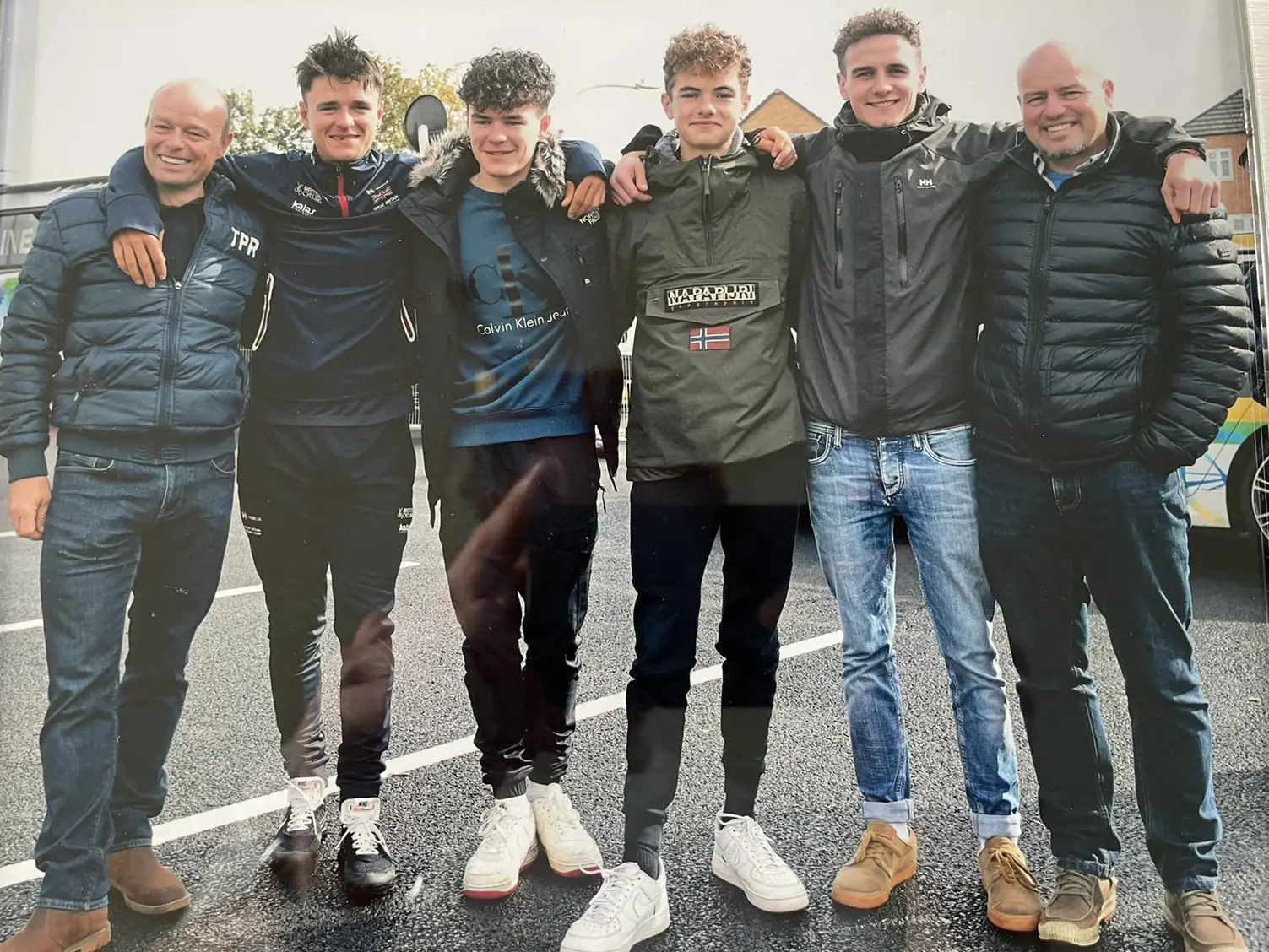 "His coach has been absolutely fantastic. When he gave him a hug, everyone was in tears."
Sporting success seems to run in the Pidcock family. Justin Pidcock, Tom's uncle, won bronze for Britain's hockey team in the Kuala Lumpur Commonwealth Games in 1998.
"His uncle should have made the Sydney Olympics for hockey as well but he did not make it because of injury. Justin even said to me that Tom's now upped the family competition to gold now!"
Tom arrived back from Tokyo yesterday and plans to travel back to Leeds to celebrate his achievements with the whole family.
"It's his birthday on Friday but what do you get for an Olympic gold medallist now!
"We'll have a party for him when he gets back, which will be a great way to celebrate."
Comments