Part of the historic Linotype Works building in Altrincham has been saved from demolition.
The Engine House and chimney base of the former Linotype Works on the Bridgewater Canal near Broadheath has been granted grade II listed status by the Department for Culture, Media and Sport.
The decision means the owners will now have to apply for Listed Building Consent if they wish to demolish the listed building.
Earlier this year owners of the historic building, Morris Homes, had applied to demolish and rebuild the unlisted canal-side Engine House as part of their wider redevelopment of the site, which is a designated conservation area.
In response to the threat of demolition, a listing application was submitted to Historic England, which has now been approved.
The Engine House and nearby Chimney base are now considered to be of high historic significance and suitable for conversion rather than demolition.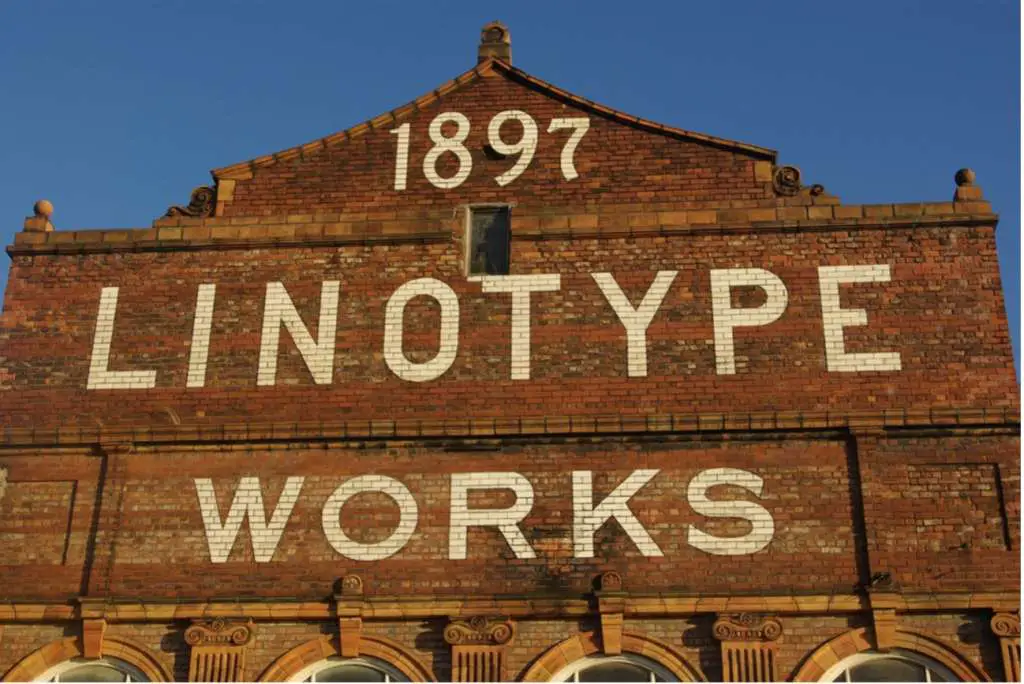 In their assessment report, Historic England recommended listing on grounds of the buildings' architectural interest, saying:
"The design and architectural display of the large engine house and adjacent chimney base, particularly the quality of the terracotta detailing to both the exterior and interior of the engine house;
for the inclusion of the works name and date on the principal north façade of the engine house, underlining the building's integral role in the public view of the complex across the Bridgewater Canal;
the interior of the engine house retains original decorative wall tiles and a travelling crane in addition to the terracotta detailing;
the buildings were designed by the renowned Stott & Sons who were employed as company architects, designing both the industrial complex and estate village for the workers, and who have a number of listed industrial buildings to their name including Grade II* cotton mills."
The Linotype Works was an extensive manufactory established in 1896 on a 30-acre site next to the Bridgewater Canal in Broadheath Industrial Park, Altrincham. The Linotype was a revolutionary printing machine that could produce an entire line of metal type at once, hence the name line-o'-type.
Formerly part of the Linotype Works, the Engine House and chimney base was built by the Linotype Company in 1897 to manufacture the specialist typesetting machinery.
Linotype machines were used worldwide, and the company dominated the newspaper industry in the twentieth century. At the height of their success, they employed over ten thousand people and supplied machines to 63 countries.
The Engine House and chimney base are among the last remaining fragments of the Works. Other survivals include the impressive flagship Office building, also Grade II listed, and the Linotype Housing Estate which comprises 172 workers' houses built between 1897 and 1901.
The current owner of the Works has already built several new houses on the site and sensitively restored the Office Building.
Marcus Binney, executive president of SAVE Britain's Heritage said: "The engine house potentially has lovely views up and down the canal.  The developers have handsomely restored the main office building of this once vast factory and we encourage them to revert to their original plan of converting the engine house into apartments.  These could be the most spectacular apartments on the whole site."
Comments