Residents are being invited to a public consultation event to discuss the future of Albert, Chapel and Lloyds Courts in Altrincham town centre.
The event will discuss proposals for a regeneration programme from Trafford Housing Trust and will take place at Altrincham Town Hall on November 8th from 5pm until 7pm.
The main proposal would see the current homes demolished and replaced with new, energy-efficient homes.
An initial consultation in 2018 concluded that considerable investment was required to repair the homes – which were originally built in 1960 and now need significant structural and essential works, including repair to roofs, windows and doors, concrete walkways, guttering and communal areas.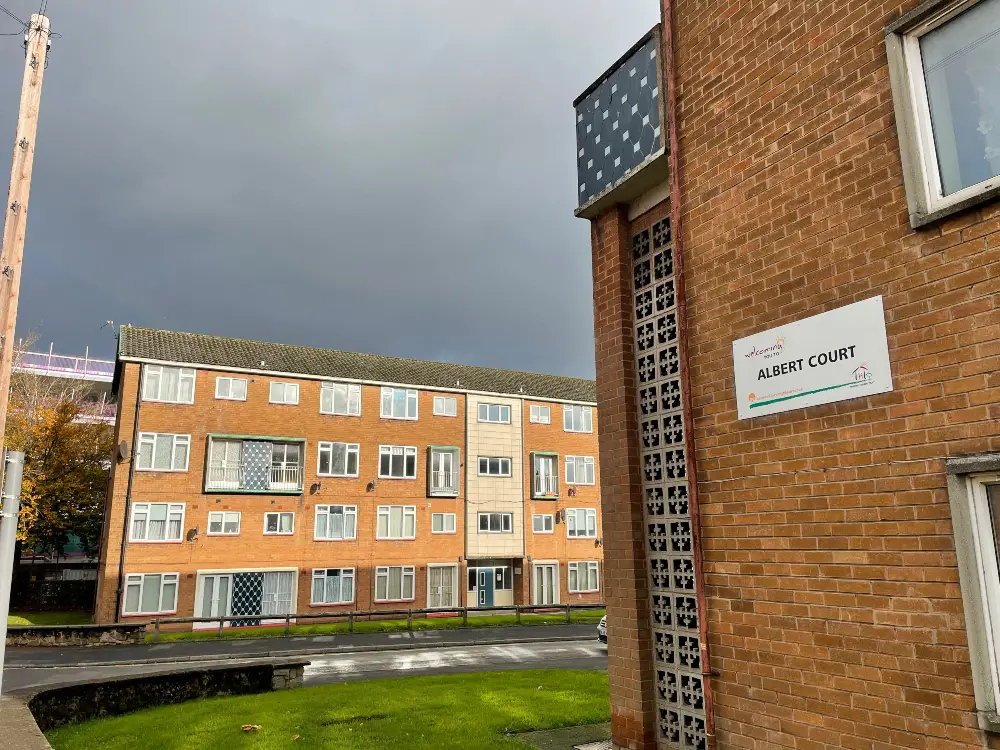 A residents-only consultation took place last Monday with residents from Albert, Chapel and Lloyds Courts.
Larry Gold, Chief Executive of Trafford Housing Trust, said: "We are at the very early stages of this project, and no decisions have been made yet on the future of these properties, so we wanted to gauge public opinion from the outset.
"Once we have gathered opinions, we will feed back to our colleagues internally before a further consultation on our revised plans will take place.
"The New Street development is a vital part of the regeneration of Altrincham town centre and plays a key role in upgrading the quality and choice of affordable housing in the area, so it is essential we gather all viewpoints before progressing our plans."
Comments