Trafford Council has agreed to increase crowd capacity at Altrincham Football Club ahead of this weekend's home fixture to Bromley.
The maximum attendance for tomorrow's game is expected to be around 2,500.
The news comes a month after restrictions were imposed on the J Davidson Stadium due to 'serious' health and safety concerns.
If the club can continue to improve the ground's safety, more curbs on attendance will be lifted by the Robins' next home game on 28th December.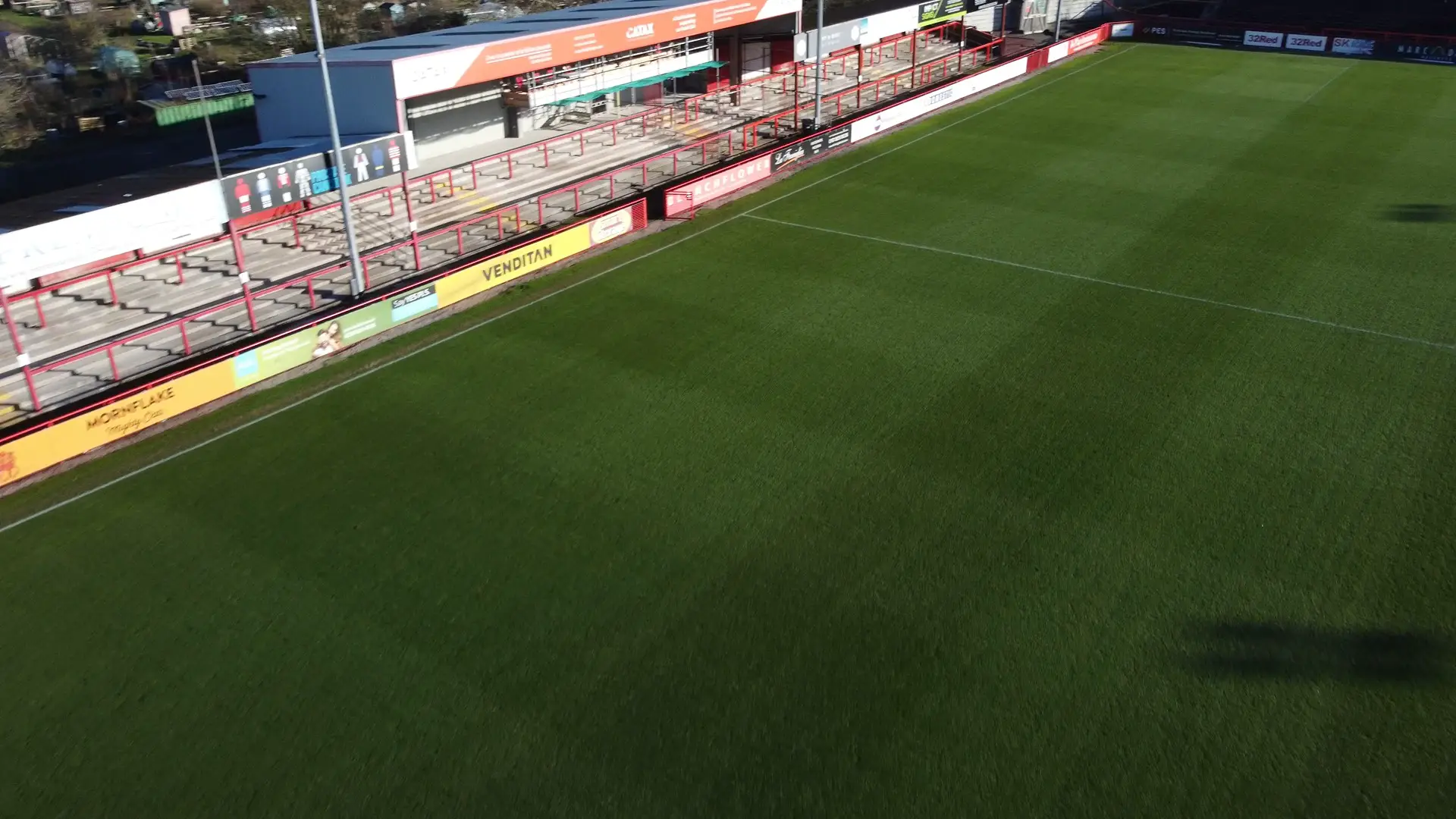 In a statement, Altrincham co-chairman Bill Waterson said: "We can confirm it will be higher than it has been for recent games at Moss Lane and that all areas of the ground will be open to spectators."
Waterson added he 'hugely appreciated' the "help, advice and cooperation" of the council to resolve the current ground issues.
In November a complaint was made against the club's highly awaited Fan Zone – a new food and drink area to help revitalise Moss Lane.
Trafford Environmental Health went down to assess the site while also undertaking a full review of the ground.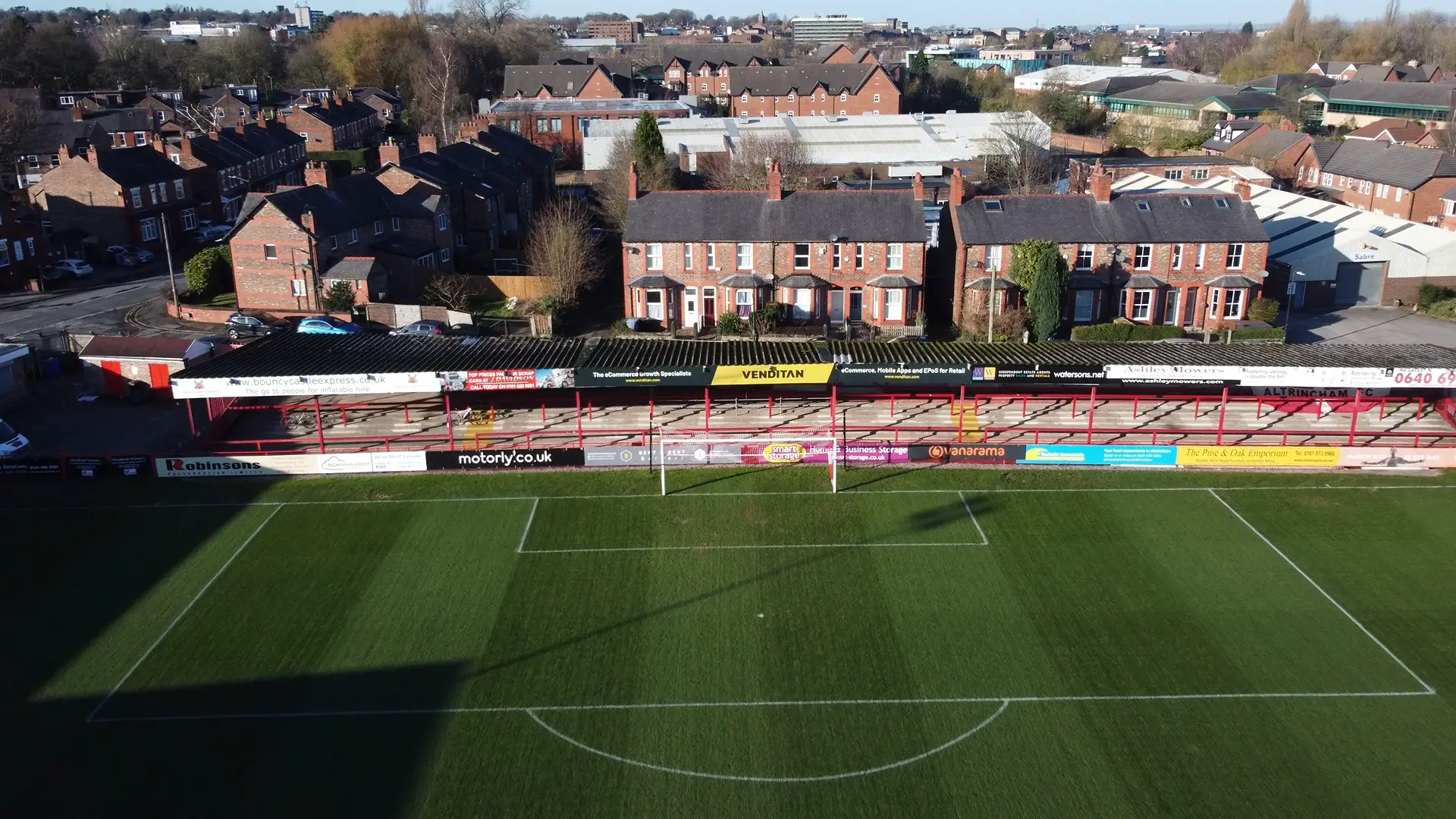 Inspectors found 'further significant concerns' with the stadium, forcing the club to close two entire stands – the Golf Road and the Popular Side – and slash its upper crowd limit from 7,873 to just 1,400 fans.
Andrew Western, the leader of Trafford Council, refused to list all of the ground's problems, as doing so would be "highly embarrassing" for the club.
Extensive repairs to the J Davidson Stadium have since been undertaken, with a structural engineer confirming both ends are now 'structurally sound'.
However, these initial improvements were not enough to increase capacity for Altrincham's last home fixture versus Southend United. According to Western, the reports from the club's structural engineer were handed in too late, and failed to leave the council with enough time to check the alterations.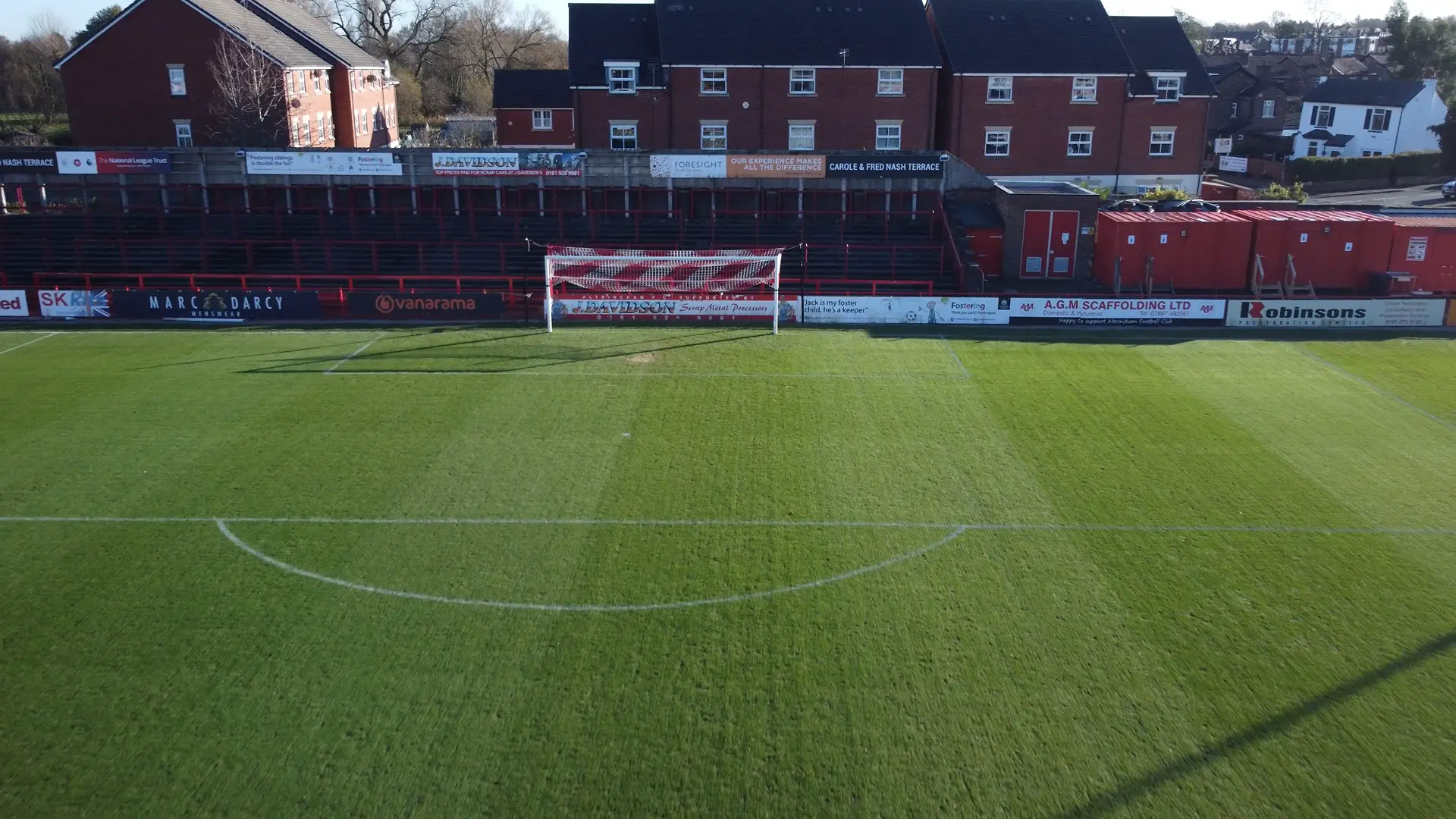 The council has stated this is not a political issue and expressed its desire at getting the stadium back up to full capacity.
At the start of the season local authorities signed off a certificate allocating the club a maximum capacity of 7,873. However according to both parties, this figure was based on historical and inaccurate data – with a new attendance limit expected to be agreed in due course.
Altrincham have recorded soaring attendances since the reintroduction of fans in May 2020, averaging gates of 2,200 this season – the ninth highest in the National League.
Restrictions over the last few weeks have shut out both budding and loyal fans, with many scrambling on social media for match-day tickets.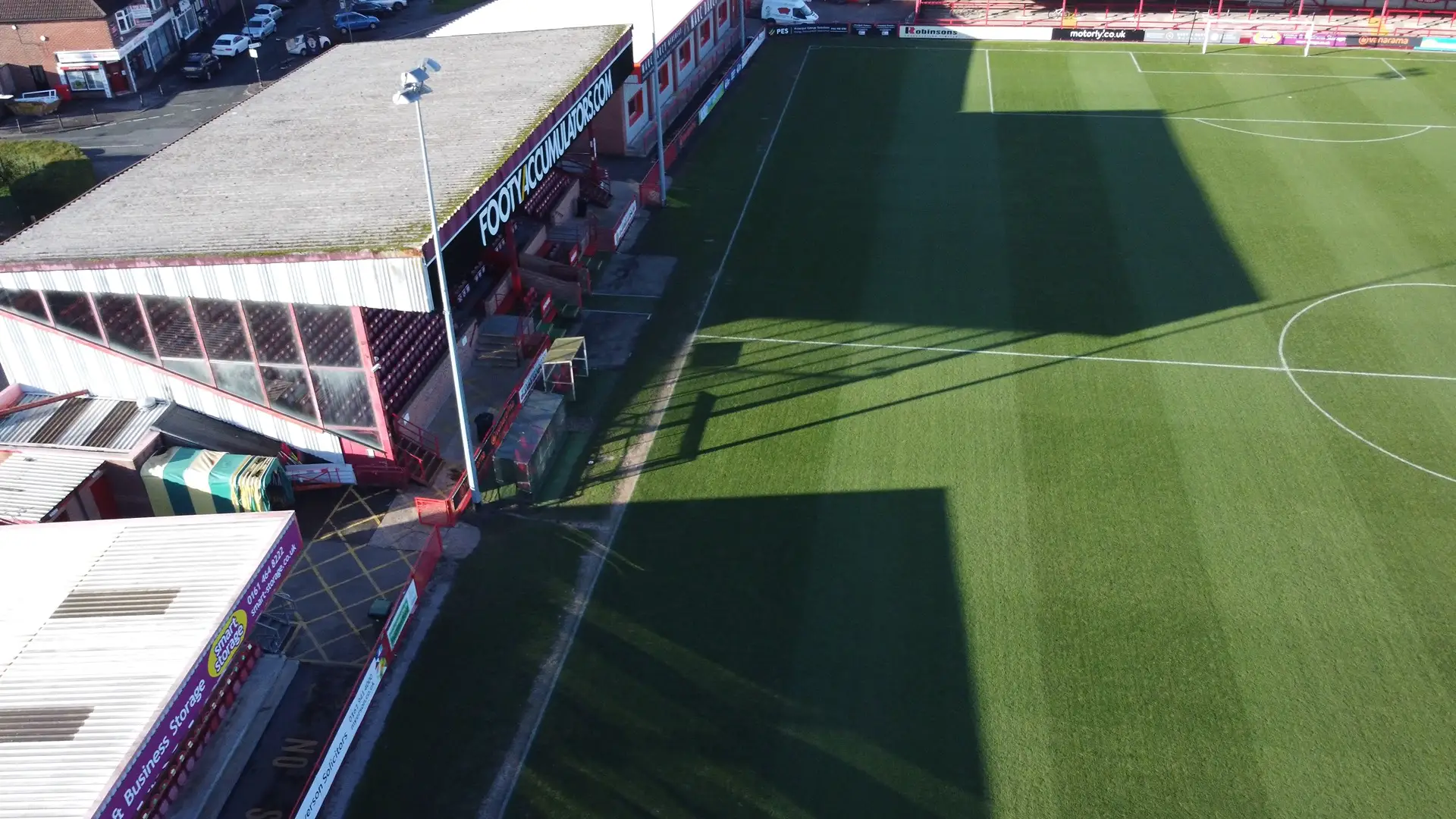 Further work will continue to take place at the J Davidson, including the removal of an old wall at the Chequers End and some final repair work on the Popular Side.
A spokesperson for Trafford Council said: "Trafford Council has held a number of positive meetings with Altrincham FC regarding the need to make safety improvements to the stadium to ensure the safety of supporters."
They added: "Altrincham Football Club's appointed structural engineer recently highlighted the safety improvements required at the stadium and the club have agreed to carry out the work in two phases. As a result, Trafford Council and the safety advisory group have agreed to increase the capacity of the regulated stands for the game against Bromley on December 11 when phase one of the work is complete."
Comments