Altrincham-based Little Clogs Holidays specialises in child-friendly holidays in Holland and Belgium.
We spoke to owner Laura Riley about why these two unheralded destinations are such a good fit for families.
ALTRINCHAM TODAY: Can you introduce Little Clogs Holidays to anyone who may not have come across you before?
LAURA RILEY: Little Clogs Holidays offers child-friendly holidays in Holland and Belgium. We're an online travel business based out of both Altrincham and Amsterdam! Along with my business partner Jane we offer free advice to families on the best places to stay in these countries.
It is because we are so passionate about the places we feature, having experienced them with our own families, that we set up Little Clogs Holidays, to share this with other families, and give our insider tips and advice!
The places we feature are in coastal and woodland locations and within easy reach of lots of days out as well as the major cities. We set up at the start to appeal to baby and toddler families but the type of holidays we offer are suitable for children of all ages too.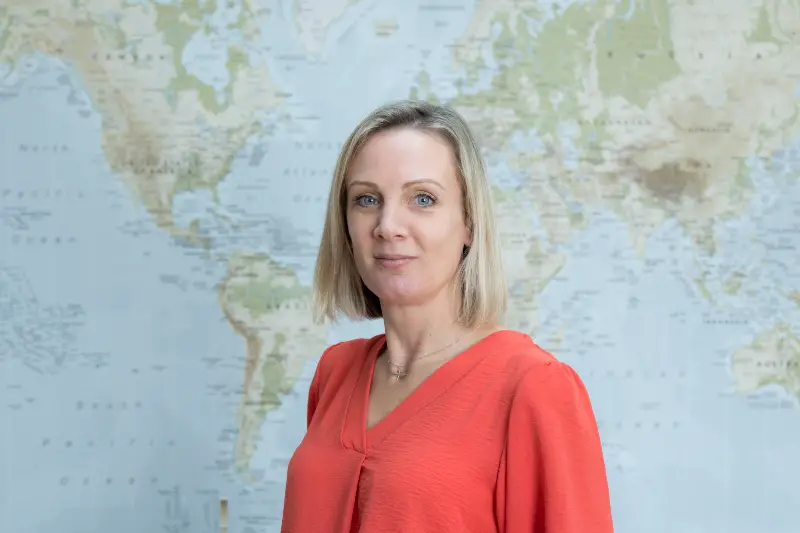 AT: The pandemic was obviously a very difficult time for travel businesses everywhere, but how have you bounced back since relative normality resumed?
LR: We went from having an influx of enquiries and bookings every day to a complete standstill overnight in March 2020. Now that travel restrictions have been eased things have really picked up again, really quickly, and bookings are back to pre-pandemic levels.
I think that the fact our destinations are accessible by car, train or a short flight and we offer private accommodation in beautiful surroundings with pools, play areas and lots of children's activities is really appealing. Also I think people don't want to be spending a fortune on staycations anymore and what we offer is often much cheaper even with travel included. We've had glowing reviews from families about the personal service we provide and of our carefully selected holiday parks.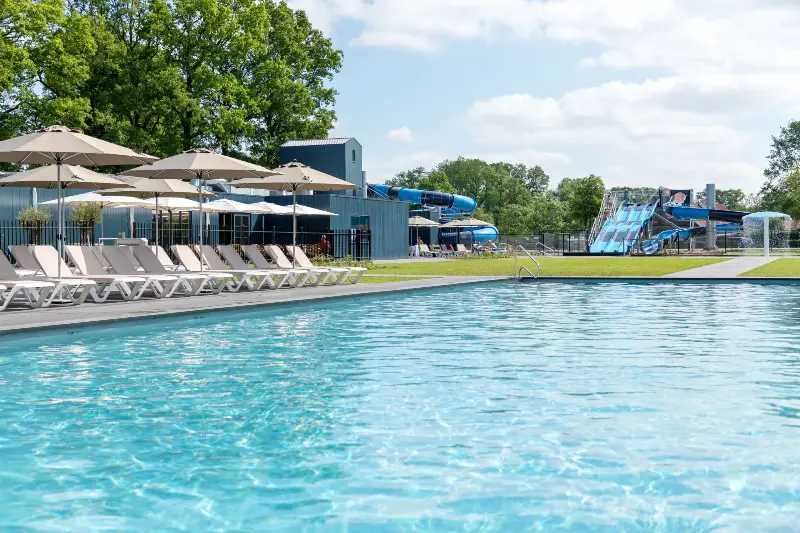 AT: Holland and Belgium are not traditional holiday destinations for British families, but there are some very good reasons as to why they're a great alternative to France, Spain or even the UK?
LR: Absolutely! These destinations are often better known for their city breaks but they are some of the most diverse and child-friendly countries in Europe! Away from the famous cities you will find beautiful beaches, islands, dunes and woodlands, pretty towns and villages as well as lots of family attractions within very easy reach of the places we feature. There is culture in bucket loads and so much to do.
Getting there is super easy, English is widely spoken and the climate is warm in the summer but never too hot. Another great thing is the holiday patterns, in Holland in particular, which complement ours so certain times of the year like Easter, Whit and the end of August can be much cheaper and quieter as the Dutch aren't on holiday then. Easter can be a great time to visit when the tulip fields come into bloom in April and the weather is generally sunny.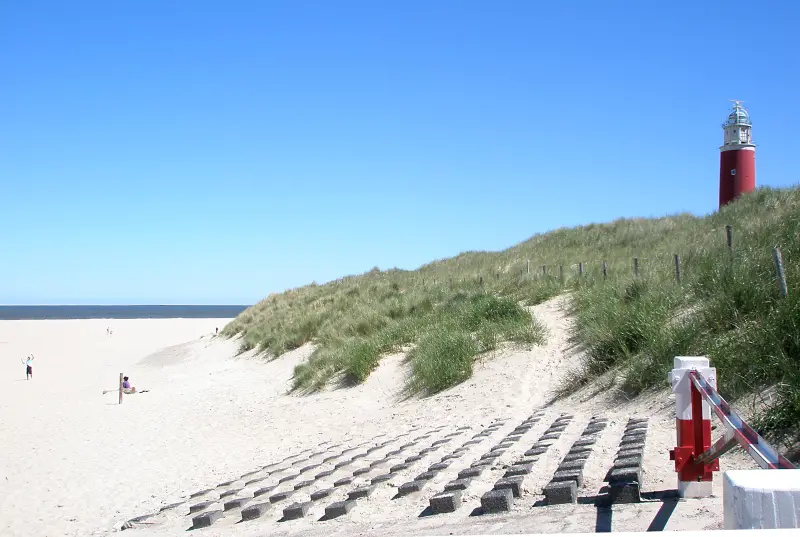 AT: People may have little idea about what a holiday in Holland or Belgium looks like – what kind of holidays do you offer through Little Clogs?
LR: We offer something a bit different where families can stay in sustainable houses on the water, thatched farmhouses, beach villas or even safari lodges with views of giraffes! Or in children's themed houses with extra features such as toys, games and child-sized furniture. We also offer group accommodation which is great for families travelling together. And we have a small selection of farm holidays, apartments and child friendly hotels too so can cater for all tastes and budgets.
The holiday parks we feature have excellent pools, play areas and activities and most of the activities are included. The focus is as much on the family friendly places to explore as it is on the on-site facilities. You can visit a theme park, zoo or play park but these countries are also awash with authentic, historic towns and villages, national parks: woodlands, beautiful beaches, islands, dunes and even a desert.
The holidays we feature are often a fraction of the price of UK holiday parks, even when travel is factored in.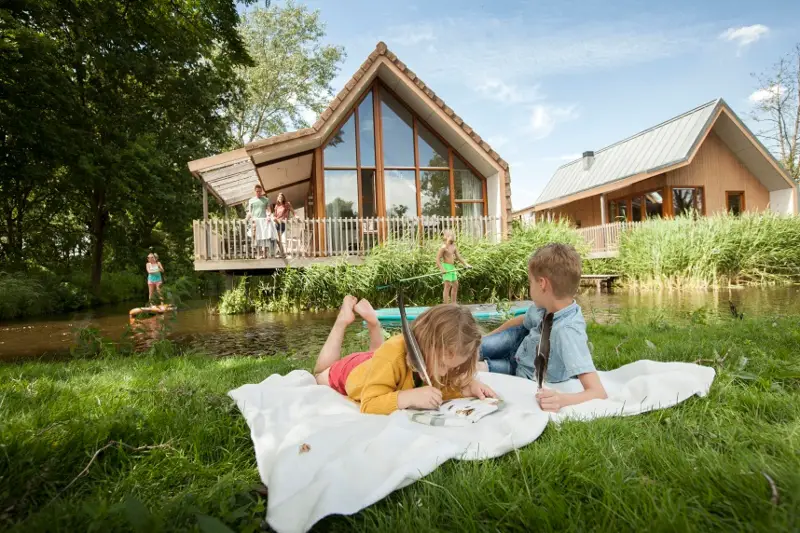 AT: Cost is clearly a big consideration for families at the moment – how affordable is Holland as a holiday destination?
LR: You'd be surprised at how cheap it can be. The second week of Whit for example, from 2nd June, costs from about €600 for a family of four on a holiday park with an indoor pool, indoor and outdoor play, plenty of children's activities and private bungalow accommodation.
A week at Easter would be about the same and a mid-week break during our Feb half term is less than €300.
Ryanair has very cheap flights from Manchester to Eindhoven and Easyjet and KLM operate from Manchester to Amsterdam. The ferry from Hull can sometimes work out cheaper than flying depending on the time of year.
AT: What's your own personal favourite destination and why?
LR: There are so many brilliant places to stay but I think my personal favourite has to be Beekse Bergen! We last visited here when my children were four and five and it is such a unique resort. It basically has everything you could need to keep young children occupied as well as having a beautiful lakeside setting and being close to loads of places to visit.
We spent most of our time splashing about on the lake beach and in the huge beach play paradise. I particularly enjoyed doing my training runs around the Safari Resort, past the giraffes and the zebras!
Three family-friendly Dutch destinations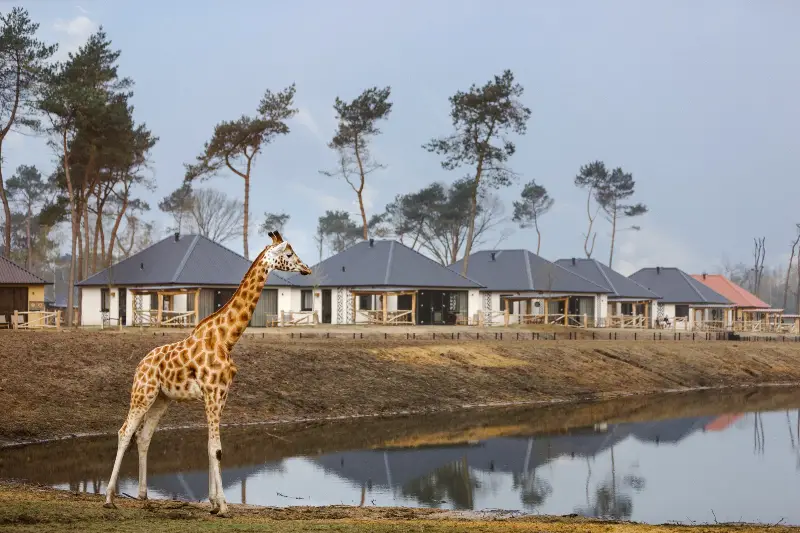 An amazing holiday concept in the south of the Netherlands close to Efteling fairytale theme park. Beekse Bergen has a safari park, a huge lake and lake beaches with play areas everywhere, an attractions area, indoor pools and some brilliant accommodation including lakeside bungalows, safari lodges with views of the African animals and treehouses!
Located in the Brabant region which is famous for its gastronomy, Beekse Bergen is also within easy reach of inland sand dunes and pretty towns with windmills and fantastic pancake houses!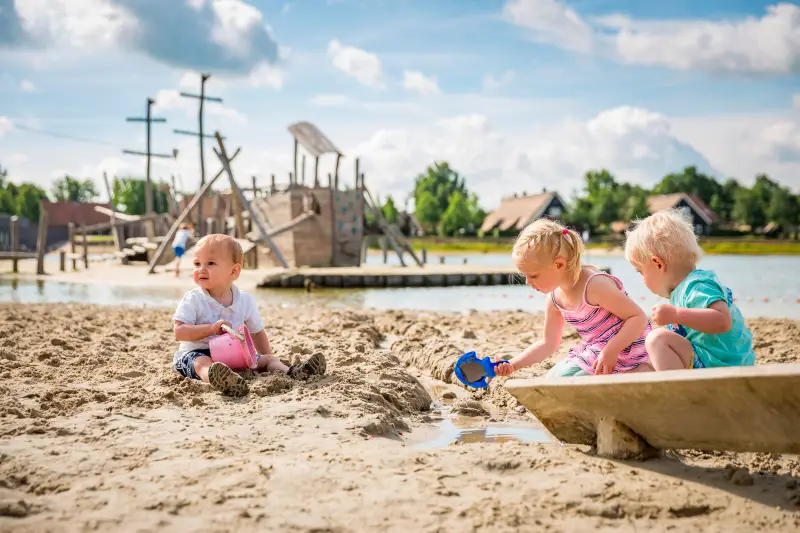 A unique and luxury holiday park in the north of the Netherlands, 30 mins from Groningen. A paradise for families with a sandy lake beach, indoor and outdoor pools, rapids, the largest indoor waterslides in the world, indoor and outdoor play, trampolining, children's academies, high end restaurants and a wellness centre. Hof van Saksen is also a centre for art and sculptures. Possible to do car free. Suitable for all ages.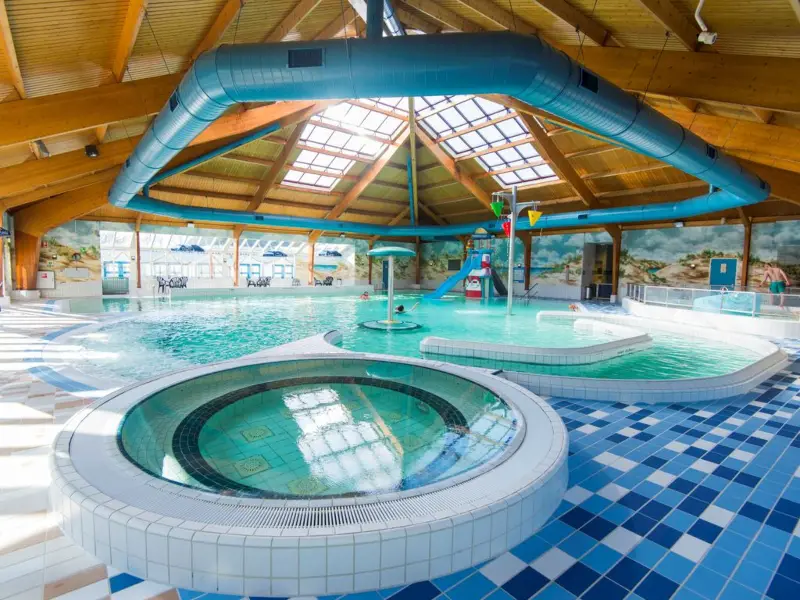 Located on Texel Island, the largest of the UNESCO World Heritage Wadden Islands; a hidden natural beauty of white sandy beaches, dunes and pretty villages.
Sluftervallei has a pool, play areas, restaurant and it's 15 mins walk to the beach. Cycle through the dunes, sample the famous Texel beer, take a boat trip or go seal spotting. Texel is reachable by a short ferry ride from the mainland of North Holland. North Holland has tulips fields, the Alkmaar cheese markets, and you're only an hour from Amsterdam.
For more information or to book visit little-clogs-holidays.co.uk
Comments