Lisa and Ian McCartney are the husband and wife team behind a fast-growing new learning and tutoring platform called PLYTIME Learning.
The Lymm-based business started as a game for the McCartneys' children but has now sold over 10,000 games globally, with incredible results.
Currently focused on primary-age maths, the platform now includes an option to add on 15-minute one-on-one tutoring sessions which research from Manchester Metropolitan University has proved to be 25% more effective than traditional tutoring.
We caught up with Lisa and Ian to find out more.
ALTRINCHAM TODAY: Can you tell us a bit more about yourselves and where the idea for PLYTIME came from?
LISA McCARTNEY: It all started years ago when we made a board game to help our own children with maths. To cut a long story short it really worked and despite having no experience in game manufacture, we ended up producing it and have now sold over 10,000 PLYT games across the world.
However, we kept being asked by schools and parents if we could play the game with their children, as they didn't have time to do it themselves. It had really helped our own kids so we started to wonder if we could help more children by combining tutoring with games.
So we decided to research it – we created 30 more games to play and pre-Covid we ran hundreds of tutoring sessions at home and in schools and it really worked.
We had to stop when Covid hit but we'd learnt so much – children can't concentrate for long periods of time; they love fair competition and playing against each other; tutoring is most effective when it's 1-to-1 but it's incredibly expensive and out of reach for many families; tutoring is really inefficient, with tutors spending a huge amount of time preparing, marking etc.; only about a third of the session time is actually spent helping the children, the rest is watching them answer questions.
We believed we could create something more effective, engaging and affordable and this became our mission at PLYTIME.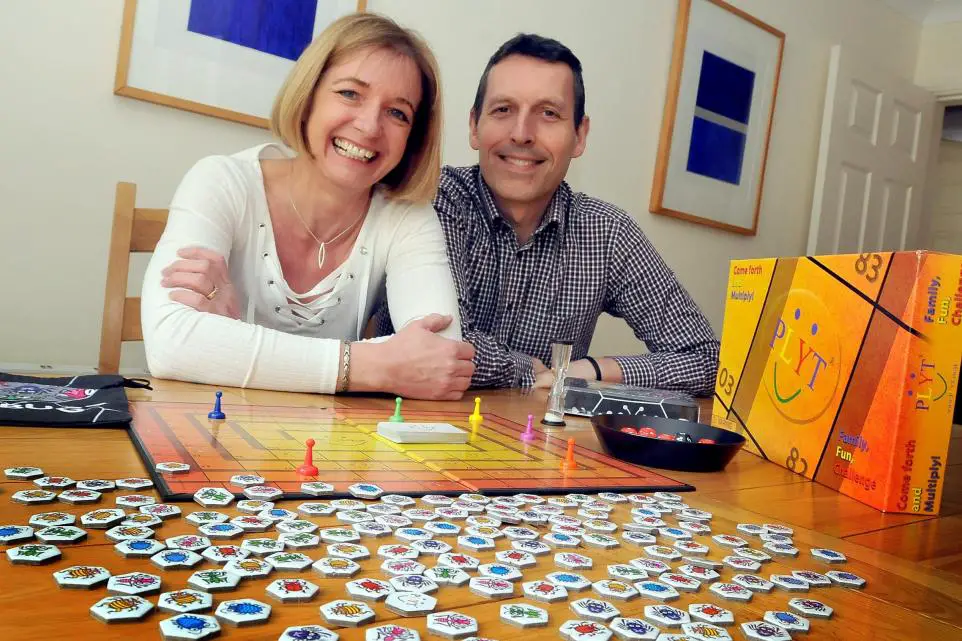 ALTRINCHAM TODAY: How did you go about turning that idea into a real business?
IAN McCARTNEY:  From our research learnings we developed a very detailed business plan and in 2020 we were awarded an Innovate UK Grant. That allowed us to build the PLYTIME Learning platform along with our Manchester tech partners The Start-up Factory.
We've also recruited a fabulous like-minded team and whilst it's only small we have big ambitions and plans of how we can help even more people.
ALTRINCHAM TODAY: What does the PLYTIME platform actually do?
LISA: If you can imagine the perfect education solution it would be personalised to each child, engaging, effective, convenient and affordable. And would focus on every child being their best – not an academic school average. That's what PLYTIME offers – making it very easy for parents to get the support their children need.
Our PLYTIME Learning platform includes 24/7 practice of personalised questions, review of answers, help videos, performance tracking and we have just introduced tokens and rewards to motivate children to practice. Subscriptions are just £3.50 per week.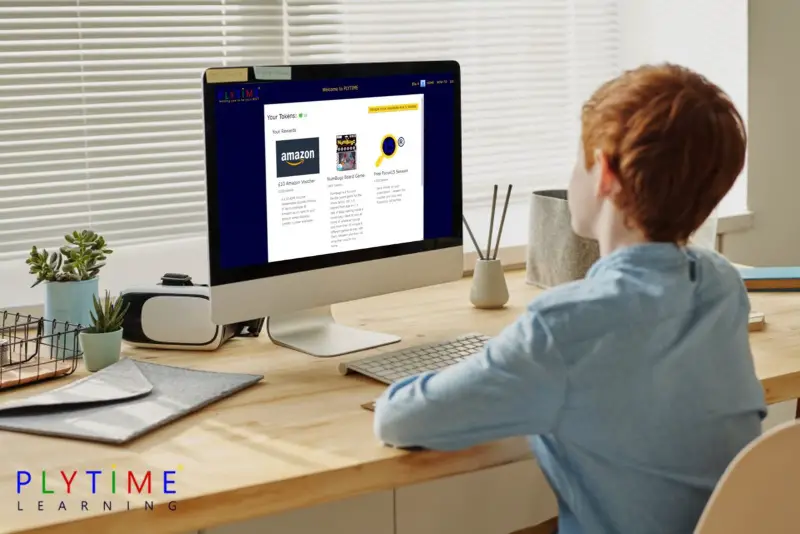 And if your child needs additional support you can simply add FOCUS Tutoring. This is our unique concept of 1-to-1 tutoring with a dedicated tutor in 15-minute chunks built around a child's optimal attention span.  We recently completed a research project with MMU that proved FOCUS Tutoring was 25% more effective than traditional tutoring plus it's more affordable with FOCUS15 sessions starting at just £8.50. There's no tie-in and the subscriptions are designed to be flexible so the number of sessions can easily be increased or decreased to suit your child's needs.
ALTRINCHAM TODAY: What kind of level of pupil is it for at the moment?
IAN: PLYTIME is personalised to every child so it's designed for all children – whether they are on track, ahead or behind – it's about every child being their best. Traditionally, given how expensive it is, parents use tutoring when their children are preparing to take exams or if they are struggling with a subject and that's fine, but this also allows students to maintain a low level of support – a bit like maintaining your car – so they can build solid foundations and get additional 1-to-1 support as and when they need.
At the moment PLYTIME is just for primary maths but we plan to cover all primary,11+ and secondary subjects in the future. We're actually looking right now for teachers and subject experts to help us build that content and it's a great opportunity for them to get involved at an early stage.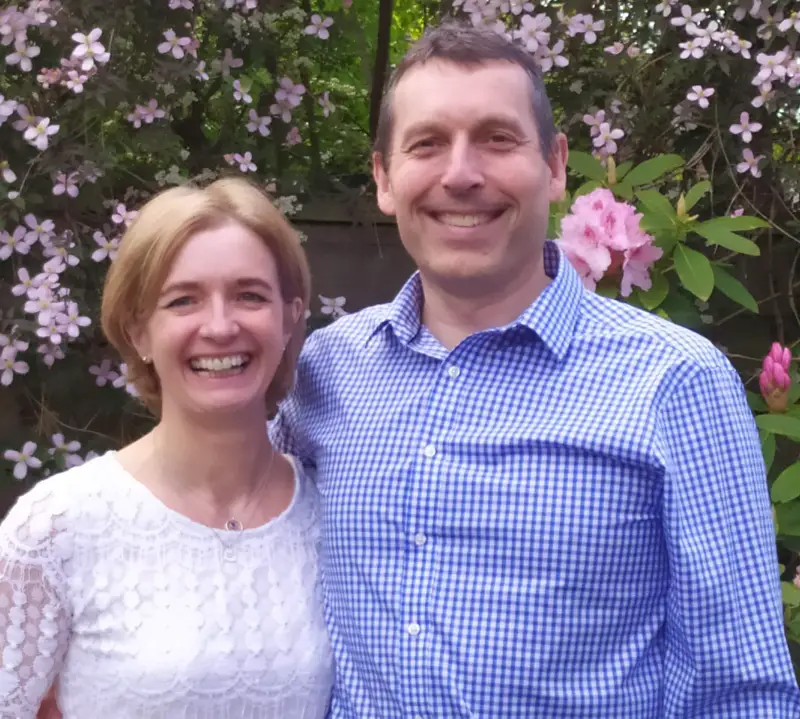 ALTRINCHAM TODAY: There are quite a few tutoring providers in the Altrincham area – how is PLYTIME different?
LISA: PLYTIME is very different – we offer parents the opportunity to use the personalised PLYTIME Learning platform with self-help tools & rewards, and then just add 1-to 1 support as and when they need it.
Our FOCUS Tutoring, in 15-minute chunks, is unique and it's been proven to be more effective than traditional tutoring.  It's also more affordable – so important in the current economic situation. With FOCUS Tutoring, 100% of the tutor's time – and a parent's money – is spent supporting their child and there's no need to spend time searching for the best tutor, because we do it for you.
Our flexible subscriptions are designed to fit easily into a busy family schedule with no tie-ins. Subscriptions to the platform are just £3.50 per week and then 1-to-1 tutor support can be added to suit their child's needs, from just £8.50 per week. And as students learn, they earn tokens that can be exchanged for rewards so not only do they improve but they also get a tangible benefit for their effort.
ALTRINCHAM TODAY: What are your hopes for the platform this year?
IAN: We're only young but we have big plans – we are currently raising investment to expand the platform into other subjects, grow the team and incorporate more gamification – which is where we started.
We're also looking for like-minded businesses, keen to get their products in front of our audience, to partner with us and offer more rewards to our students for their efforts.
As we're all passionate about trying to help children to be their best we'll obviously continue to raise awareness and we are currently offering a free taster week of PLYTIME Learning for any parents who would like to give it a try for their child.
For a FREE taster week, sign up at PLYTIME Learning here. If you have any questions, drop PLYTIME an email on student@plytime.com (if you're a parent or student) or tutor@plytime.com (if you're a tutor or have a question about tutoring. Or you can call direct on +44 7553 531399
Comments