Men from Hale Barns and Crewe were arrested this morning and an £80,000 Bentley seized as part of an ongoing investigation into an investment fraud.
Greater Manchester Police's Economic and Cyber Crime Section carried out early morning warrants on addresses in Hale Barns and Crewe yesterday.
Officers were alerted to the potential fraud back in November 2020, when a number of people from the North West, North Wales and London reported that they had entrusted their money to a company that promised to invest it for them, and they would see a large return in doing so. It's believed losses amount to over a million pounds.
The men, aged 75 and 73, were arrested on suspicion of fraud by false representation and money laundering. Both have been released under investigation.
The Bentley and a £7,000 Rolex watch were also seized as part of the investigation.
Police Constable Gemma Kennedy from GMP's Economic and Cyber Crime Section said: "We take reports of fraud extremely seriously, and will always thoroughly investigate where there's evidence of criminal activity.
"What we have uncovered here is potentially the components of a highly sophisticated scam that a number of people, not just in Greater Manchester, have been potential victims of.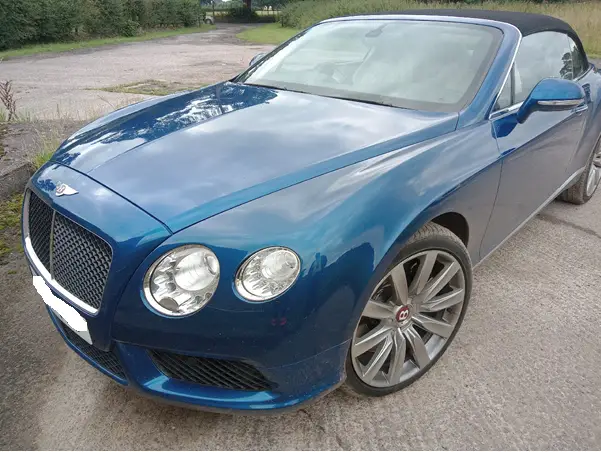 "While we have made some arrests and seized potential evidence, we are in the early stages of our investigation, and I would like to take the opportunity to remind the public to ensure they stay alert to the risk of scams.
"Fighting fraud is a relentless task, but we will continue to work diligently to ensure the people that commit these criminal acts, are brought to justice. But we can only do that with your help. If you see something, or suspect something is wrong or too good to be true, tell us, and we can do something about it."
Anyone with any information can contact police via LiveChat here or call 101, or contact the independent charity Crimestoppers, anonymously, on 0800 555 111, or report it to Action Fraud.
Comments