When four Ofsted inspectors delivered their verdict on Loreto after a two-day visit last September – its first such report in over a decade – they could not have been more unequivocal in their judgement.
As headteacher Jane Beever put it: "That's a super opening line."
Founded by the Sisters of Loreto in 1909, the school was judged to be Outstanding overall, and in each of the five individual categories. "Pupils and students are self-motivated, independent, and show a quiet determination to be the best that they can be," the report said.
But while such praise is hugely satisfying for Mrs Beever – now in her 18th year at Loreto – and an immense relief for staff and all those connected with the school, it came as little surprise for many who have encountered the quiet excellence that has defined Loreto for decades.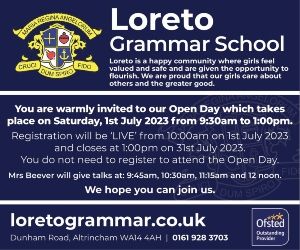 "They saw who we really are in our day to day," she said. "We couldn't put anything on just for the inspectors, and nor would we want to put anything on.
"The report recognised that we are a community, and also that we are about the whole person. What I want as head, and I know what the governors are passionate about, is that the young people in our care can flourish."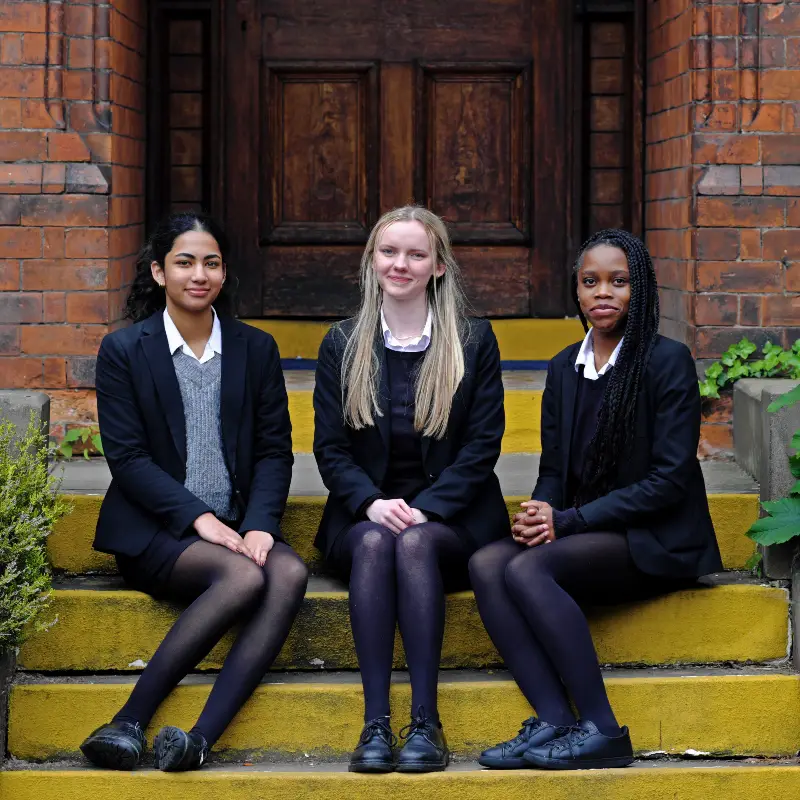 Loreto's history can actually be traced all the way back to the 1600s.
The central figure is Mary Ward, a 24-year-old Yorkshire woman and a niece of two of the Gunpowder Plotters, who founded the Institute of the Blessed Virgin Mary, one of the first groups of active religious women in the church and known globally as the Loreto Sisters.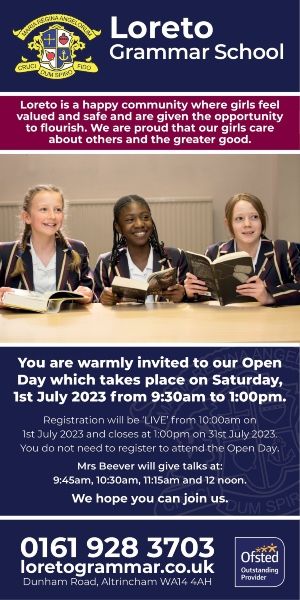 In an age of religious oppression, she was remarkable for being among the first women to believe that women should be actively involved in the Catholic Church.
One of Ward's key beliefs was the importance of educating girls, and in the face of much opposition and extreme poverty, she led the opening of numerous schools in England and across Europe.
After her death in 1645, Ward's ideas gradually achieved greater acceptance and, through followers like Frances Bedingfield and Teresa Ball, her vision was kept alive.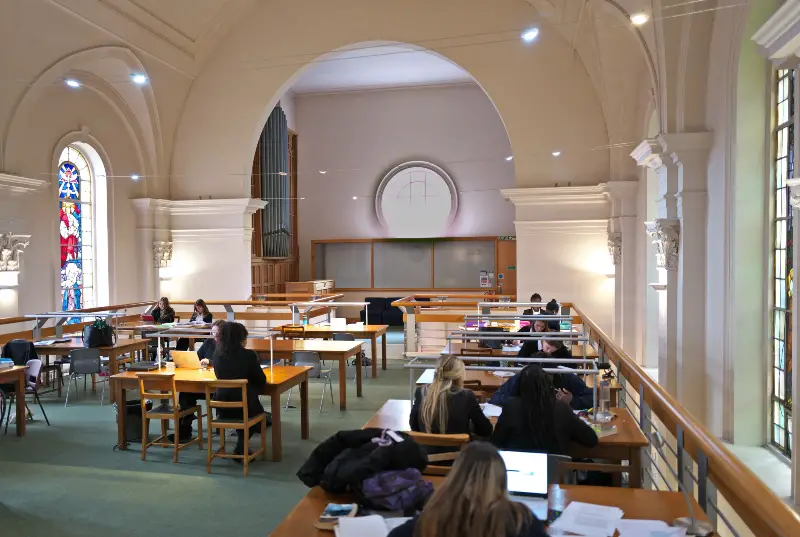 Today, the Loreto Sisters' schools form a global network encompassing over 70,000 students across six continents.
Loreto in Altrincham actually started life on Ashley Road, where the new Alderbank residential development has recently been built, and divided from Loreto Prep School in 1972. It moved to its current Dunham Road site in 1912 and was independent until 1997, becoming grant-maintained and then an academy in 2012.
Today it is home to some 1050 students and 100 staff, and according to the Sunday Times Schools Guide 2023, is one of the top five state secondary schools in the North West. It has a long heritage of academic excellence and staff expertise.
For Mrs Beever, Loreto is about much more than just results.
"Exams are important as they get you to the next step and we want you to achieve your absolute best, but they're only part of the picture," she said.
"We recently had our speech night at the Bridgewater Hall, and the music and drama was phenomenal.
"But there's so much more: choir, book clubs, sporting clubs, a brass band, chess club, Planet Protectors, a St Vincent de Paul Society. We even have a juggling club!
"You can explore avenues you never thought you were interested in."
On July 1st the school will open its doors for its annual Open Day, when parents of prospective pupils will get the chance to walk the corridors and see the school in action.
"You'll see the best of Loreto, which is the staff and the students," said Mrs Beever. "The girls do the guided tours, and they love doing them. There'll be music, there'll be sports, and I will talk four times to give a general sense of the school and the practicalities of the entrance exam."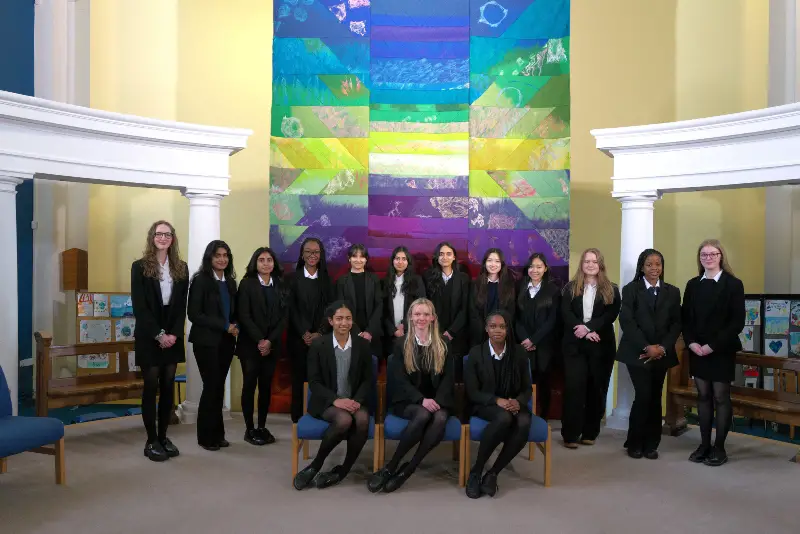 It has of course been a very challenging time for all schools – a "perfect storm" of the pandemic and the growing problems caused by social media, according to Mrs Beever – but Loreto is confident of its "strong pastoral structure", counselling service and weekly visits by a mental health support team. Mobile phones are not allowed to be used on school grounds, either.
Mrs Beever places great importance on the role of schools in supporting the biggest influences in their girls' lives – their parents.
"I say to the new Year 7 parents, you'll make mistakes, we all make mistakes," she said. "But we are walking alongside you as the parents, the prime educators, and we want to do everything we can to nurture your daughter.
"And what I love most is when you see them leaving as fabulous women at the end of year 13."
Many of the school's alumnae are now in leadership positions across the local community, with most able to attest to those indefinable 'Loreto' attributes that remain strong long after they walk out of the school gates for the final time.
For Mrs Beever, it's about playing an active role in the community.
"We want them to go out and play their part in society and be passionate about that," she said.
"We do something called the Student Leadership Award here, a nationally recognised award. I remember my predecessor Sr Patricia saying to me, how can we expect them to be leaders elsewhere when they leave school, if they haven't taken any role in school?
"As Catholics we want them to play their part in being a light in the world. The word service isn't often used much but we want our girls to go out there and play their part."
Loreto Grammar School, Dunham Road, Altrincham, WA14 4AH. Open Day 2023 – For Entry to year 7 in 2024 is on Saturday 1st July (9.30am-1pm). For more information, visit loretogrammar.co.uk
Comments