A range of "new uses" are being explored for Rackhams after it was confirmed that the department store is to close.
Trafford Council and Bruntwood Works, which bought the Stamford Quarter shopping centre – of which Rackhams is a part – off Luxembourg-based investment vehicle Lunar Altrincham Sarl in October, confirmed today that the iconic town centre store would be permanently closing by the end of August.
The store was originally earmarked for closure in 2018 but was saved by billionaire Mike Ashley after the Sports Direct owner bought the House of Fraser chain out of administration and promised to turn it into the "Harrods of the high street".
That ambition always looked optimistic and less than a year later its then landlord served notice on Ashley and unveiled a plan to convert it into a retail, office and residential scheme.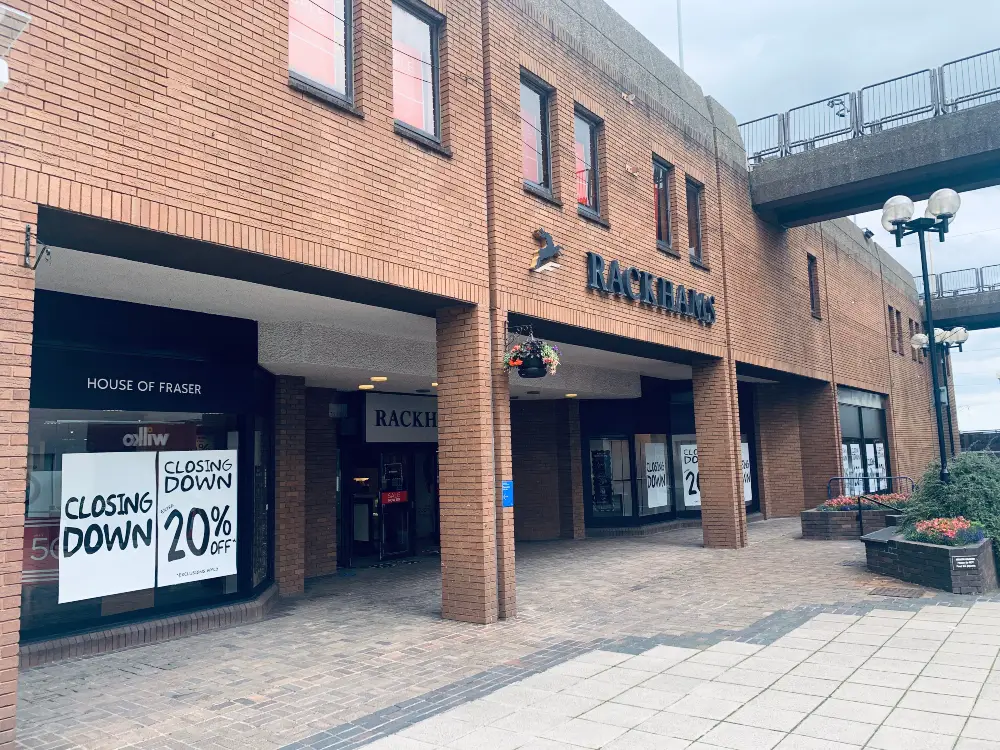 But following last October's deal, it was always likely that Trafford and Bruntwood would want to reimagine the prime development, although it remains to be seen what impact Covid-19 will have on their vision.
A spokesperson for Trafford Council and Bruntwood Works said: "We're sad to hear about the departure of our Rackhams House of Fraser store – they have served the community in Altrincham for over 40 years and have been a central part of the town during that time.
"Following our joint venture to acquire Stamford Quarter, Trafford Council and Bruntwood Works are exploring new uses for the building, which will play a central part in our overall ambitions and vision for supporting the high street in Altrincham and we expect to be sharing proposals with the public in the not too distant future."
The closure of Rackhams is likely to cost in the region of 45 jobs.
A spokesperson for Trafford Council added that it "completely understands the challenges faced by the House of Fraser which pre-date Covid-19 and resulted in the store almost closing last year.
"Having said that, Altrincham is and continues to be a superb, award-winning town centre and acts as a success story for the rest of the country. The Council is working with partners on a number of exciting developments which will help secure Altrincham's continued success. We are also helping support small businesses in the town with our Trafford Town Centres Business Growth Programme and Trafford Small Business Loan Fund."
Comments