Newly promoted teams are often full of goals and pace at the start of a season. But on Saturday, a wet and windy day at the J Davidson Stadium sapped the energy out of National League newcomers Altrincham and Weymouth.
The game started with both sides creating a few half-chances and breakaways. But these efforts failed to materialise or result in anything noteworthy.
The only significant chance in the first-half came from Weymouth. Cody Cooke forced Altrincham goalkeeper Tony Thompson into a low save to the centre-right of his goal after 28 minutes.
After the restart both teams looked sharper and played the ball more effectively in difficult circumstances. In this period, it was the Robins who came the closest to scoring and should have been ahead. On the hour mark they saw an effort from a corner cleared off the line.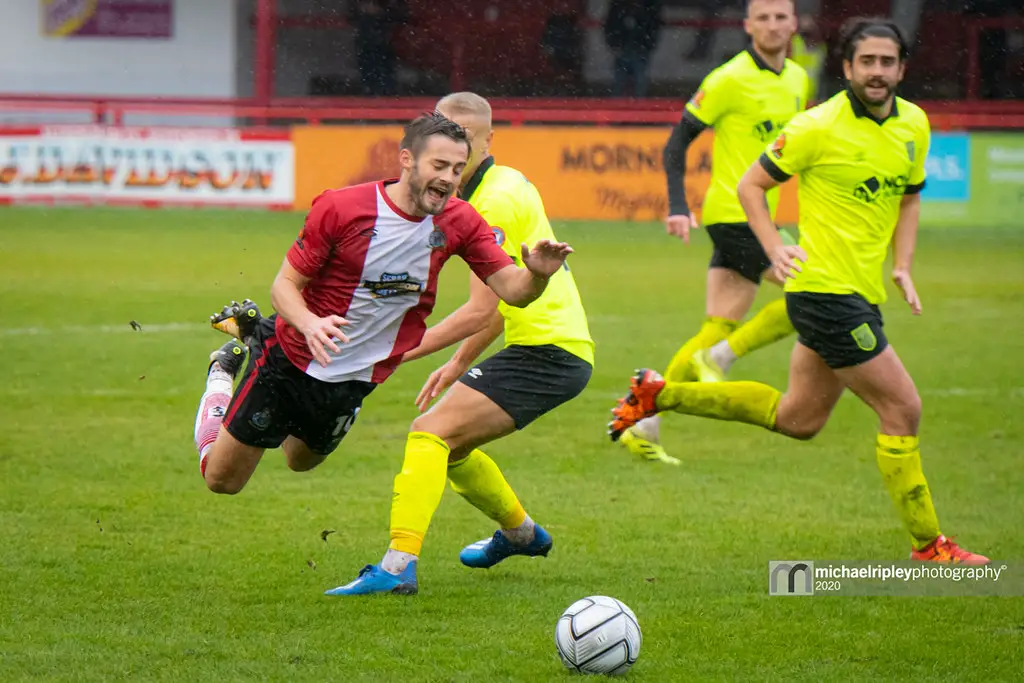 But this glimpse of vigour faded quite quickly after 60 minutes. And as a consequence, neither side managed to break the impasse. "There was not a great deal in the game. We probably needed to do a little bit better with our decision-making in the final third," said Parkinson.
As well as this, a couple of key factors were behind this lacklustre affair. Both teams showed signs of general nervousness, which was to be expected – they had been out of the National League for quite some time.
The second and more pivotal reason was to do with the playing conditions. The pitch made it difficult for either sets of midfielders to control possession and govern the tempo of the game. This particularly hampered Altrincham, who could not fulfil their bright and slick style of football.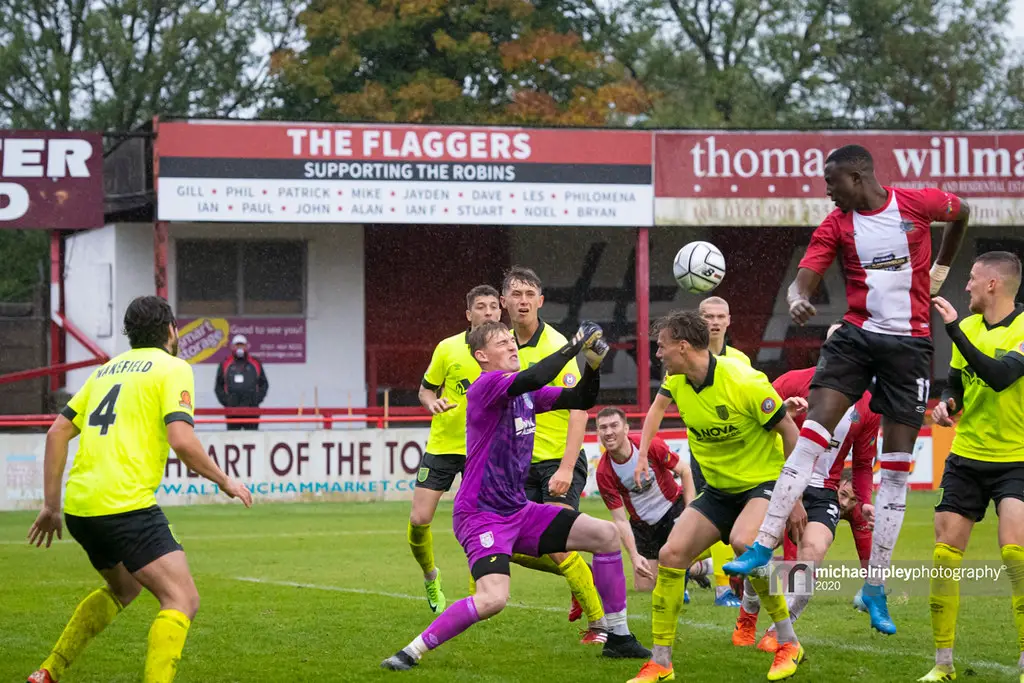 Altrincham have one of the best playing surfaces and drainage systems in non-league. But due to a deluge on Saturday the pitch deteriorated to such a level that at one point in the second-half the game was momentarily paused; the referee signalled for a group of Altrincham volunteers to clear a large patch of excess water from the pitch. "It was a great leveller [the pitch]," said Parkinson. "It was really frustrating, but it's positive to come away with a point."
Fundamentally, as Parkinson indicated, Altrincham have got their campaign up and running with a clean sheet and point on the board.
It may have been different from textbook Altrincham performances in the National League North, where they so often pulverised opponents. But margins are inevitably tighter in the National League, where outfits are more competitive and professional. "Last year we sometimes won by fives and sixes, I don't think we're going to get this so much this time," stated Parkinson.
Although there were positives to take away from the Weymouth game, Altrincham are going to have to step up and reassert themselves if they are to get anything from full-time and historic club Notts County.
This Wednesday at 7:45pm Parkinson's men will get to show what they are about to the Spectators at home, as Altrincham's trip to the prestigious Meadow Lane is set to be televised on BT Sport.
The Magpies will be determined to mount a solid performance against Altrincham after their disappointing result against Dover in their opening fixture. But with better conditions, Alty will also be keen to cause an upset. "If we can perform like we did [against Weymouth], I think we'll surprise quite a lot of teams and do well at this level."
Comments