Altrincham face Sutton United today as they look to build on an encouraging comeback against Stockport County last weekend.
Today's clash was meant to be the Robins' first home game of the season but it has been switched to Gander Green Lane after it was decided the pitch at the J Davidson Stadium would almost certainly be deemed unplayable due to the current freezing weather.
After Alty's 2-2 draw at County on January 2nd, manager Phil Parkinson gave credit to his side's defensive resilience and attacking flair – insisting that his side, who have historically struggled against County, matched them man-for-man.
"Let's not beat around the bush, these [Stockport County] are expected to win the league," said Parkinson. "We're part-time Altrincham and we're taking them all the way to the nail."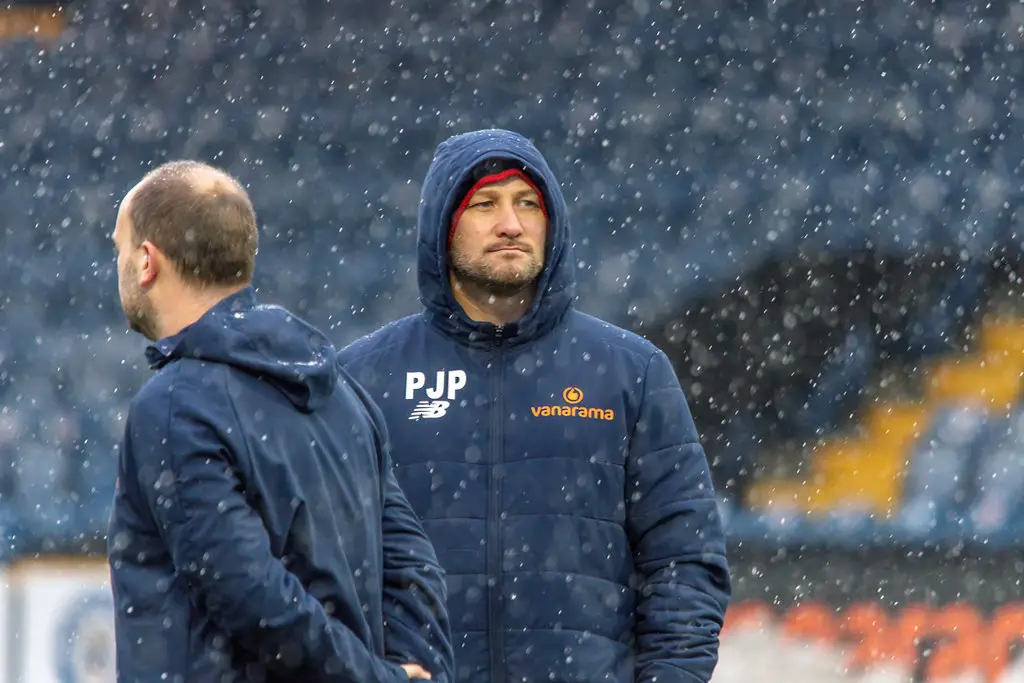 Although they found themselves 2-0 down on 70 minutes, Altrincham drew the game 2-2. And they nearly won it at the death, had it not been for a great save from Ben Hinchliffe to deny a close-range effort from Tom Peers.
"[In the] second half, we couldn't have done anymore. We went full press, we went man-for-man all over the park," said Parkinson.
He attributed his side's fightback to Altrincham's forwards – especially Yusifu Ceesay, who got the visitors' first goal of the game.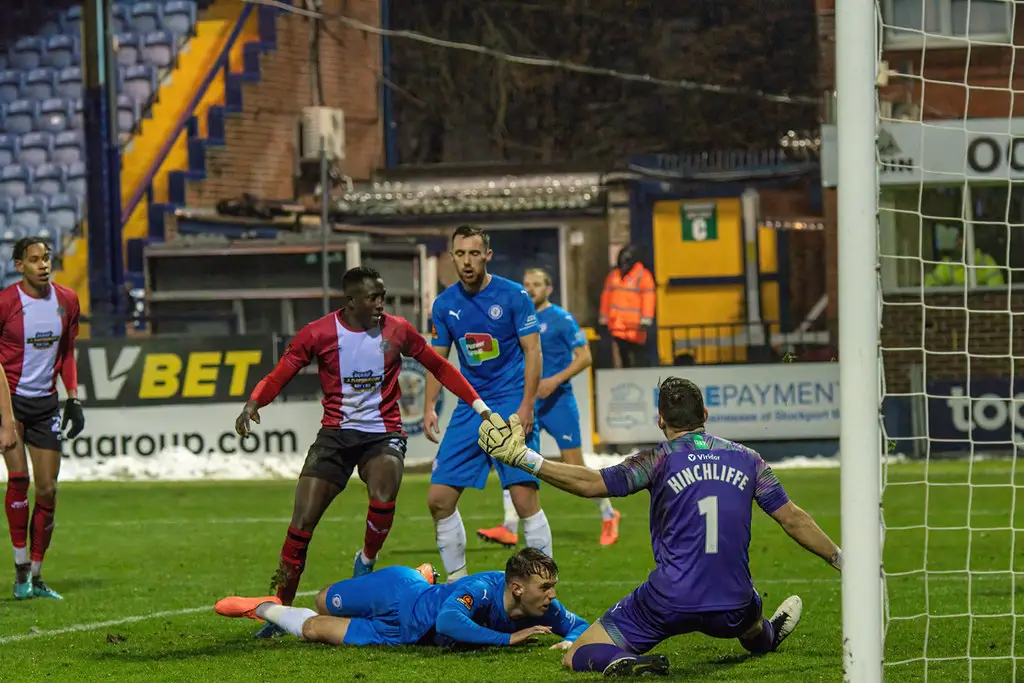 "The front lads deserve a lot of praise today because they took responsibility," said Parkinson. "Yusifu Ceesay has been outstanding, he's in a rich vein of form, and it's exactly why I worked so hard in the summer to bring him to the club."
Ryan Colclough's earlier-than-expected return to the Altrincham attack was not the only thing to celebrate for the management. On 75 minutes, the winger equalised for the Robins with an audacious 25-yard strike, which ricocheted off the inside of the post, and into the net.
"Ryan Colclough repays us with that fantastic finish that he's more than capable of and should be finishing like this at this level of football," said Parkinson.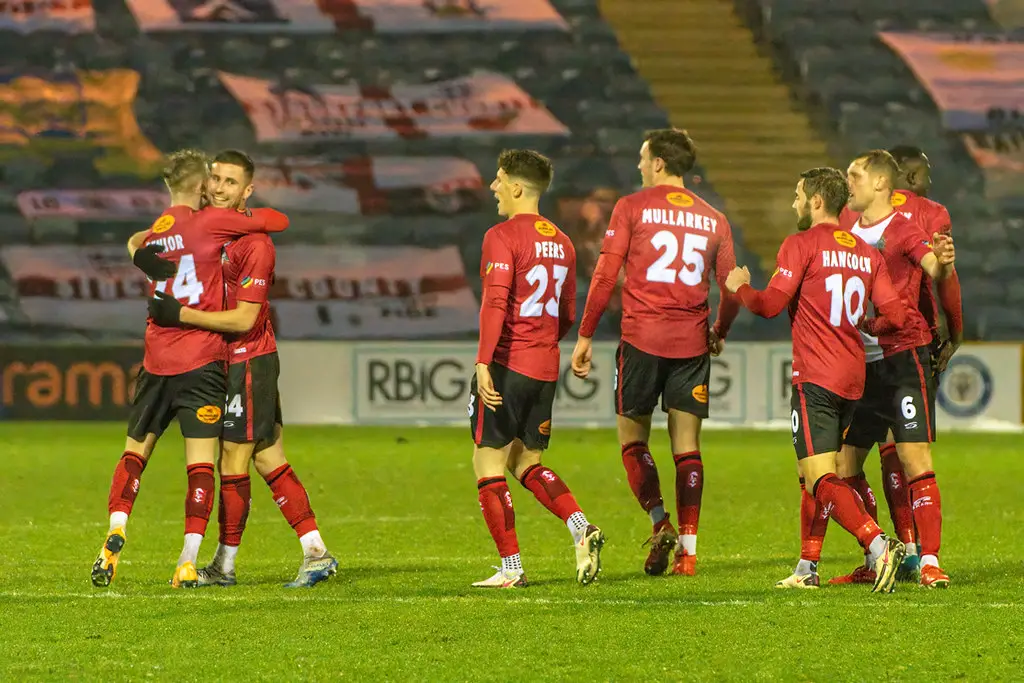 On a positive note, Altrincham's injury troubles look to have faded; Ritchie Sutton and Dan Mooney have recuperated, and both started at Edgeley Park. And Toby Mullarkey, who faced a long lay-off on the sidelines, made a substitute appearance for the Robins.
"I said to the players it's great to see lads coming back [from injury]," added Parkinson.
In even more promising news, Matty Kosylo is eligible for today's game. Kosylo picked up his fifth yellow card of the season against FC Halifax Town on the 28th December, and served the subsequent one-match ban against Stockport County.
Much of this is welcome news for Parkinson, who will hope that his first points against Stockport County in management provide a positive omen for 2021.
Comments