The Robins travel down to East London today as they prepare to take on top-of-the-table Dagenham and Redbridge in the National League.
Having beaten Notts County 2-1 and King's Lynn Town 4-1 in their previous two fixtures, Alty go in to this afternoon's fixture full of confidence.
Speaking to Radio Robins after Tuesday night's game against King's Lynn, Phil Parkinson said: "We should have scored about 8. That's my only criticism of tonight.
"But I don't think we've scored four at this level before so it shows how far we've come."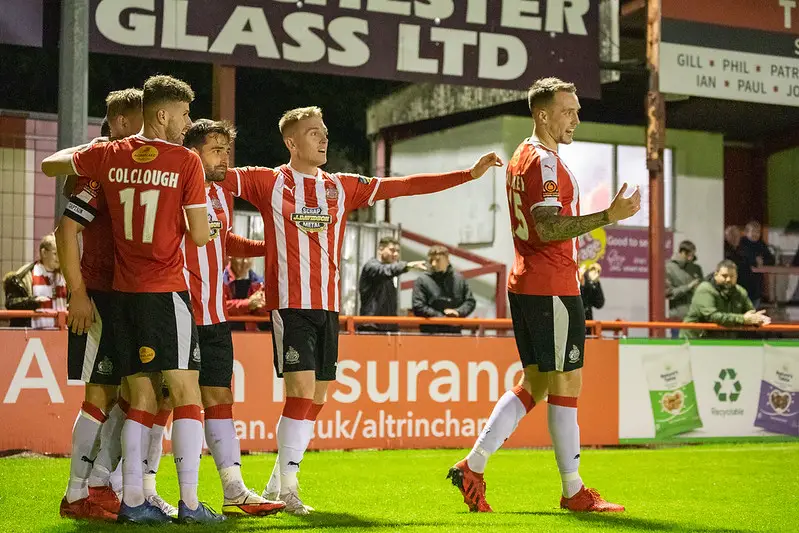 Having picked up four wins out of a possible six games, Altrincham now sit in 8th position – just one place outside of the playoffs.
However, Parkinson is keen for his side not to get too carried away.
"[Altrincham] is punching above its weight," said Parkinson
He added: "Nine times out of 10 we will be the underdogs in any game. The lads deserve all the support they get."
After an inconsistent start to the 2020/21 campaign, Dagenham & Redbridge ended their campaign in fine form, only just missing out on a play-off place.
The Daggers have 19 points from 8 games this season.
"When you think about what we've got coming up, Dagenham and Grimsby…it doesn't get much bigger," said Parkinson
He added: "We've done really well to get the points we've got so far."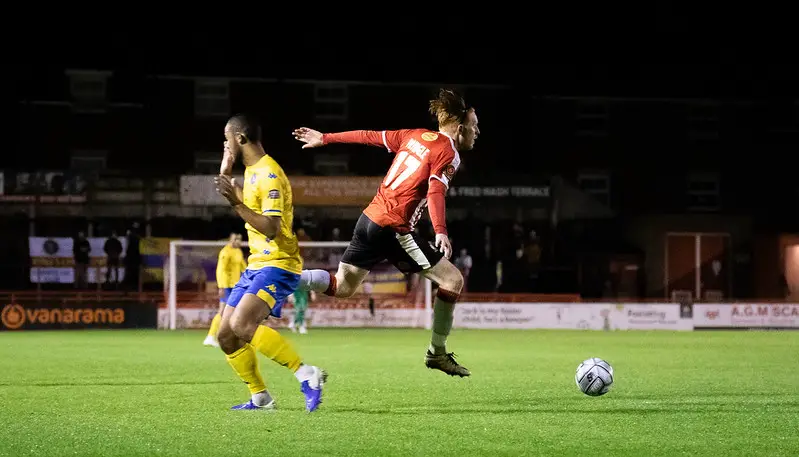 To have a chance winning this afternoon, the players are going to need the fans more than ever, according to Parkinson.
"[The fans] help us move forward as a football club, if you want to be a big football club we need that big following – and we've certainly got that now," said Parkinson.
He added: "They have been great."
Radio Robins will be broadcasting live from the ground. Alternatively, the club will be providing match updates on its official Twitter account.
Comments